TV or Monitor for Gaming in 2021? A Comparison of Panel Type, Form Factor, Image Quality, and Performance
Samsung
Published on 03 Jan 2021
Last edited on 16 Aug 2021
Written by Dr Jiulin Teng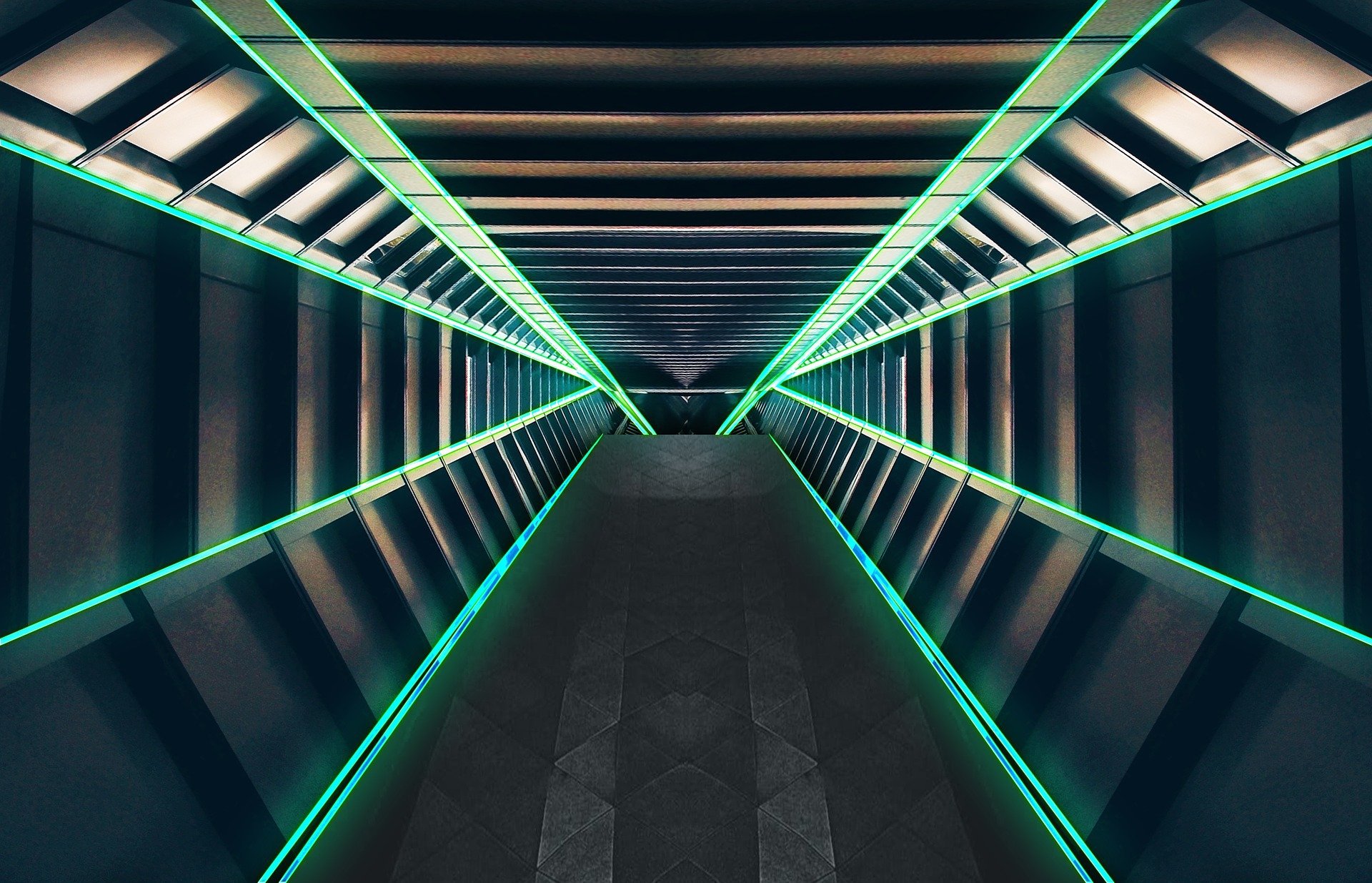 Console as well as computer gaming continue to draw the younger generation in. As NVIDIA and AMD introduce the
GeForce RTX 3000-series
and
Radeon RX 5000-series
GPUs with considerable improvement in performance per buck, and as Sony's PS5 and Microsoft's Xbox Series X / Series S come on the market in the 2020 Holiday Season, whether to connect your gaming rig to a TV or a gaming monitor must be on many gamers' minds.
Panels: OLED vs Nano IPS vs VA
While the array of display panels available remains the same for gaming, peculiarities of video games, namely fast action, high contrast environments, and often rich colors call for a different set of priorities than productivity applications.
IPS, VA, and TN LCD panels and OLED can all be used for gaming, but the latest improvements in three types of panels and the reduction of their prices over the recent years have made the others all but obsolete. In 2021, TN panels should be avoided for their poorer contrast and color reproduction, as other panels have entered the same price bracket.
OLED
can be an excellent choice here: It offers high contrast and fast response time by design. Each subpixel is lit individually, so dark colors and gradients can be reproduced accurately. Since no liquid crystal that physically moves around is used, OLED is also naturally fast. Buyers should, nevertheless, pay attention to the refresh rate of the specific OLED display: while OLED TVs from LG and Sony, among others, feature 120Hz refresh rate, oftentimes OLED panels come with only 60Hz refresh rate, which may or may not be enough depending on the type of games that you plan to play with the display. As discussed in the previous article on TV vs Monitor for Productivity, OLED panels are readily available in TVs but rarely found in PC monitors. Nevertheless, the few models that have OLED panels are fully optimized for games and may deliver a performance edge that some gamers value.
IPS
has long dominated productivity use cases, though its slow response time prevented it from being recommended for action-packed gaming applications. However, LG's latest Nano IPS panels now offer speeds comparable to TN and VA panels, while further improving upon the color reproduction of conventional IPS panels. They are broadly used by LG and are starting for find their ways into third-party manufacturers latest lineups. LG's
NanoCell-series
of smart TVs and the latest gaming monitors in the
UltraGear-series
all use Nano IPS panels.
VA
used to be the king in gaming applications. Developed by Samsung as a middle ground between the rich colors of IPS and the fast response time of TN, VA offers a combinations of speed, color reproduction, and contrast. The latest Nano IPS panels, however, have all but eliminated the difference in speed with VA. Nevertheless, VA panels continue to offer higher contrast; when combined with Samsung's
QLED
technology, they can deliver similar levels of color reproduction to IPS while offering higher dynamic range. As is the case for productivity applications, VA panels can be the best choice for bright environments, too. Samsung is the major proponent of VA panels, though it is perhaps the most widely available panel type in gaming monitors.
In short, OLED TV is a great option for gaming, while TVs and monitors with Nano IPS and VA panels are excellent choices, too.
Form Factor: Size, Curvature, Aspect Ratio
TV in 2021 are uniformly flat in 16:9 aspect ratio. In contrast, gaming monitors have in recent years diverged from the conventional flat, 16:9 form factor:
ultra-wide monitors
and
curved monitors
have become more readily available.
These new formats offer an arguably more immersive visual experience. In first-person shooter (FPS) and racing game, for example, they may allow the gamer additional peripheral vision, depending on the support by each game. On the flip side, many games do not offer true support of ultra-wide aspect ratios in terms of field of view: in this case, the gamer loses vertical field of view, which is counterproductive to the thesis of this form factor.
While all ultra-wide gaming monitors are curved, many curved monitors are not ultra-wide. These curved monitors may make the peripherals easy to perceive, aiding gamers in combat awareness. At the same time, however, they may present some horizontal distortion that hinders accuracy.
Two most common ultra-wide aspect ratios are 21:9 and 32:9, with the latter equivalent to two 16:9 monitors side by side. The most common curvatures among curved monitors are
1800R
,
1500R
, and
1000R
, with the number denoting the radius (1800mm, 1500mm, and 1000mm respectively). It is worth noting that most curved gaming monitors use VA panels, with the most extreme 1000R currently exclusive to Samsung's Odyssey-series.
If it is immersion that you are after, however, an argument can be made that a larger viewing area trumps the benefits of uncommon (and often ill-supported) aspect ratio and display curvature. If you are in this camp, TVs are obvious options thanks to their size advantage.
In short, TV offers larger viewing area, while some gaming monitors offer unique form factors that may interest some gamers, too.
Image Quality: Resolution, HDR, & Color
In the article on TV vs PC monitor for productivity, we have all but asserted TV's edge over monitors in terms of image quality. Different nuances in gaming applications, however, weakens this advantage here.
Resolution in games is limited by the hardware. As a result, up till now a large number of gaming monitors have FHD (1080p) or QHD (1440p) resolutions. This was even considered an advantage, because higher resolution monitors had higher input lag and lower response time; they may even be visually inferior when displaying lower-resolution content.
The advent of RTX 3000-series and RX 5000-series GPUs as well as PS5 and Xbox Series X / Series S, however, should convince gamers to reconsider their purchase plans of new displays under 4K UHD (2160p) in resolution.
At the same time, while
8K TVs
are becoming more readily available and even affordable, current hardware still cannot leverage their advantage in games.
Hence, for the time-being 4K UHD is the obvious choice. It is also the most available resolution in TVs and monitors alike.
HDR
gaming is another hyped topic in recent years. LCDs that use
full-array LED
(
mini LED
) local dimming (for LCD) and OLED panels are strictly preferred for rendering HDR contents. However, many gamers may consider HDR more tiring to look at and opting to disable these effects; many still do not have sufficient hardware to turn on these effects. Only you can decide whether HDR gaming is worth your while.
Color reproduction may be less important in games compared than in content creation applications. As panel technologies improve, color reproduction is improving across the board. Nevertheless, individual TVs and gaming monitors can have very different color reproduction.
In short, difference in image quality does not fall along the TV vs monitor divide, though higher-end models offer better image quality.
Performance: Refresh Rate, Response Time, Input Lag
Three performance measurements that may not be crucial for productivity applications can be critical for gaming use, depending on the genre of games.
Refresh rate has been a key selling point of gaming monitors in recent years. While most TVs rare exceeded 50/60Hz, many gaming monitors were reaching well above 120Hz. Lately, however, high-end OLED TVs tend to offer 120Hz refresh rate with some form of variable framerate support (G-SYNC, FreeSync, of Adaptive Sync).
Still, purpose-built gaming monitors offer even higher refresh rates such as 144Hz, 165Hz, 240Hz, and 360Hz. If the game that you are looking at playing would benefit from ultra-high refresh rates, they may be worth a look.
Response time used to be another advantage for gaming monitors: With LCDs, in general the larger each pixel the slower the response time, as more liquid crystals need to be rearranged. The latest LCD TVs have inched closer to the response time of gaming monitors, though the difference is still measurable.
However, OLED TVs, just like OLED monitors, offer the fastest response time. As mentioned before, OLED does not need to adjust the liquid crystals physically and has an almost instant response as a result (depending on the frequency at which the panel operates).
Last but not least, input lag remains an area that gaming monitors can claim. The latest TVs, especially those worthy of gaming on, all offer some gaming mode(s) that seek to reduce the input lag. Nevertheless, lab comparisons continue to show a difference. Fortunately, most TVs in gaming modes can drive the input lag below 50ms, which is the limit below which few will notice.
In short, gaming monitors offer higher display performance for action-packed games, while OLED TVs are a close second. Most TVs and monitors today, however, are sufficient for most gamers.
If you are interested in using your gaming TV or monitor also for productivity applications, check out
my previous article here
.
Article Gallery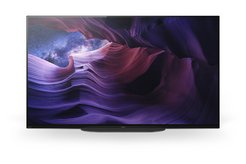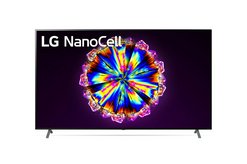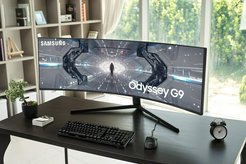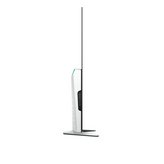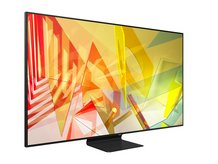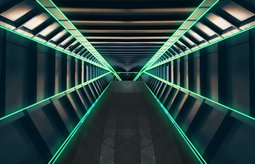 Related Products
Launch Comparison
Clear List
Comments