Description
Lexus is the luxury vehicle division of the Japanese automaker Toyota. It is Japan's largest make of premium cars. Lexus vehicles are largely produced in Japan. They are continually ranked the best for reliability in the auto industry.
History
In 1983, Toyota started the F1 ("Flagship One") project that eventually developed into the Lexus LS 400. At the time, Japanese automakers exported more expensive models due to "voluntary export restraints" negotiated between the Japanese and American governments. The LS 400 was launched in 1989, having famously cost over $1 billion in R&D.
Lexus's vehicle lineup grew continually in the 1990s, and Toyota introduced the premium marque to the broader international markets in the 2000s. In the mid-2000s, Lexus began sales of hybrid vehicles globally, being the first premium automaker to do so.
Vehicle Lineup
Currently, Lexus has a broad model range that goes from hatchback to full-size SUV. Notably, however, no wagon is available since the discontinuation of the first-gen IS:
Hatchback: CT
Sedan: IS, ES, LS
Coupe: RC, LC
Convertible: LC
Crossover: NX, UX, RX
SUV: GX, LX
Minivan: LM
Scores
| | |
| --- | --- |
| | Innovation |
| | Design |
| | Service |
| | Value |
"Lexus makes reliable luxury cars"
Products
Articles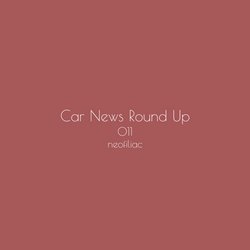 Issue 11 of Neofiliac's Car News Round Up: This time, we bring 4 updates from BMW, Ford, and Lexus.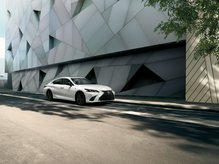 Lexus has updated the 2021 ES sedan with the series' first AWD powertrain, the ES 250 AWD, as well as new standard equipment for all models. ES 350 Black Lin...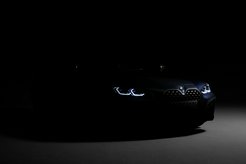 Lexus and BMW will introduce their next generation IS sports sedan and G22 4 Series (2nd gen) Coupe respectively this week. Jeep will announce a facelift for...
Reviews
kylele · 16 May 2020
4.5
| | |
| --- | --- |
| | Innovation |
| | Design |
| | Quality |
| | Value |
Lexus makes reliable luxury cars
There's no other way to put it: I've had BMWs and Jags before and though it was normal to visit the dealership every other month. A colleague let me drove his Lexus GS300 a few years back, and I got one myself. This thing has been bullet proof! Although lately the design is not to everyone's taste, I think they mostly look cool. Nothing beats being able to go places without worrying about breakdown anyway.
Ads: Support our work by making purchase on the following sites. As affiliate of these vendors, we may receive a commission if you make a purchase with these links.
More Innovators
Neofiliac places the utmost respect for your privacy. We use no cookie whatsoever beyond that needed for the proper functioning of the website.