Five Trends in Lenovo's Laptop Lineup, 2021 Edition
Lenovo
Published on 19 Jun 2021
Last edited on 23 Sep 2021
Written by Dr Jiulin Teng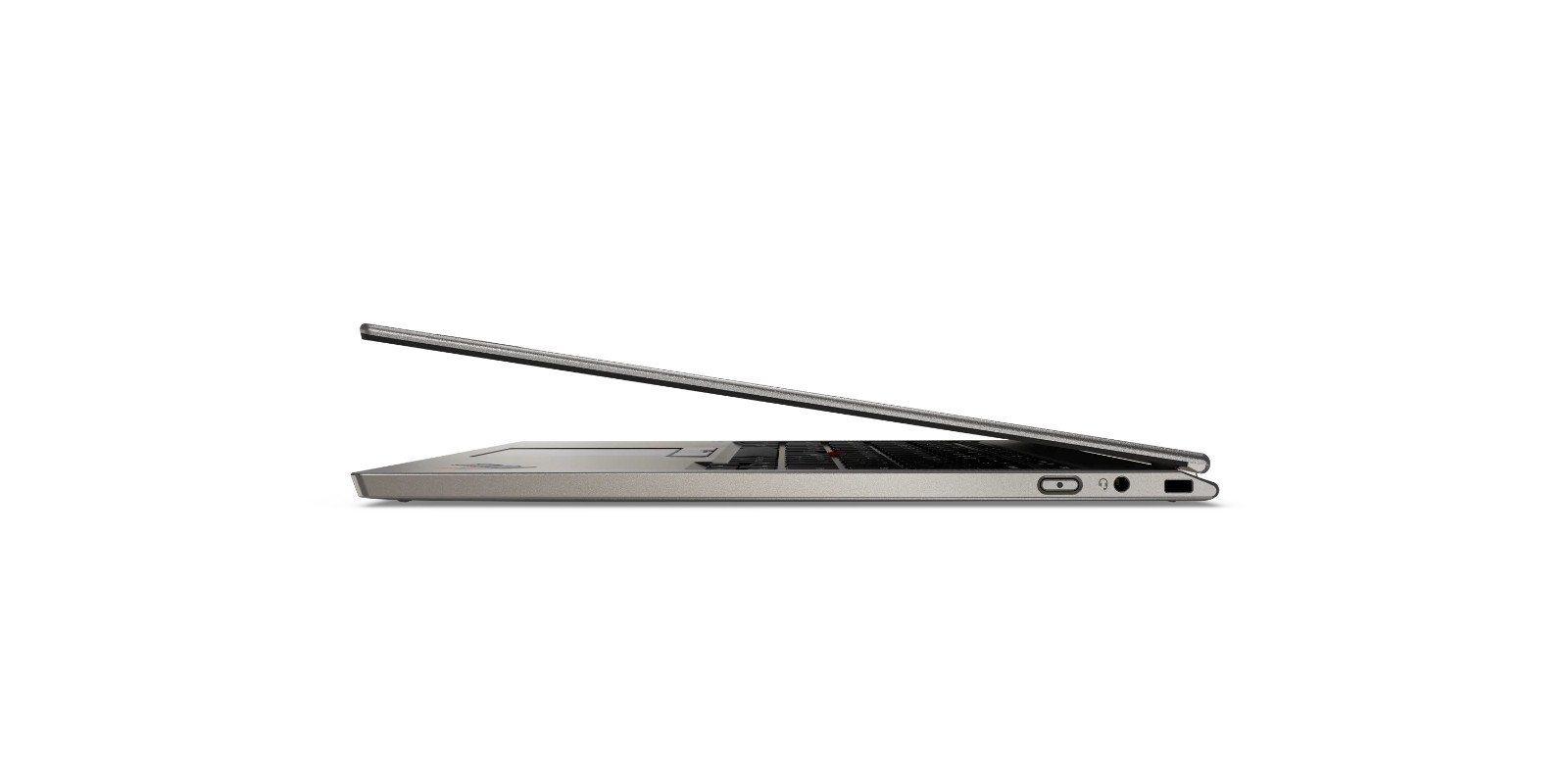 Lenovo remains the largest manufacturer of personal computers by units shipped. In 2021, it is clearly leading several trends in laptop design that warrant consumers' attention. In this brief guide, we delve into these trends with the hope that this exercise will make your purchasing decision easier.
As it is with its market share, Lenovo has one of the most extensive laptop lineup that includes five sub-brands. We have examined them in detail
in a separate guide
. We are seeing that more "
avant-garde
" series / models adopt these new trends more quickly, while more conservative ones are slowly warming up to them.
16:10 Aspect Ratio
While
Apple had been the lone source
for 16:10 laptops for almost a decade, most manufacturers have begun to shift their lineup to this more "useful" aspect ratio.
Those above a certain age certainly remember the days when laptops, and indeed most computer monitors, used to have 4:3 aspect ratios. Then, 16:10 became posh in the early 2000s, supposedly offering a viewing area closer to human field of vision. A decade later, everything became 16:9, and the dark ages fell: not only was vertical space reduced, but many manufacturers opted for lower resolution TN display panels even in premium models.
In recent years, however, there has been a clear trend reversal. Resolution is going up again, with 4K models becoming available in even midrange models. Unsurprisingly, we are now seeing the return of 16:10.
In Lenovo's case, this push is most evident in 2021. Efforts are clearly made to redesign a large number of midrange to top-of-the-line models in the
Legion
,
IdeaPad
, and the rather new
ThinkBook
sub-brands to accommodate this more compact aspect ratio. In mid-2021, we are also seeing
the first signs
that
ThinkPad
is moving in the same direction.
As a consumer, you can expect thinner bezels and a larger viewing area in a smaller and lighter chassis.
Embracing AMD
As we have discussed around CES this year,
2021 is the year laptops embrace AMD
. The latest Ryzen mobile processors based on the Zen 3 architecture (codename Cezanne) offer an undeniable advantage in balancing the trio of performance, efficiency, and cost. While in previous years AMD had become increasingly popular in the desktop market, last year was when some laptops from major brands started to feature its mobile processors.
In this, Lenovo has been at the forefront (unlike Dell, for example, which has a long-term partnership with Intel). Most of its models in the Legion, IdeaPad, and ThinkBook lineup are now available with both Intel and AMD processors.
Usually, the AMD-powered variant is notable more affordable, despite having similar, if not better, real-world performance. To compensate for this, however, Lenovo is making select headline-grabbing options configurable only on the Intel variant for some models.
OLED Fading, for Now
Perhaps a collateral damage of the shift to 16:10 aspect ratio, OLED is fading out of Lenovo's 2021 laptop lineup. So far, only the new ThinkPad
P15 GEN 2
and
T15g GEN 2
have been confirmed to be available with a 4K UHD OLED panel.
We may speculate as to why this shift is taking place: While in the past
OLED panels for laptops only came from Samsung
in the form of a 15.6-inch 4K touch panel (which the two aforementioned ThinkPad models use), lately OLED has become available in more flavors. Dell's new
XPS 15 9510
has a 3.5K OLED panel for its 16:10 display, while Samsung has introduced the
new Galaxy Book Pro models
with a full-OLED lineup at a highly accessible price point.
However, it is likely that the strategy that Lenovo uses, which in simple terms includes having more than one model for every conceivable market segment, means that engineering for an option that very few actually choose is not at the moment worthwhile.
Indeed, a big problem so far with OLED panels on laptops has been battery life. With most interfaces and webpages in white, an OLED panel can cut the battery life by 1/3. On the other hand, its superior color reproduction, contrast, and dynamic range are undeniable. Only you can decide whether it is worth it, and Lenovo currently thinks perhaps not.
New Form Factors
Last year, Lenovo introduced the foldable tablet / laptop
ThinkPad X1 Fold
. This year, it further introduced the ThinkPad X1 Titanium Yoga. The former is the first of its kind: Unlike foldable phones, it is powered by an Intel processor and runs full Windows operating system. Like a smartphone, meanwhile, it has 5G WWAN.
The Titanium Yoga is remarkable in its thinness. Measuring just over 1cm, it is the thinnest 2-in-1 convertible laptop on the market today. As the X1 Carbon has a carbon fiber chassis, the X1 Titanium Yoga has a titanium chassis. The elegance and robustness conferred by this material is an experience to behold.
PCIe 4, RTX 30 Series, and More
Across its lineup, Lenovo laptops are getting PCI express GEN 4, the latest NVIDIA graphics, and WiFi 6E / Bluetooth 5.2 upgrades left and right.
PCIe 4 doubles the theoretical bandwidth of PCIe 3. It can be useful when discrete graphics are involved, and it certainly helps SSD performance.
The latest NVIDIA RTX 30-series GPUs based on the Ampere architecture offer a significant bump in raw picture and machine learning performance while being more power efficient. Arguably feeling threatened by AMD, NVIDIA has also priced these chips more reasonably than previously. Consequently, manufacturers are quick to adopt them. We are now seeing them replace most of the old GPUs from yesteryear whenever discrete graphics are available in Lenovo's lineup.
Last but not least, WiFi 6E, which adds the 6GHz band, is becoming available. This latest standard aims to reduce latency while maintaining throughput.
Article Gallery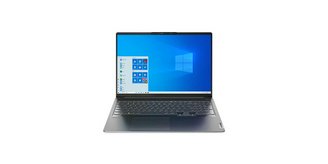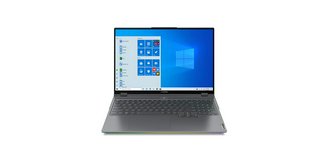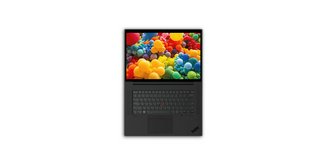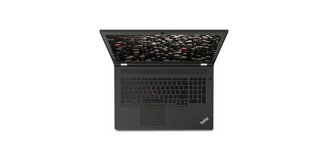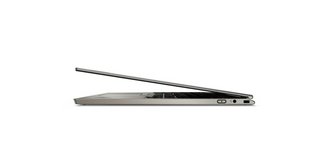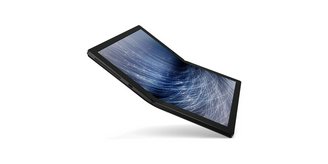 Related Products
Launch Comparison
Clear List
Comments