Products with Keyword mild-hybrid
Launch Comparison
Clear List
Articles with Keyword mild-hybrid

Kia Introduces New Intelligent Manual Transmission
Kia has revealed more details of its new intelligent Manual Transmission (iMT) designed for future mild-hybrid vehicles. The iMT features a clutch-by-wire sy...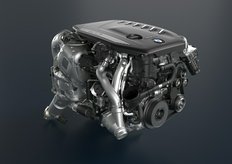 BMW Introduces 48-Volt Mild Hybrid System to Straight-Six Diesel Engines in the 2021 Model Year Across Its Lineup
BMW is introducing 48-volt mild hybrid technology to its straight-six diesel engines. The G30 5 Series and G32 6 Series are receiving this update in their mi...