Huawei
Description
Huawei Technologies Co., Ltd. is a Chinese multinational technology company that develops, manufactures, and markets telecommunications equipment and consumer electronics. It has three core business segments: Carrier Network, Enterprise, and Consumer.
It is currently the world's largest telecom equipment manufacturer and the world's largest manufacturer of smartphones.
History
Founded in 1987, Huawei resold private branch exchange (PBX) switches imported from Hong Kong during its first years, while seeking to reverse engineer these switches. The company also invested heavily in R&D to develop its own technologies.
As China adopted the policy of supporting domestic telecom manufacturers and restricting access to foreign competitors, Huawei took the opportunity to grow domestically with reduced competition.
Internationally, it partnered with a number of telecom companies across the world for R&D and/or market expansion. It has enjoyed continued growth as China's economy grew.
Product Lineup
Huawei's main products are services are in the Carrier Network and Enterprise business products, including wireless and fixed networks as well as data, storage, and cloud-computing products. For consumer electronics, Huawei has adopted the "1+8+N" strategy for the 5G era:
"1" refers to smartphones
"8" refers to smart TVs, smart speakers, smart glasses, smart watches, automobile, headphones, PCs, and tablets
"N" refers to IoT devices and services on top of the 1+8, including smart homes, sports and health, entertainment, smart travel, and mobile offices
Scores
No review has been published yet.
Products
Launch Comparison
Clear List
Articles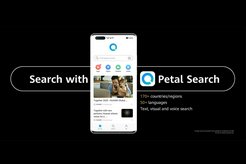 Huawei Grows Its Mobile Services Apps with Petal Search, Petal Maps, and Huawei Docs
Huawei recreates the Google Android experience with Petal Search, Petal Maps, and Huawei Docs in over 100 countries at the HUAWEI P40 series launch event.
Reviews
None found
Comments
More Innovators