Guide to HP's Late-2020 Laptop Lineup
HP
Published on 01 Dec 2020
Last edited on 18 Feb 2021
Written by Dr Jiulin Teng
HP has been relatively slow to refresh its laptops in the second half of 2020. Still, new models that feature the latest and greatest have filled the consumer lineup in time for the holiday season. As is the case with its competition, HP now offer AMD CPUs in several popular models (more broadly than Dell, though less so than Lenovo). On the Intel side, Comet lake and Tiger Lake processors are, unsurprisingly, predominantly featured.
In this article, we go over the differences and similarities across HP's four main consumer laptop lines: Pavilion, OMEN, ENVY, and Spectre. For now, we leave out the ultra-affordable "HP Laptop series" that are commonly found in electronic stores and supermarkets.
Form Factor
The first step in choosing a laptop computer is knowing which form factor provides the right set of functionalities that satisfy your need. Roughly, three categories are distinguishable from conventional clamshell laptops: 2-in-1 convertible, ultraportable, and desktop replacement.
Thanks to improvements made in the manufacturing process of key components, such as the CPU and the GPU, the latest generation of laptop computers have gone collectively on a diet: Whichever the form factor, they are thinner and lighter than their predecessors. Almost all models now feature narrow bezels, while the broader availability of touchscreen and OLED panels are a key differentiator in HP's lineup.
2-in-1
Compared to Dell and Lenovo, HP offers a larger selection of 2-in-1 models to choose from. With one notable exception, every convertible laptop has x360 in its name, making it easier for consumers to search for them.
In late-2020, HP has nine 2-in-1s from its Pavilion, ENVY, and Spectre (of which every model is a convertible) sub-brands:
Despite the large number of models, what is missing in this lineup is a 17-inch 2-in-1, which Dell offers in its
Inspiron 7706
. On the upside, The 14-inch Spectre x360 14t-ea000 features a 3:2 display that reminds us of Microsoft's recent Surface devices.
The 15-inch ENVY x360 15t-ed100 is the only model that comes with discrete graphics, though most, thanks to their 11th-gen Intel Tiger Lake processor, now feature Intel Iris Xe Graphics.
Ultraportable
I will spare the rant about thinness as I did in the Dell piece. Suffices to say that as models get thinner, several devices in the upper echelon still offer something more (or less, depending on how you see it).
HP's most portable laptops include nine models from its Pavilion, ENVY, and Spectre sub-brands:
An interesting trend, which is not exclusive to HP but more pronounced here, is that 2-in-1 variants of the same laptop tend to be thinner, if not lighter. There is, obviously, a caveat: onboard memory, more limited storage, and a shrunken battery are the prices that you'd have to pay.
Desktop Replacement
Prioritizing portability, HP's late-2020 laptop lineup is relatively weak in power. Still, five models could be considered desktop replacements:
The 16.1-inch Pavilion Gaming 16t-a100 is a peculiar case, with a display merely 0.5-inch larger than its 15.6-inch sibling but sharing with the latter all but the minute of details. Still, it offers a combination of size and power that qualifies it for this class.
Display
As the primary means through which we interact with the device, the display is arguably the most important element in a laptop. Like we did in the piece for Dell, we will focus on highlights in terms of resolution, refresh rate, and panel type in HP's late 2020 lineup.
Resolution
HP has a more conservative approach to aspect ratio. This is reflected in the range of display resolutions available. Save for the aforementioned Spectre x360 14t-ea000, which boasts a 3:2 3K2K (3000x2000) OLED display (though it can also be configured with a WUXGA+ 1920x1280 IPS panel), 16:9 is the HP way.
In late 2020, HP has eight models that feature 4K UHD display:
13-inch: Spectre x360 13t-aw200, ENVY 13t-ba100, Pavilion 13t-bb000,
15-inch: Spectre x360 15t-eb100, OMEN 15t-dh100, ENVY 15t-ep000, ENVY x360 15t-ed100
17-inch: ENVY 17t-cg100
There are also five models in the Pavilion sub-brand that comes with only a TN HD (1366x768) panel, which do not really suit the sleek design nor the asking price of these units:
Refresh Rate
As it remains difficult to offer a smooth gaming experience on a laptop in 4K UHD, at least without the help of an external GPU, manufacturers have resorted to the refresh rate war. Combined with the popularity of variable refresh rate (VRR) support (NVIDIA G-SYNC and AMD FreeSync), these panels make for a smoother gaming experience.
All but the most affordable gaming models in HP's late-2020 lineup have some high refresh-rate option (above 60Hz). Depending on the highest refresh rate available, these include:
The more interesting are definitely the pair of slimmed-down OMEN 15 models (one powered by Intel, one AMD) that share a flare with the
Razer Blade 15
.
Panel Type
OLED is broadly featured in HP's late 2020 lineup. Over half of the models that can be configured with 4K UHD do so with the OLED-flavored panels:
13-inch: Spectre x360 13t-aw200
14-inch: Spectre x360 14t-ea000
15-inch: Spectre x360 15t-eb100, OMEN 15t-dh100, ENVY 15t-ep000
Notably, the 13- and 14-inch Spectre x360 models are some of the first to feature 4K UHD OLED panels outside the 15.6-inch class, which has been available, if not common, for the last couple of years.
Power
There's nothing that a big motor can't fix in the car world. In laptops, as improvements in processes make chips increasingly efficient (and thus can be powered by a battery without being starved), the same has never been truer.
We'll again look at the CPU and the GPU.
CPU
What differs in HP's late-2020 lineup from that of Dell's and Lenovo's in terms of processors is the absence of medium-powered 10th-gen Intel Comet Lake (14nm) units (a.k.a. U-series CPUs / 10X10U).
The majority of HP's current models sport the 11th-gen Intel Tiger Lake (10nm) low-powered processors (11X5GX) with a TDP of 12-28W. Some are paired with LPDDR4X memories, though DDR4-3200 is more common.
High-powered Comet Lake H-series (10XXXH) and AMD Ryzen 4000-series processors are also available in select models. The most interesting, IMHO, is the Ryzen 7 4800H high-powered processor that out-benchmarks Comet Lake i9s.
Comet Lake H-series: OMEN 17t-cb100, OMEN 15t-dh100, OMEN 15t-ek000, ENVY 15t-ep000, Pavilion Gaming 17t-cd100, Pavilion Gaming 16t-a100, Pavilion Gaming 15t-dk100
Ryzen 4000-series: OMEN 15z-en000, ENVY x360 15z-ee000, ENVY x360 13z-ay000, Pavilion Gaming 15z-ec100
GPU
As the case with most laptops made in the last decade, only gaming models, workstations, and select premium models still feature discrete graphics.
Unlike it is with CPUs, however, HP has not ventured into the red camp: every discrete graphics offered comes with an NVIDIA chip. More powerful variants include:
Up to RTX 2070: OMEN 15t-ek000
Up to RTX 2080: OMEN 17t-cb100, OMEN 15t-dh100
HP's Naming Structure
Since this is not the most obvious thing, let me (try to) make some sense out of HP's laptop model names: Each model has a NNA-AANNN model name. The first two digits are the screen class (13, 14, 15, 16, or 17-inch). The letter that follows signifies whether an Intel (t) or AMD (z) CPU is used.
This is followed by two letters that do not bear significance to the consumers. The digit that follows reflects the generation of the model, starting from 0, though it may not have much significance, either. The final two digits are 00 for the model. Specific configurations, especially those sold in stores, will have different numbers, usually followed by two further letters.
Obviously, different models can have different design and connectivity characteristics that appeal to you in different ways. I encourage you to check out the
Related Products
section or to use our
comprehensive comparison tool
to find out more.
If you find this article useful, please consider registering a free account to share your experiences with the latest tech products and/or using our referral link on each product page when making a purchase.
Article Gallery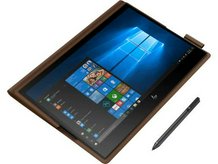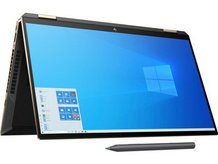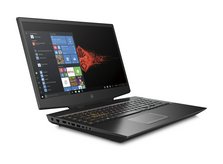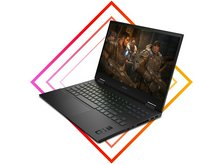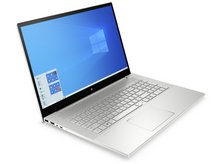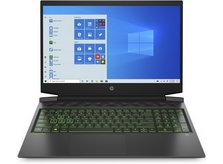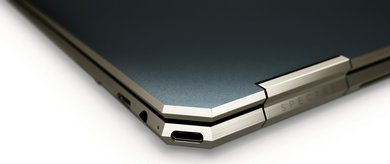 Related Products
Launch Comparison
Clear List
Comments