Hyundai Motor
Description
Hyundai Motor Company is a South Korean automaker. Founded in 1967, Hyundai, its wholely-owned subsidiary Genesis Motor, and its 32.8%-owned subsidiary Kia Motors comprise the Hyundai Motor Group.
While Hyundai used to be compete primarily on affordability, in recent years its models have gone up-market in terms of design, technology, and comfort, while retaining the edge on price.
History
The company's first car, the Cortina, was released in cooperation with
Ford
in 1968. In the 1970s, Hyundai hired the former MD of Austin Morris at British Leyland and top British car engineers. This led to the first South Korean car, the Pony. Hyundai also started exporting its vehicles.
In the 1980s, Hyundai began selling cars in the British and North American markets. In 1991, Hundai developed its first proprietary gasoline entry, the four-cylinder Alpha, and its own transmission.
Since the end of the 1990s, Hyundai began to overhaul its image and invested heavily in the quality, design, manufacturing, and long-term research of its vehicles.
Scores
| | |
| --- | --- |
| | Innovation |
| | Design |
| | Service |
| | Value |
"Can't be the Koreans on reliability and price"
—holy.water
on 30 Jun 2020
Products
Launch Comparison
Clear List
Articles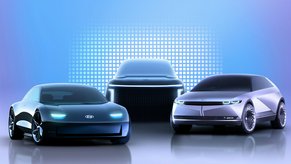 Hyundai Unveils Its Electrification Strategy Led by IONIQ EV Models on the E-GMP Platform
Hyundai's new IONIQ brand built on the E-GMP platform is dedicated to EVs and will introduced 3 models in the next 4 years: IONIQ 5 crossover based on Concep...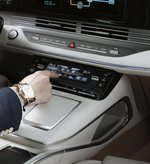 Hyundai Introduces Three Air-Conditioning Technologies to Its New Vehicles for Improved Cabin Air Quality
Hyundai Motor Group has introduced three air-conditioning technologies: After-Blow, Multi-Air Mode, and Fine Dust Indicator. They will equip upcoming Hyundai...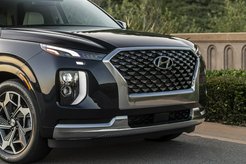 Hyundai Introduces the Calligraphy Trim Level and New Feature Updates for its Flagship 2021 Palisade Crossover SUV
Hyundai introduces an all-new, premium Calligraphy model for the company's flagship crossover SUV in the 2021 MoHyundai introduces an all-new, premium Callig...
Reviews
holy.water · 30 Jun 2020
4.5
| | |
| --- | --- |
| | Innovation |
| | Design |
| | Quality |
| | Value |
Can't be the Koreans on reliability and price
I was driving an old Elantra for years. Sorry to say it, but it wasn't well maintained. That thing just kept going without any mechanical problem. The Japanese used to be the leader in reliability and price. I feel like the Koreans have taken over.
Comments
More Innovators