Chevrolet
Description
Chevrolet is a division of the American automobile manufacturer General Motors. Founded in 1911, Chevrolet is now sold in most automotive markets worldwide. In its home market, Chevrolet is a consumer favorite.
History
Founded in 1911 in Detroit, Chevrolet first adopted the "bowtie emblem" logo in 1914. In the same year, co-founder Louis Chevrolet sold another co-founder William C Durant his shares. By 1916, Chevrolet was profitable enough to allow Durant purchase a controlling stake in General Motors, making Chevrolet into GM as a separate division. Beginning in 1919,
GMC
commercial trucks were rebranded as Chevrolet.
After WWII, Chevrolet introduced the sports car Corvette as well as the small-block V8 engine, both of which have become automotive legends and continue to be produced today.
Current Lineup
As GM's budget-friendly marque, Chevrolet has a large vehicle lineup ranging from subcompact hatchbacks to full-size SUVs and pickup trucks. Its larger vehicles have more premium GMC and
Cadillac
variants.
Scores
No review has been published yet.
Products
Launch Comparison
Clear List
Articles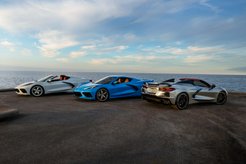 The 2021 Chevrolet Corvette Stingray Adds Features but not the Price
The 2021 Chevrolet Corvette introduces a host of mechanical and technical features as well as design updates while keeping the same base MSRP.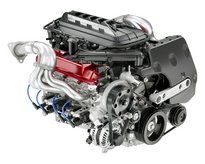 GM, Hyundai, Nissan, Ford, FCA, Mercedes, Honda, and BMW Won the 2020 Wards 10 Best Engines & Propulsion Systems Awards
Winners of 2020 Wards 10 Best Engines & Propulsion Systems awards include BMW B58 (3.0L I6), Mercedes M256 (3.0L I6), GM LT2 (6.2L V8), GM Duramax LM2 I6...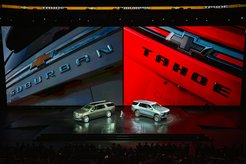 GM Unveils the Next-Gen 2021 Full-Size SUV Lineup: From Chevrolet Tahoe & Suburban to Cadillac Escalade
2021 Chevy Tahoe, Suburban, GMC Yukon, Yukon XL, & Cadillac Escalade & Escalade ESV are unveiled with longer wheelbase, more cabin space, and higher ...
Reviews
None found
Comments
More Innovators