JBL
Description
JBL is an American manufacturer of loudspeakers and headphones. The company has two divisions: JBL Professional produces speakers for studio, live, and cinema applications, while JBL Consumer produces speakers and headphones for the consumer market.
History
James B Lansing started a company in 1927 to produce speaker drivers named Lansing manufacturing Company. In the 1930s, the company marketed Shearer Horn and later the Iconic System loudspeakers for cinemas. The company was bought by Altec in 1941, and its name changed to Altec Lansing.
In 1946, after his contract with Altec expired, James Lansing left and founded JBL. Early products were near copies of Altec Lansing products.
In 1969, the company was sold to the company headed by Sidney Harman, which would later become
Harman International
. In the 1970s, JBL became a household brand, selling large numbers of loudspeakers and studio monitors.
Over the next decades, JBL went more mass-market with their entry-level speakers. It also supplied many automakers.
Current Products
JBL's consumer products currently include numerous wireless headphones, wireless speakers, and soundbars.
Scores
| | |
| --- | --- |
| | Innovation |
| | Design |
| | Service |
| | Value |
"Love my JBL Boombox"
—boy_racer
on 01 Jun 2020
Products
Launch Comparison
Clear List
Articles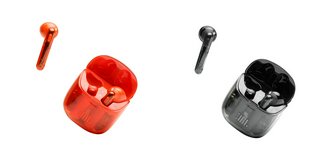 The "Ghost" Special Edition of JBL Tune 225TWS Lays Bare the True Wireless Earbuds
JBL launches "Ghost" special-edition 225TWS true wireless headphones with transparent casing in JBL orange and black as a fashion statement.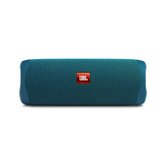 JBL Introduces Limited Edition Flip 5 Eco Wireless Speakers Made from 90% Recycled Plastic in Green & Blue
JBL has introduced a new Eco limited edition for the company's popular wireless speaker, the Flip 5. Having the exact same performance and build quality, the...
Reviews
boy_racer · 01 Jun 2020
4.8
| | |
| --- | --- |
| | Innovation |
| | Design |
| | Quality |
| | Value |
Love my JBL Boombox
Comments
More Innovators