Rolls-Royce Motor Cars
Description
Rolls-Royce Motor Cars Limited is a British luxury automaker. Since 1998, it has been a wholly-gained subsidiary of the German automaker,
BMW
, after licensing the rights to the Rolls-Royce name and logo from Rolls-Royce plc. Although the Rolls-Royce brand has been in use since 1906, Rolls-Royce Motor Cars has no direct relationship to Rolls-Royce-branded vehicles produced prior to 2003.
The current Rolls-Royce vehicle lineup includes four ultra-luxury automobiles:
Phantom: luxury sedan on RR's proprietary "Architecture of Luxury" platform
Wraith: luxury coupe on the BMW F01 platform (shared with BMW F01 7 Series)
Dawn: luxury convertible version of the Wraith
Cullinan: luxury SUV on RR's proprietary "Architecture of Luxury" platform
Scores
No review has been published yet.
Products
Launch Comparison
Clear List
Articles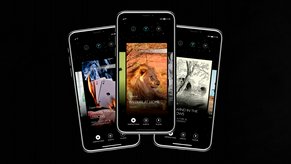 Rolls-Royce Whispers: Exclusive Owners Club in the Form of an Application
Onwers of Rolls-Royce motor cars manufactured in Goodwood (thus under BMW's ownership) have access to an exclusive owners club in the form of an application,...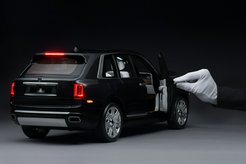 Miniature Cullinan by Rolls-Royce Redefines Replica Cars with the Same Level of Customization as the Real Vehicle
Rolls-Royce's 1:8 miniature Cullinan is handcrafted with more than 1200 parts in over 450 hours. Clients can customize it like the full-size SUV. Lights work...
Reviews
None found
Comments
More Innovators