Samsung Neo QLED vs LG QNED: Similarities and Differences
LG
Published on 02 May 2021
Last edited on 23 Sep 2021
Written by Dr Jiulin Teng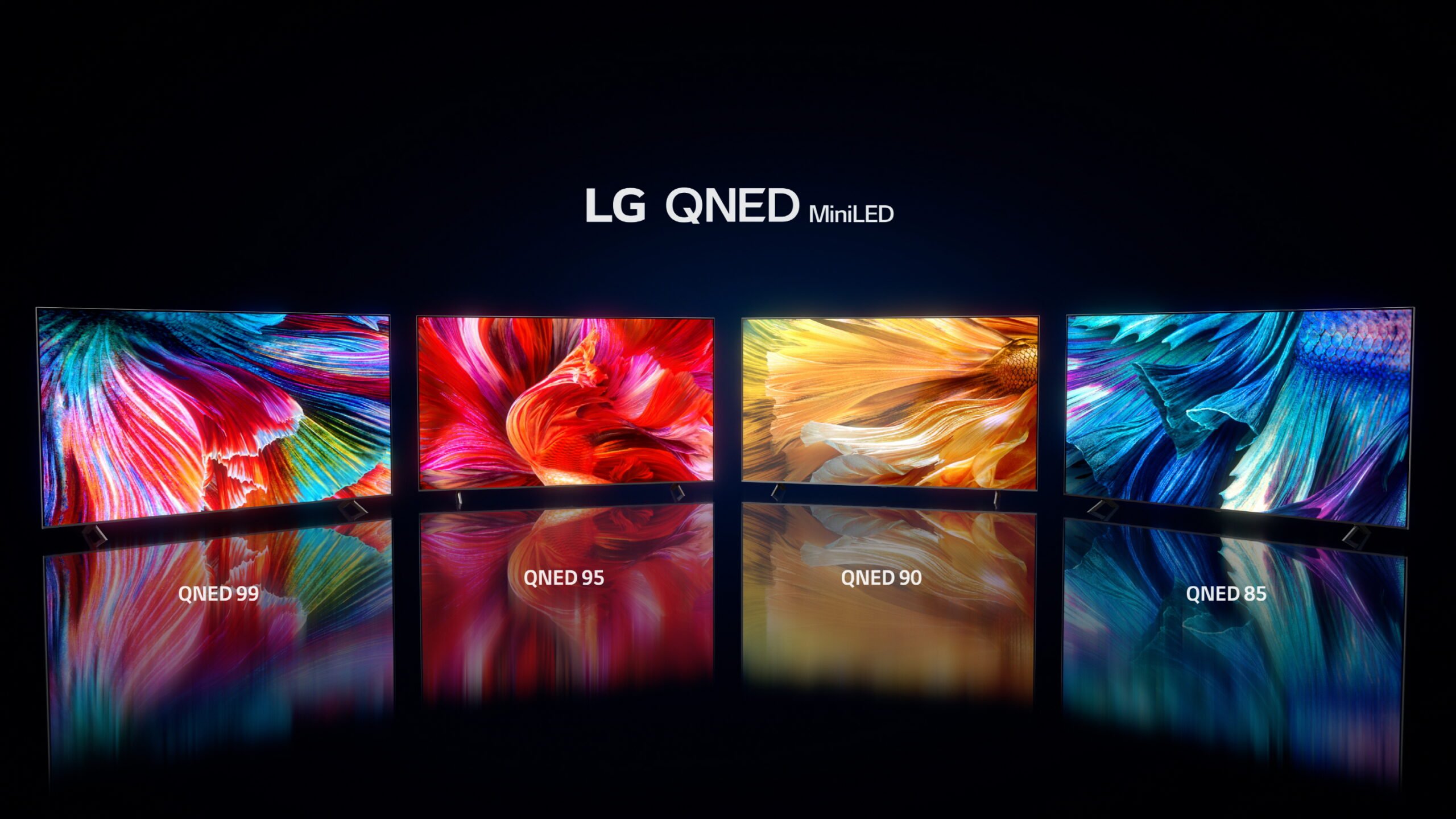 LG and Samsung each unveiled their own version of a new generation of high-resolution LCD smart TV at CES 2021, QNED and Neo QLED. Interestingly, while the two each retains their own familial lineage, there are growing similarities. In this short guide, we go over these points and present an overview of released models.
Mini-LED: The Final Stage of Backlight Evolution?
As we discussed in
an earlier article on the latest crop of monitors
, LCD panels have gone through several distinct stages of backlight evolution. Initially, CCFLs (Cold-Cathode Fluorescent Lamps) were used. These were considerably bulkier, less energy efficient, and had limited lifespan that was characterized by reduced outputs as they aged.
All current LCDs use some form of LED backlighting. LEDs are more compact, energy efficient, and durable. As production methods improved, they are also considerably cheaper.
WLED vs RGB LED
Since the beginning, two types of LED backlights existed: white LED (WLED) and RGB LED. While WLEDs created "almost white" light that needed to be filtered to work as backlighting, RGB LEDs, as the name suggests, uses three sets of LEDs. The result is dramatically richer color gamut by RGB LED-powered displays.
However, current LCD TVs all used WLED, ostensibly because the emergence of OLED, which has individually-RGB-lit sub-pixels, has diminished its edge, making the challenges of RGB LED unworthwhile.
Full-Array LED
LCDs are traditionally edge-lit. Edge-lit LEDs remain the most common. These panels usually employ two LED light strips along the top and bottom edges of the display and a diffusion panel to spread the light evenly. The drawbacks are twofold: One, light is never perfectly evenly spread. Two, in today's age of HDR contents, edge-lit panels struggle to incorporate local dimming.
Then there is the Direct-lit LED variant. LED clusters behind the LCD panel remedies these drawbacks to an extend. Samsung's entry-level QLED such as the
2021 Q60A
, LG's entry-level NanoCell such as the
2021 Nano75
, and many options from other leading players all use locally-dimmable direct-lit LED backlight. They offer some local dimming functionality for improved contrast and dynamic range.
For more precise control, however, full-array LED is preferred. These are a full matrix of small LEDs. Originally used in professional monitors, they have now become a mainstay of premium LCD TVs by leading manufacturers. Flagship models can sport tens of thousands of mini-LEDs that create thousands of local dimming zones.
Neo QLED & QNED: Similarities
Samsung's Neo QLED and LG's QNED share two major similarities, perhaps an evidence of convergent evolution: Mini-LED and Quantum Dot.
Advantages of Mini-LED are largely covered in the last section. While the 2021 crop of TVs are by no means the first to employ them, LG and Samsung have made the effort to cram an ever increasing quantity of small LEDs. For example, Samsung touts that its new Quantum Mini LEDs are 1/40 the height of its previous design.
Quantum Dot technology is the namesake of Samsung's legendary QLED line. If you recall the WLED vs RGB LED discussion we had in the last section, WLEDs are complemented by some filters to create white light. Quantum Dot technology is one such filter. Its goal is to achieve enhance color gamut. In fact, Samsung has long boasted 100% coverage of the DCI-P3 color space by its QLED TVs.
Before this year, LG has been relying on NanoCell technology that it has developed in-house. NanoCell is used to shaped the spectrum of the outputs of the WLED, making the light closer to the outputs of an RGB LED array. The goal of this technology is largely the same as Quantum Dot.
Alas, Quantum Dot technology is developed by Nanosys, an American firm, not Samsung. It appears that LG has now decided to integrate it with their own NanoCell technology. This integration produced QNED, Quantum NanoCell (L)ED.
Further similarities between the two include 120Hz native refresh rates and support for variable refresh rates.
QNED vs Neo OLED: IPS vs VA
It seems that, as always, the battle between Samsung and LG has come down to VA vs IPS, two leading LCD technologies developed by the two South Korean manufacturers respectively.
Conventional wisdom says that IPS offers greater viewing angle and richer, more precise color gamut, while VA is stronger in brightness and contrast. With Quantum Dot and Mini-LED, however, much of the difference has been erased. IPS used to be slower, but today's fastest gaming monitors use the new Nano IPS panels, pointing again to convergent evolution.
Perhaps one of the last difference is Samsung's refusal to adopt Dolby Vision. Instead, its latest TVs use
the new HDR10+ that it introduced last year
. LG, like Sony and many others, continue to support Dolby Vision.
Article Gallery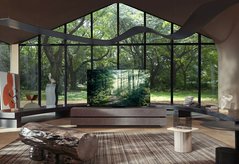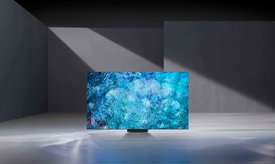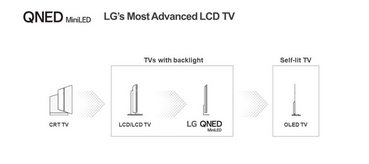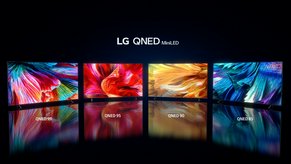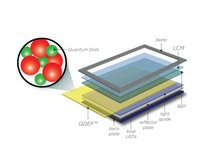 Related Products
Launch Comparison
Clear List
Comments