Sonos
Description
Sonos is an American consumer electronics manufacturer best known for its audio products such as smart speakers, wireless speakers, and soundbars.
Founded in 2002, Sonos introduced its first product in 2005. It continued to expand its lineup with wireless subwoofer, soundbar, and smart speakers.
Its speakers support all three major voice assistants, Alexa, Google Assistant, and Siri.
Scores
No review has been published yet.
Products
Launch Comparison
Clear List
Articles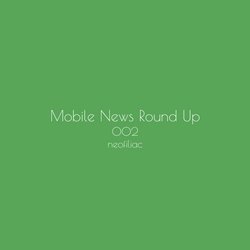 Mobile News Round Up, Issue 2
Issue 2 of Neofiliac's Mobile News Round Up: This time, we bring 5 updates from Oppo, Sennheiser, and Sonos.
Reviews
None found
Comments
More Innovators