LYRIQ Concept EV Showcases the Direction Cadillac Will Take in Electrification
Cadillac
Published on 07 Aug 2020
Last edited on 29 Apr 2021
Written by Dr Jiulin Teng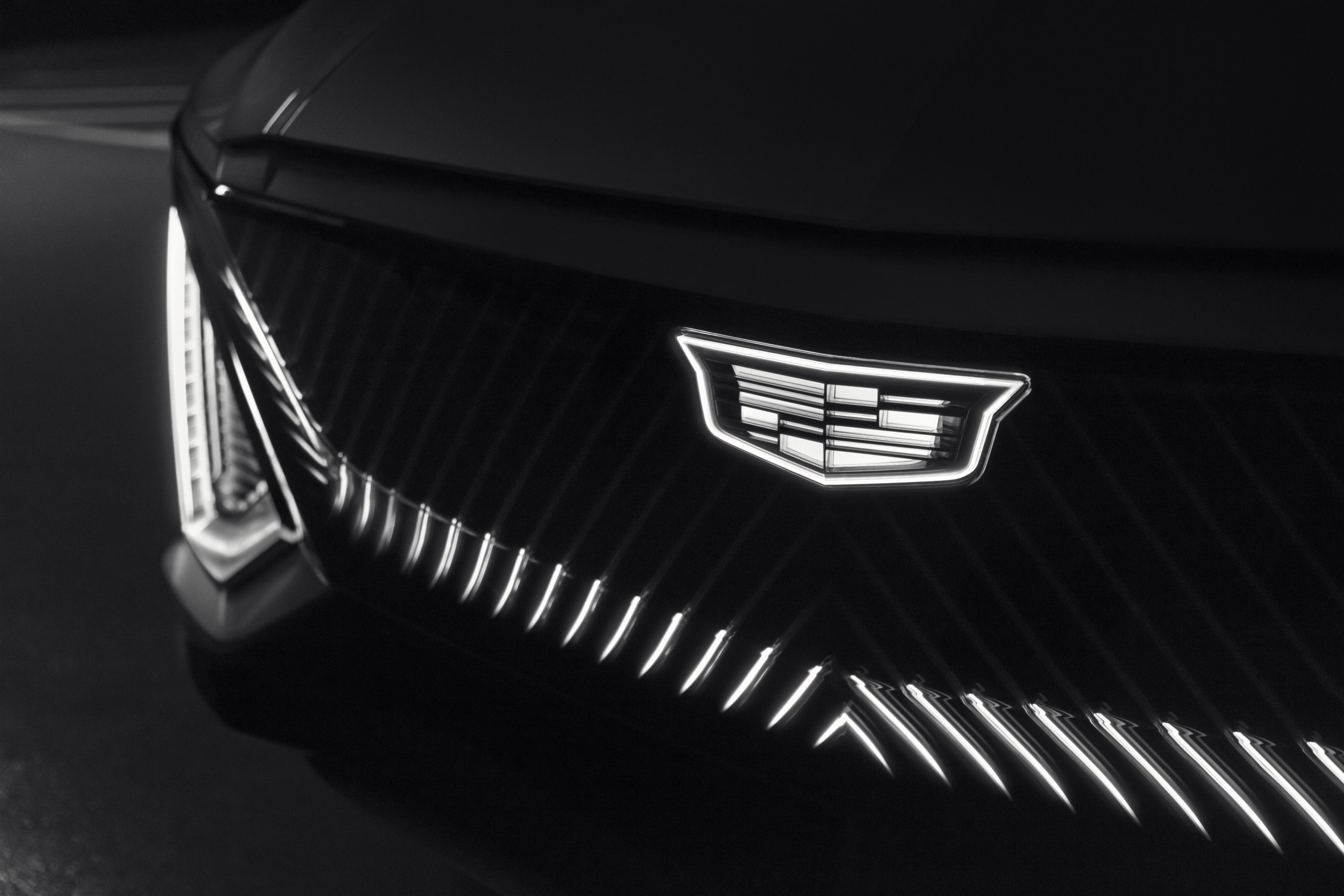 Cadillac has just showcased its first all-electric concept vehicle that demonstrates the direction that Cadillac will take in leading the redefinition of American luxury over the next decade, the LYRIQ. Key features of this concept EV range from its electric drivetrain to connectivity and automated driving technologies.
Drivetrain & Performance
While some luxury EVs today are adapted on platforms originally designed for internal combustion engines, the Cadillac LYRIQ is based on GM's next-generation modular electric vehicle platform. This dedicated EV architecture eliminates physical constraints associated with adapting electric propulsion within a conventional architecture, improving range, handling, and interior space.
Driven primarily by the rear wheels: The placement of the drive motor at the rear of the vehicle contributes an even greater feeling of balance and agility. Vehicles equipped with performance all-wheel drive comes with a second drive unit placed at the front of the vehicle, which allows for a significant amount of tuning flexibility.
Ultium Battery System
GM's new Ultium battery system, acting as a structural element of the architecture, lowers the center of gravity of the LYRIQ and contributes to a near 50/50 weight distribution.
Ultium's NCMA (nickel-cobalt-manganese-aluminum) chemistry uses aluminum in the cathode to help reduce the need for rare-earth materials such as cobalt: Compared to current GM batteries, cobalt content is reduced by more than 70%.
This battery chemistry is packed in large, flat pouch cells that enable smart, modular construction to reduce complexity and simplify cooling needs. By incorporating the battery electronics directly into the modules, Ultium reduces battery pack wiring by almost 90% compared to GM's batteries.
With 100 kWh of energy reserve, LYRIQ should offer over 300 miles of range. Using DC fast charging, rates over 150 kW may be achieved.
Cabin Technologies
LYRIQ also illustrates Cadillac's new cabin technologies. The 33-inch LED display spans the viewing area for the driver and integrates driver information details, infotainment, and camera views. The Deep Color display features 30-bit color depth, delivering over 1 billion color (64 times more than any other vehicle in the industry).
The new dual-plane augmented reality head-up display incorporates two planes: a near plane that indicates speed and direction, and a far plane for navigation and AR alerts. Cadillac's Super Cruise automated driving and supervised remote parking features are also available.
For noise control, a new road noise cancellation technology will be incorporated, taking active noise cancellation to the next level by introducing more microphones and accelerometers.
Exterior Design
As Cadillac's first electric crossover / wagon, LYRIQ introduces a new brand fascia and a new body proportion. Defined by taut lines and clean surfaces, LYRIQ is characterized with a low, fast roofline and wide stance.
A distinctive "black crystal" grille in the front is one of the LYRIQ's most unique and expressive design elements.
You can watch Cadillac's full unveil event in the video below:
Article Gallery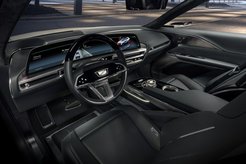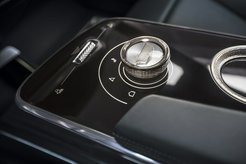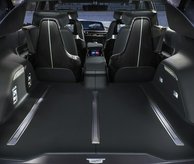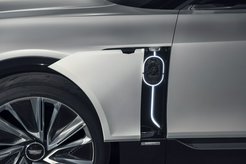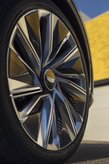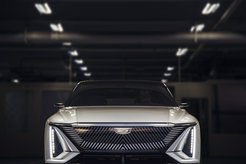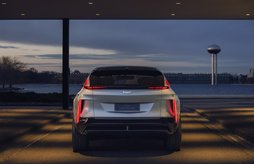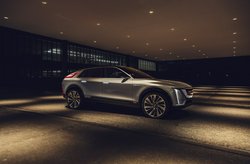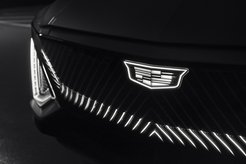 Related Products
Launch Comparison
Clear List
Comments