Razer Optical Keyboard & Mouse Switches: Faster, More Balanced, & More Durable Than Conventional Mechanical Switches
Razer
Published on 07 Aug 2020
Last edited on 05 Feb 2021
Written by Dr Jiulin Teng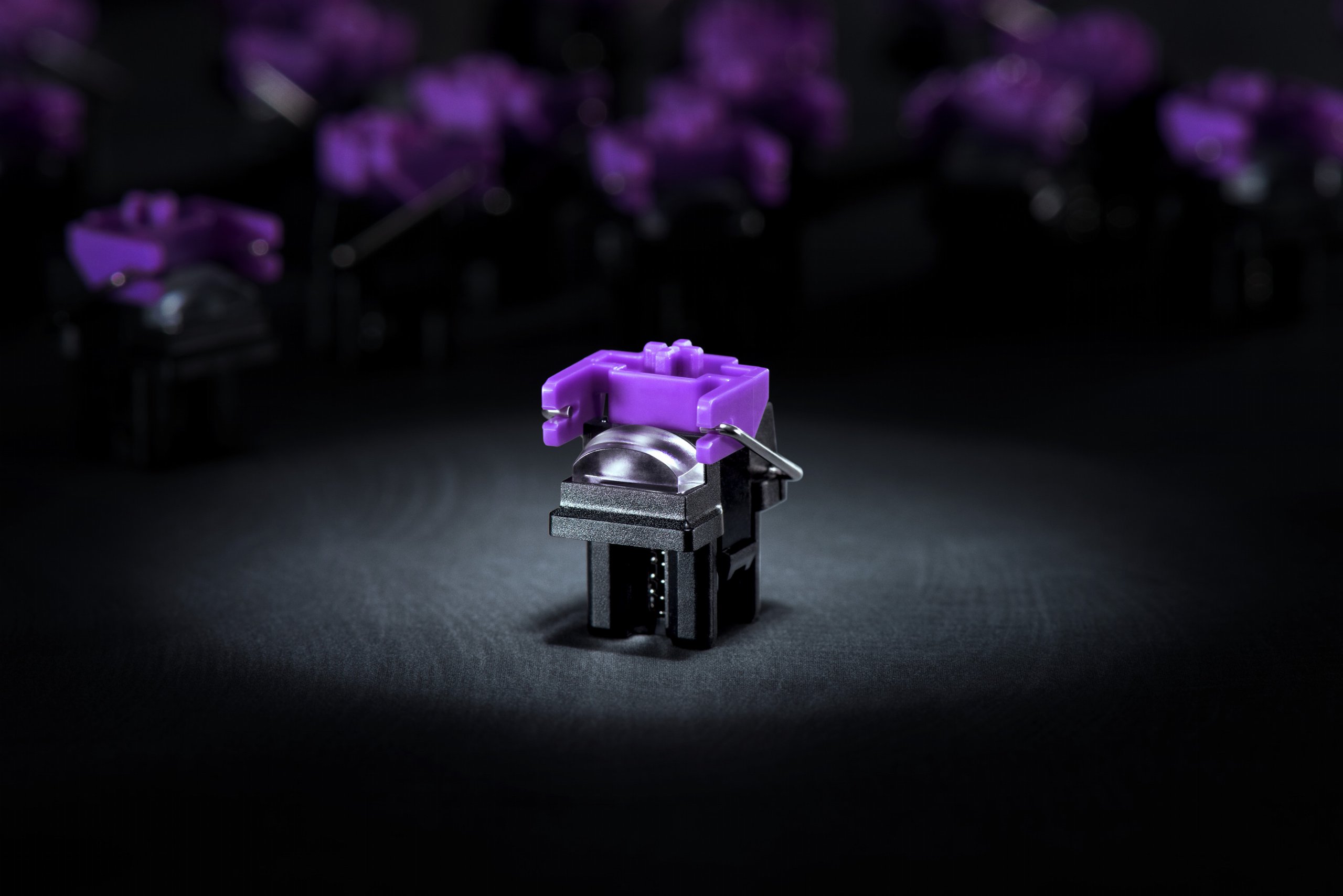 Razer has in recent years jumped onboard its unique optical-mechanical switches for its high-end input devices, including the Huntsman series of gaming keyboards and Viper, Basilisk, and DeathAdder gaming mice. Let us have a look at what makes them special in this article.
Eliminating Debounce Delay
Razer's optical-mechanical switches are an improvement over conventional mechanical switches. Conventional mechanical switches actuate via metallic contact. When contacts in the switch strike each other, they create a residual bouncing effect that can result in multiple signals. A debounce delay software is used to overcome this bouncing effect so that only a single click is registered.
In contrast, Razer Optical Switch actuates via light. No physical contact is needed to send an electrical signal, eliminating the need for a debounce delay. Any click is actuated instantly with no unintended clicks.
How Does It Work?
Razer Optical Switch opens its shutter at the actuation point to allow an infrared light beam to pass through. Actuation is achieved at the speed of light, generating the fastest response time in gaming at 0.2 milliseconds — 3 times faster than traditional mechanical switches.
On keyboards, Razer Optical Switch uses a metal key stabilizer bar that flanks both sides of the switch. Combined with the optical actuation technology, this construction reduces the number of moving parts in the switch. The key stabilizer bar also greatly improves key stability: regardless of where you press on the keycap, the same actuation force applies—unlike traditional switches that can feel wobbly or misfire if you hit the edge of the key.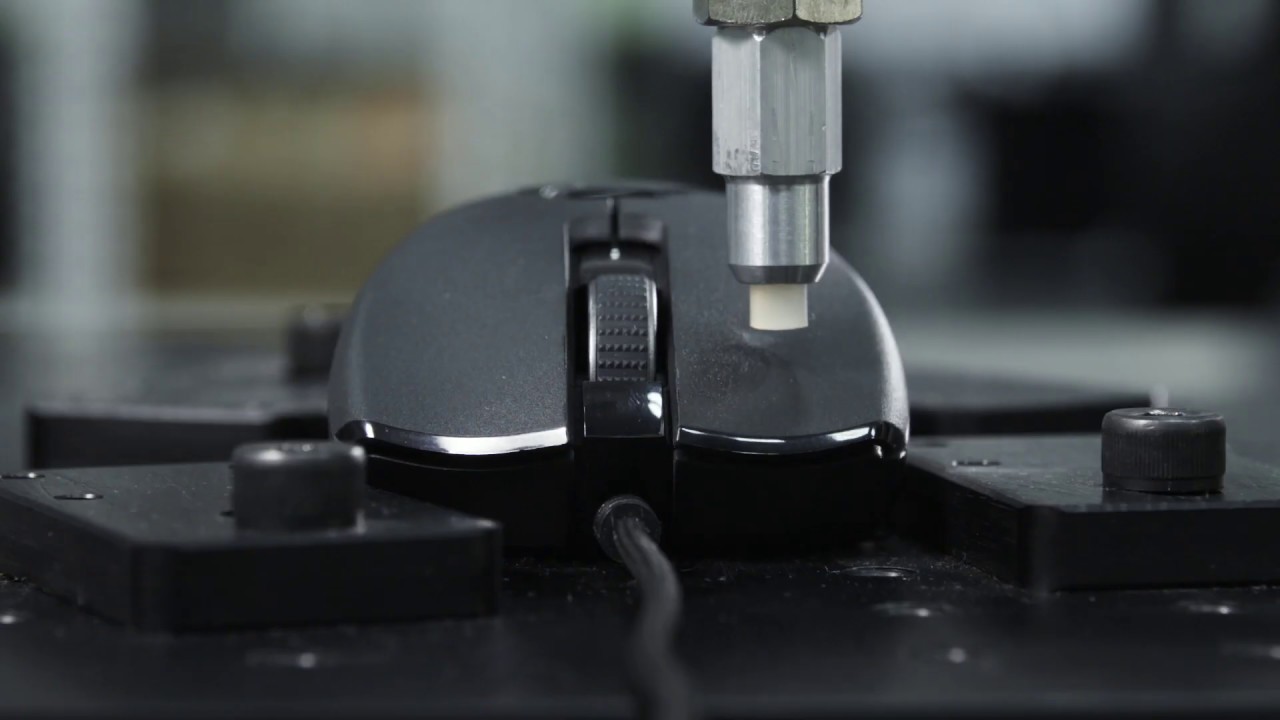 Further, with optical actuation providing less physical contact, Razer Optical Switches eliminate switch degradation almost completely. On keyboards, Razer claims 100 million clicks, doubling that of conventional mechanical switches. On mice, Razer Optical Switch is rated for 70 million clicks (possibly due to the miss of a stabilizer bar), a 40% increase over traditional mouse switch.
Clicky & Linear Optical Switch
The first Razer optical switch was clicky, featuring a 1.5mm actuation distance (30% shorter than other clicky mechanical switches) at only 45g of actuation force.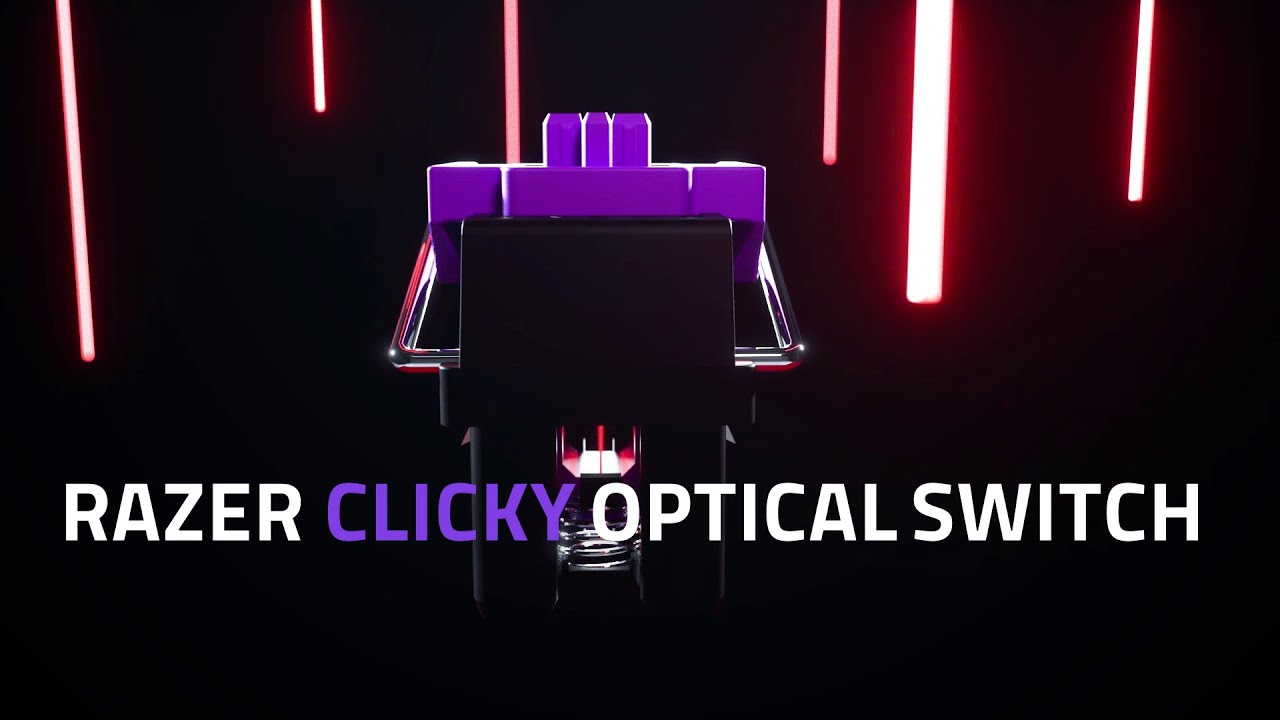 Recently, Razer has introduced an improved linear optical switch. This switch actuates at 1.0mm, 16.67% shorter than other linear mechanical switches, and requires a mere 40g of actuation force.
Article Gallery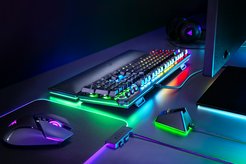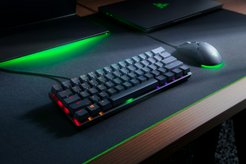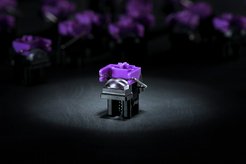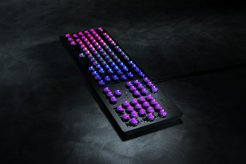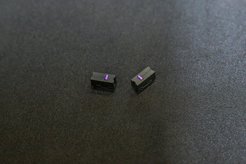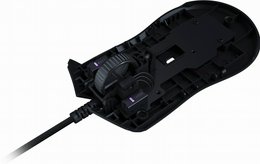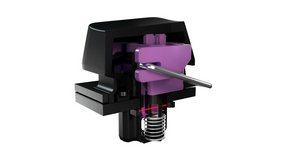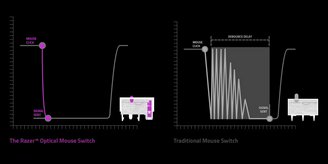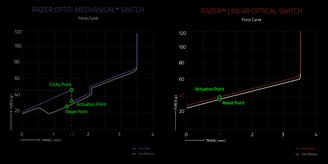 Related Products
Launch Comparison
Clear List
Comments