Epson
Description
Seiko Epson Corporation is a leading Japanese manufacturer of computer printers and related imaging products. Having delved into home electronics and industrial products, Epson is best known for its inkjet and laser printers and point-of-sale printers.
One of three core companies of the Seiko Group, Epson focuses on electronics. Its name is an abbreviation for the "SON of Electronic Printer".
History
Epson was originally a watch shop set up in 1942 that was involved in the manufacturing of Seiko watches. In 1963, the company developed the world's first portable quartz timer (Seiko QC-951); six years later, it made the world's first quartz watch. Today, however, the watch business is organized under Seiko Holdings Corporation, separate from the electronics business.
In 1961, the Seiko Group needed to develop a printing timer for the 1964 Tokyo Olympics. The company developed an electronic printer as a result. In 1968, this culminated in the world's first mini-printer, the EP-101.
In 1975, the Epson name was introduced for the new printer models that followed the EP-101 (hence the son of EP).
Epson developed the Micro Piezo inkjet technology that uses piezoelectric crystal to push the ink out of each nozzle rather than heating the ink in 1993. This method allows Epson's inkjets to be compatible with a larger set of paper types. They can also control the size of each droplet more precisely.
Current Prducts
In 2015, Epson debuted the EcoTank series of cartridge-less inkjet printers with the ET-4550, significantly reducing the per-page cost of inkjet printing. Subsequent generations of the EcoTank printers dealt with the teething problems and are currently some of the finest solutions for inkjet-printing.
The EcoTank series essentially incorporates a continuous ink system (CIS) into an inkjet printer, eliminating the hassle of retrofitting a traditional inkjet.
Scores
No review has been published yet.
Products
Launch Comparison
Clear List
Articles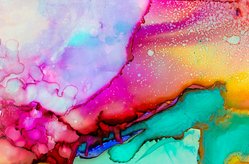 Understanding Epson EcoTank Inks: How They Differ and Which Inks Are Interchangeable
EcoTank inks differ in their colorants, special "keys" for the reservoirs, and volumes. This guide shows you which ink is for your Epson EcoTank pr...
Reviews
None found
Comments
More Innovators