Bentley Expands Veneer Offerings with Stone, Piano-Painted, and Diamond Brushed Options to Its Ultra-Luxury Vehicles
Bentley Motors
Published on 23 Oct 2020
Last edited on 23 Jan 2021
Written by Dr Jiulin Teng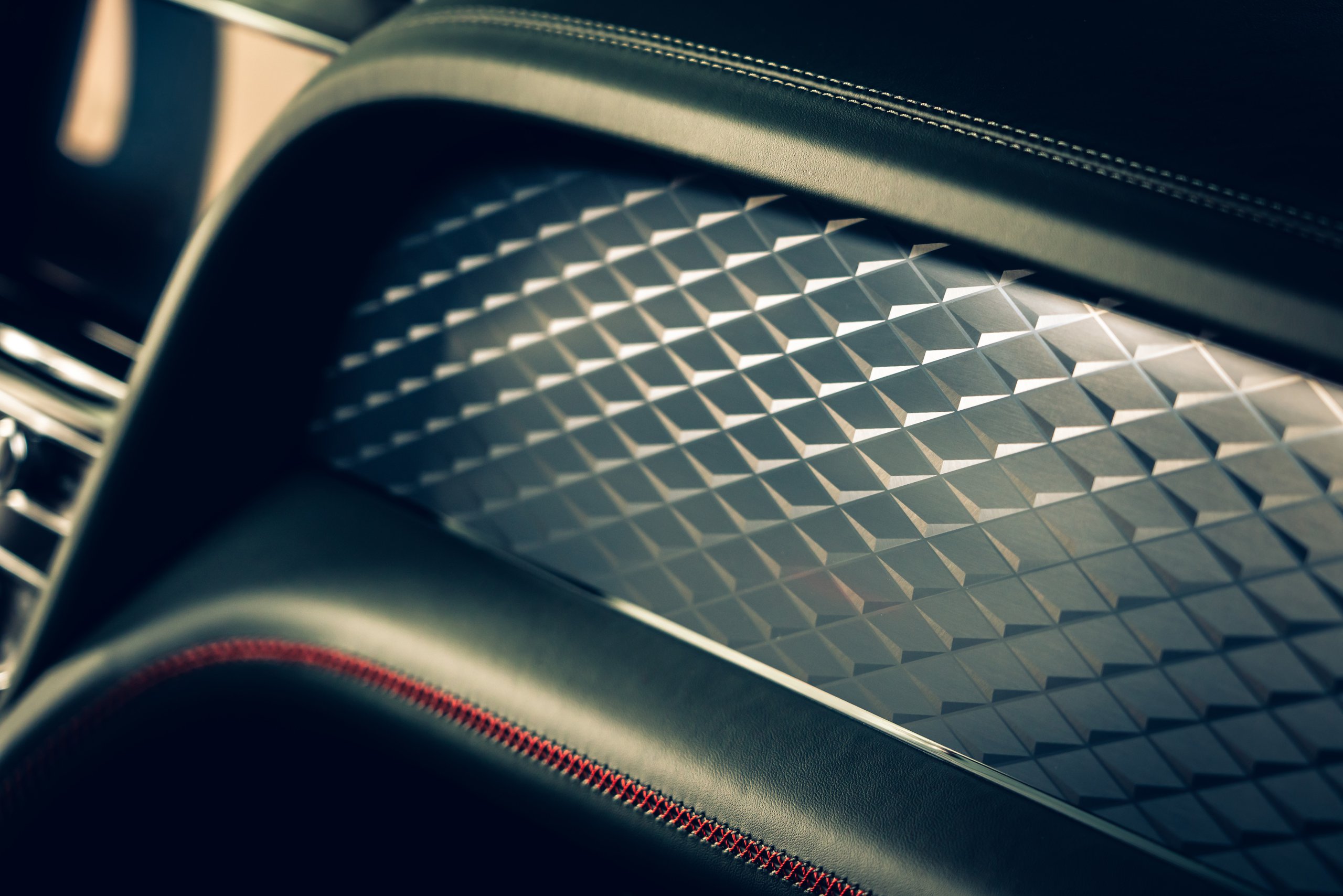 Bentley has responded to demands from its growing customer base by expanding its veneer options. Notable in this expansion are options that go beyond the traditional wood veneers: Stone veneers, piano-painted veneers, open-pore veneers, and new finishes to carbon and aluminum have all become available.
Stone Veneers
Bentley is now able to cut stones at just 0.1mm thick to create stone veneers for its ultra-luxury vehicle. The stone veneers boast a natural "open pore" finish with a stone texture.
Slate and quartzite stone are sourced from India near the Himalayas. The sections of the stones are cured in a bespoke resin before being shaped and hand finished by Bentley's Mulliner coachbuilding team in England.
Four stone veneer options are available: Autumn White, Copper, Galaxy or Terra Red.
Piano-Painted Veneers
Piano-painted veneers by Mulliner offer an ultra-modern look and can be painted to match any of Bentley's 88 different exterior color or a set of eight interior leather colors, including Beluga, Burnt Oak, Cricket Ball, Cumbrian Green, Damson, Imperial Blue, Linen or Porpoise.
The same quality of veneer is used as when lacquered wood options are chosen to ensure the same flawless surface finish. The craftsmen hand-select, sand, lacquer, paint, and polish each piece to achieve a mirror-like finish.
Open-Pore Veneers
Bentley Mulliner now offers open-pore veneers, which do away with the gloss of full lacquer. They are finished with three ultra-thin layers of matt lacquer that protects the wood.
The open-pore veneers measure a mere 0.1mm thick; in comparison, the high-gloss coating in traditional Bentley veneers is 0.5mm. Each layer is applied by hand and sanded between each application to ensure that the lacquer sticks to the natural grooves of the wood in an effort to preserve the beautiful, textual surface that owners can touch and feel.
Four options of open-pore veneers are currently available: Liquid Amber, Dark Burr Walnut, and Tamo Ash.
High-Gloss Carbon Fiber & Diamond Brushed Aluminum
With more modern materials, Bentley have infused a breath of technology in its new high-gloss carbon-fiber and diamond brushed aluminum trims.
The high-gloss carbon fiber finish uses an optic resin process to enhance the 3D appearance of the carbon fiber weave to maximum effect.
The newly facelifted Bentley Bentayga receives a unique dark-tint diamond brushed aluminium finish. It echoes the vehicle's matrix grille design using an intricate process of brushing the panel precisely from multiple directions to achieve a contemporary three-dimensional effect.
Article Gallery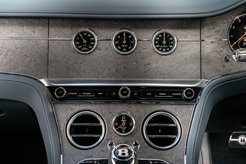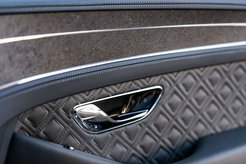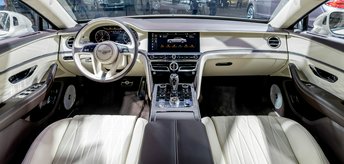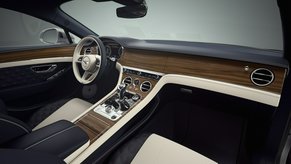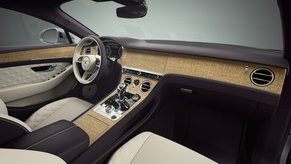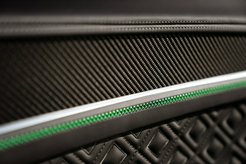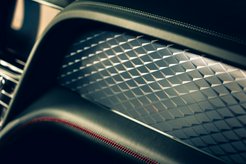 Related Products
Launch Comparison
Clear List
Comments