Ford Launches Campaign Aimed at Encouraging Lease and Purchase via Ford Credit that Offers Customers Exit in Case of Job Loss
Ford
Published on 29 Jun 2020
Last edited on 23 Jan 2021
Written by Dr Jiulin Teng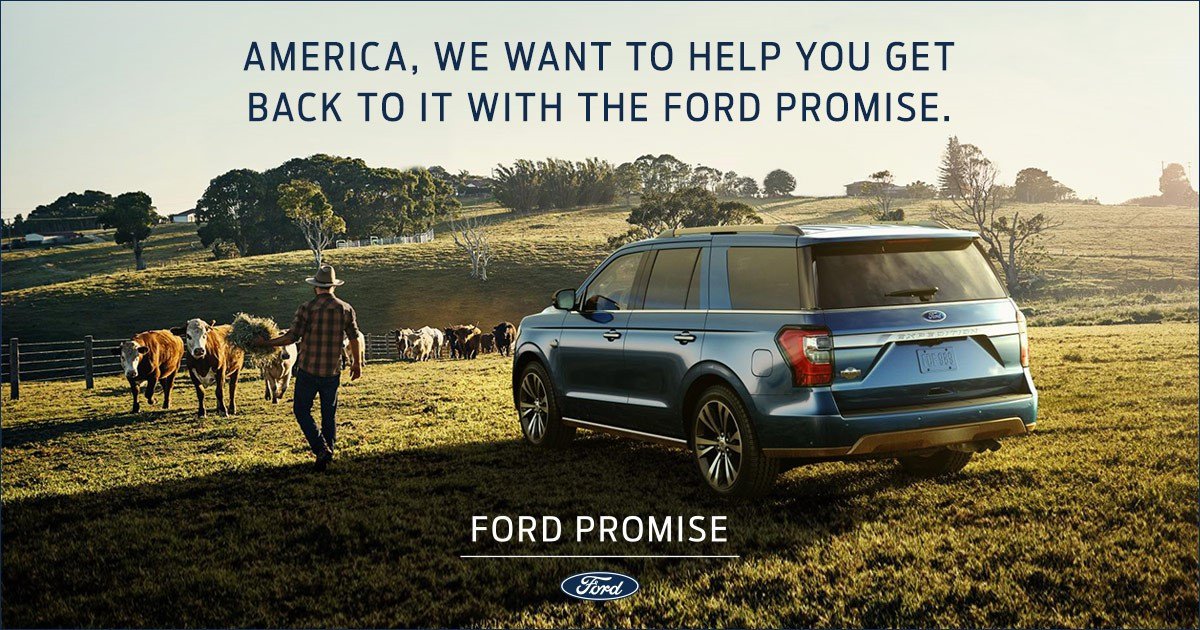 The Covid-19 pandemic has been negatively impacting consumers' willingness to make big purchases, particularly on credit. In the US, Ford has announced a new campaign that aims to mitigate the concerns consumers may bear by offering an exit option to vehicle leases and purchases that can be used if the consumer loses his/her job within a year.
Aptly named "Ford Promise", this campaign is launched at a time of great economic uncertainty in the US, where job security has lagged other developed economies. Study has shown that over 32% of potential customers are delaying automotive purchases, citing market uncertainty and fears of unemployment.
How Does It Work?
Ford offers customers who purchase or lease a new or used Ford vehicle through Ford Credit the option to return the vehicle in case the customers lose their jobs within the first year (between 31 and 365 days after purchase / lease).
Ford Credit will value the vehicle using NADA (National Automobile Dealers Association) average trade-in value, reduce the customer's outstanding balance by that amount (in the case of purchase) and waive up to $15,000 of the remaining balance. Naturally, the customer is responsible for late payments and vehicle damage. Excess mileage, wear and tear, and other restrictions and fees may apply.
Eligible vehicles are limited to the 2019 through 2021 model years and must be purchased through a participating Ford dealer this summer (between June 26 and September 30).
The consumer must apply and be approve for state unemployment benefits and notify the Claims Administrator within thirty days of qualified involuntary job loss. A qualified job requires 30+ hours a week with a single employer for at least 12 weeks within the 17 consecutive weeks preceding the qualifying event (or 12-months for self-employed bankruptcy).
The program is only for vehicles intended for personal use and is unavailable in Oregon or New York.
Target Customers
While the offer has many restrictions, it is reassuring for working-class consumers looking to purchase or lease entry-level vehicles, whose value loss may be less than $15,000 within a year.
Alternatively, these consumers may be better served keeping their old cars or purchase used cars.
Related Products
Launch Comparison
Clear List
Comments