Bentley Finishes Production of the Iconic 6.75-Litre L-Series V8 after 61 Years of Continuous Production
Bentley Motors
Published on 03 Jun 2020
Last edited on 23 Jan 2021
Written by Dr Jiulin Teng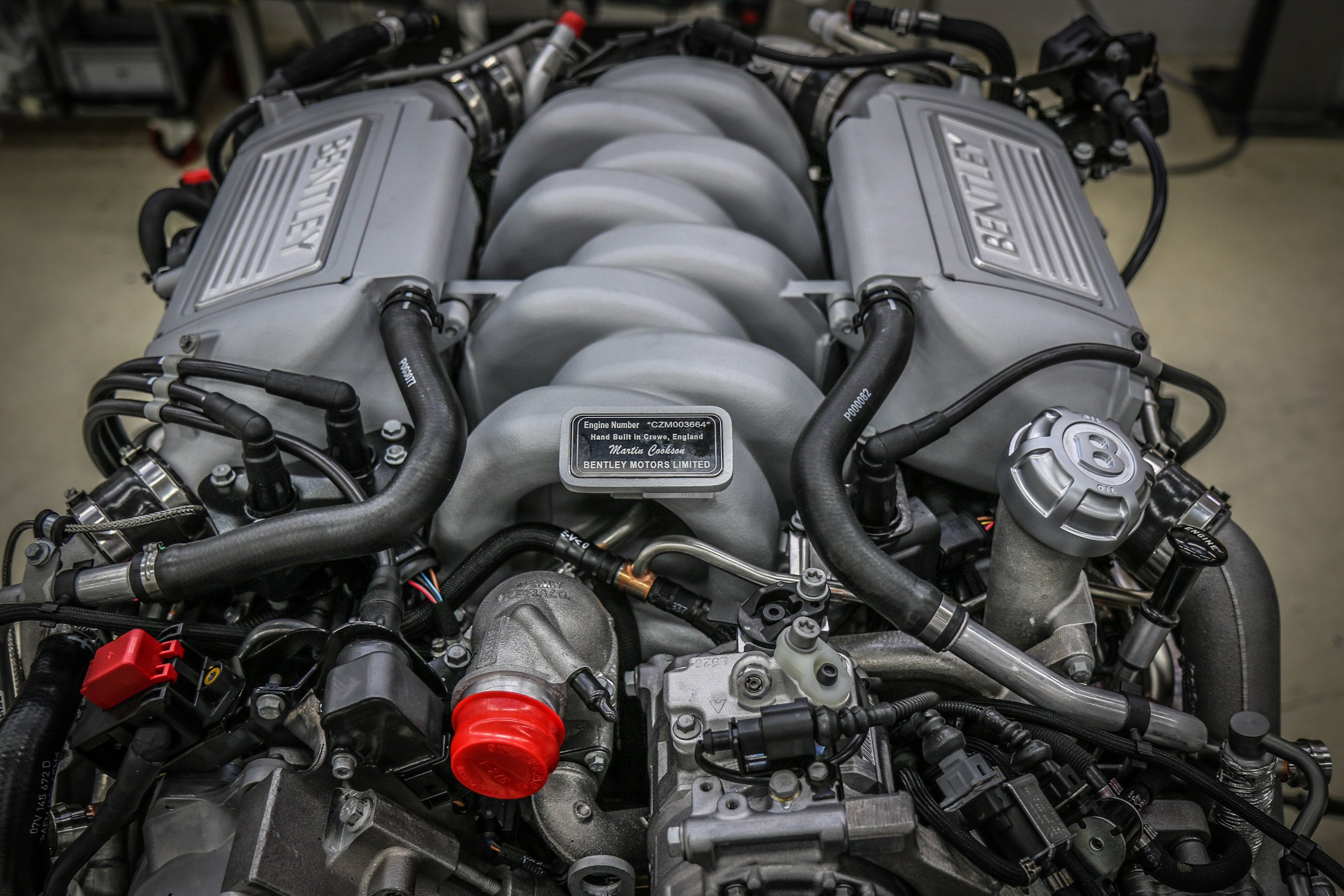 Bentley has completed the final example of the iconic 6¾-litre V8 engine in Crewe. The L-Series V8 engine holds the record of the longest serving V8 in continuous production. The final example was assembled in Crewe, England by a group of seven Bentley engineers on 1 June 2020
History of Bentley V8s
The development of the first Bentley V8 began soon after the company moved to its current location in Crewe. In the early 1950s, Jack Phillips, Senior Engine Designer, was tasked with planning for a replacement for the six-cylinder engine of the time. Bentley wanted an engine at least 50% more powerful that could fit into the same space under the hood with no increase in weight—making the V8 configuration an obvious choice. The engine ran just 18 months after the start of the design process.
The resulting 6.2-litre V8 was 30 lbs lighter than the I6 that it replaced. It debuted with the Bentley S2 in 1959, producing an "adequate" 180 bhp. In 1971, the displacement was increased to 6.75 or 6¾-litres by increasing the bore from 3.6 to 3.9 inches.
During continuous production, the L-Series V8 was continually updated: In 1980, a collapsible water pump was employed, shortening the engine by four inches. The launch of the original Mulsanne Turbo, which required the fitment of a single large turbocharger, required significant charges. It was the first forced-induction Bentley since the Blower Bentley of the 1920s. The design evolved to a twin-turbo setup with fuel injection and electronic control during production.
For the launch of the new Mulsanne in 2010, the V8 underwent a major update that included a new crankshaft, new pistons, new connecting rods, and a new cylinder head that supports variable valve timing and cylinder deactivation. The torque of the 6¾-litre V8 peaked at 1100 Nm, at a time the highest in the world. Nevertheless, it produced 99% fewer harmful emissions than its forebear.
Over 61 years, exactly 36,000 L-Series V8s have been crafted by hand in the engine workshops of Bentley's Crewe headquarters. In the final days, it still took 15 hours to build, and key internal components are chosen from a matching, balanced set. As it has been for decades, the finished example is topped with a plate denoting the engine specialist who signed off on the tested example.
The final example will power the 30th and last specially-commissioned Mulsanne 6.75 Edition by Mulliner.
Bentley Going Forward
As predicted in
our previous article
, Bentleys going forward will be powered by Volkswagen W12, V8, and V6 Hybrid drivetrains. The latter marks the start of Bentley's journey to electrification, first found in Bentayga Hybrid. The newly-launched Flying Spur will receive a hybrid powertrain by 2023.
Article Gallery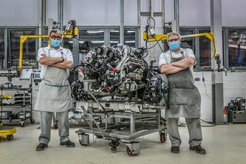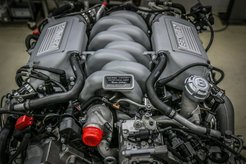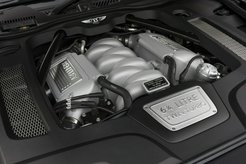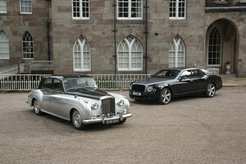 Related Products
Launch Comparison
Clear List
Comments