Sony E-Mount Full-Frame Mirrorless Cameras: In 2020, What Makes Them Special Compared to Offerings from Competitors?
Sony
Published on 24 May 2020
Last edited on 23 Jan 2021
Written by Dr Jiulin Teng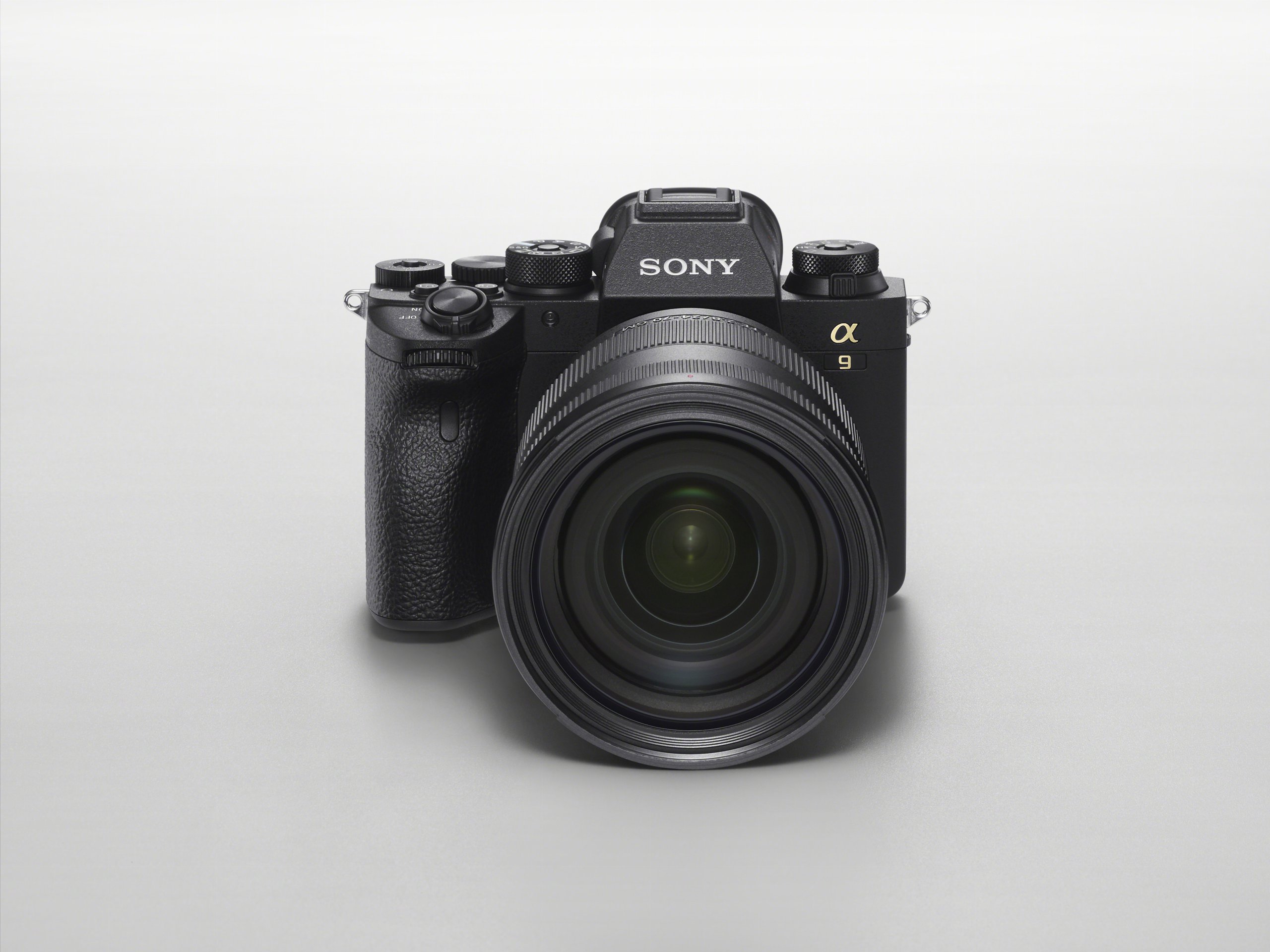 Sony was the first to introduce full-frame mirrorless cameras to the market with its A7 (alpha 7, ILCE-7) and A7R (ILCE-7R). Doubted at first by some industry experts, they and their successors became favorites among photography enthusiasts and professionals alike. Perhaps the most important game changers were the A7R II, A7S II, A9, and A7 III.
In recent years, however, competitors have caught up, and the digital mirrorless interchangeable lens camera market has undergone convergence. Some technical advantages that Sony once had exclusive access to are now shared by everyone. In 2020, what still makes Sony Alpha special when compared to offerings from competitors? Let's find out in this guide.
Sensor
Sony is the world's dominant CMOS sensor maker. It has arguably the most advanced the sensor technology. Fujifilm's X-Trans sensors and sensors in Nikon's entire lineup are made by Sony. Whilst Sony Electronics is a separate business unit from semiconductor manufacturing, the close ties ensure that Sony MILCs have access to the most advanced sensor technologies.
Resolution
Currently, Sony A7R IV (ILCE-7R4) delivers the highest resolution in the world among full-frame cameras at 61 megapixels. While increasing the pixel count, the A7R IV retains the same dynamic range of its predecessor, the A7R III, which had 42 megapixels. Tests conducted by independent labs have shown that A7R IV compares to or exceeds full-frame sensors from competitors with considerably lower resolution in terms of sensitivity, dynamic range, and color accuracy.
Readout speed
An advantage shared by mirrorless cameras is the ability to shoot silently with the electronic viewfinder (EVF). However, traditional digital sensors have relatively low readout speeds. Why is this a problem?
Each pixel can be thought of as a bucket, and light fills that bucket until it's full, at which point it overflows. When the electronic shutter is used, the camera empties the bucket, and it starts to collect information. Because no mechanical shutter is there to block light, the exposure cannot be stopped. Exposure timing must be the exact interval between when the bucket is emptied and when the camera read out the level of the bucket (readout).
This means the top of the sensor (the bottom of an image) must start the exposure and finish the exposure earlier than the bottom of the sensor (the top of an image). Effectively the shutter rate is low. This causes a distortion called rolling shutter. You can notice this, for example, when recording on your smartphone the trees outside the window on a moving train.
When shooting under artificial lighting that flickers, for example when PWM (pulse-width modulation) is used, low shutter rate can also cause banding problems: Essentially, the lighting may have pulsed numerous times during the exposure, and different parts of the sensor have been exposed to different lighting conditions.
The mechanical shutter is much less susceptible to these effects because it has relatively high shutter rate (usually up to 1/250 s).
Sony A9 and more recently A9 II features stacked sensors with ultra-fast readout speeds (around 1/150 s). Competitors so far are unable to match this readout speed. In comparison, traditional digital sensors have readout speeds up to 1/10 s. Advanced ones can reach 1/20 s.
Dynamic range & sensitivity
Dynamic range and sensitivity are key attributes of a digital image sensor. The first measures the ratio between the maximum output signal level and the noise floor at minimum signal amplification. Sensitivity measures the change in signal output when input changes.
Independent tests have shown that Sony sensors continue to deliver the highest dynamic range and sensitivity among full-frame CMOS sensors.
Lens
Interchangeable lens cameras are so loved by enthusiasts and professionals alike for their namesake ability to change lenses easily. The selection of lenses is vital for the success of a camera system. Sony has a couple of unique advantages here.
Selection
Unlike its competitors, Sony shares details of its camera mount with third-party lens manufacturers. As a result, all major third-party lens makers have till now introduced lenses for Sony FE. For example, Zeiss has the Loxia line of manual focus lenses as well as the Batis line of autofocus lenses, the first and so far only autofocus lenses the storied German marque has made. Sigma has a broad range of prime and zoom lenses for Sony FE, including several that are specifically designed for mirrorless cameras and can only be used on Sony E-mount and Leica L-mount. Tamron and Samyang have numerous affordable lenses that deliver exceptional price-performance ratio.
At the same time, Sony has greatly expanded its lens lineup since the introduction of the original A7 and A7R. From 12 mm to 600 mm, there are scores of high quality lenses by Sony (albeit expensive at times at full retail) to choose from.
Autofocus
Sony was the first to use linear focusing motors in its full-frame lenses. These linear motors are much more compact than traditional ultrasonic motors and do not require gears; they also deliver exceptional speed and accelerate instantaneously. Additionally, they are virtually noise-free.
For its recent large-aperture, long focal-length lenses, Sony has introduced dual linear focusing groups, whereby two groups of lens elements, each driven by one or a set of linear motors, move independently for fast focusing. These lenses can achieve critical focus faster than any other autofocusing lens on the market today.
Camera Body
Some love Sony's camera bodies, and some hate them. These bodies enjoy some technical advantages over the competitors' offerings, and they share some common features that remain unique on the market.
Autofocus & subject tracking
Thanks to Sony's deep expertise in sensor development, it has kept the lead in on-sensor phase-detection autofocus. Combined with ultra-fast image processors, Sony full-frame mirrorless cameras continue to deliver the fastest and the most accurate autofocus in class. Nonetheless, we should note that competitors, in particular Canon, are catching up fast.
Similarly, Sony has been the leader in eye autofocus (Eye AF), subject tracking, and animal-detection autofocus functionalities. In 2020, it remains the leader on these fronts, even though the gaps have narrowed in the last years.
Compact design
While many have opined their dislike for the compactness of Sony's mirrorless cameras, equally many love them for the same reason. As of 2020, Sony FE cameras (A7III, A7R4, and A9II) remain the smallest full-frame MILCs in the world. They are also among the lightest.
Further, many lenses designed for Sony FE, by both Sony and third-party lens manufacturers, have taken weight and size into consideration.
Article Gallery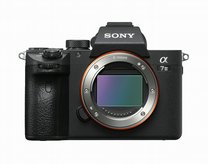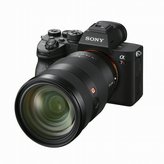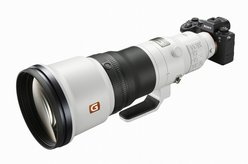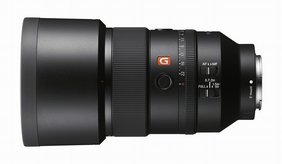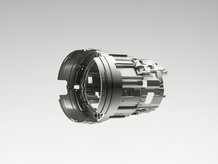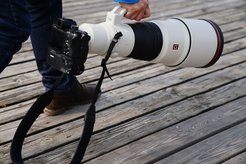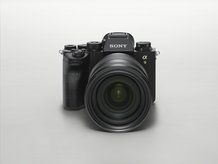 Related Products
Launch Comparison
Clear List
Comments