Understanding Razer's Focus+ 20,000 DPI Intelligent Optical Sensor for Premium Gaming Mice: Precise, Fast, and Intelligent
Razer
Published on 22 May 2020
Last edited on 29 Jan 2021
Written by Dr Jiulin Teng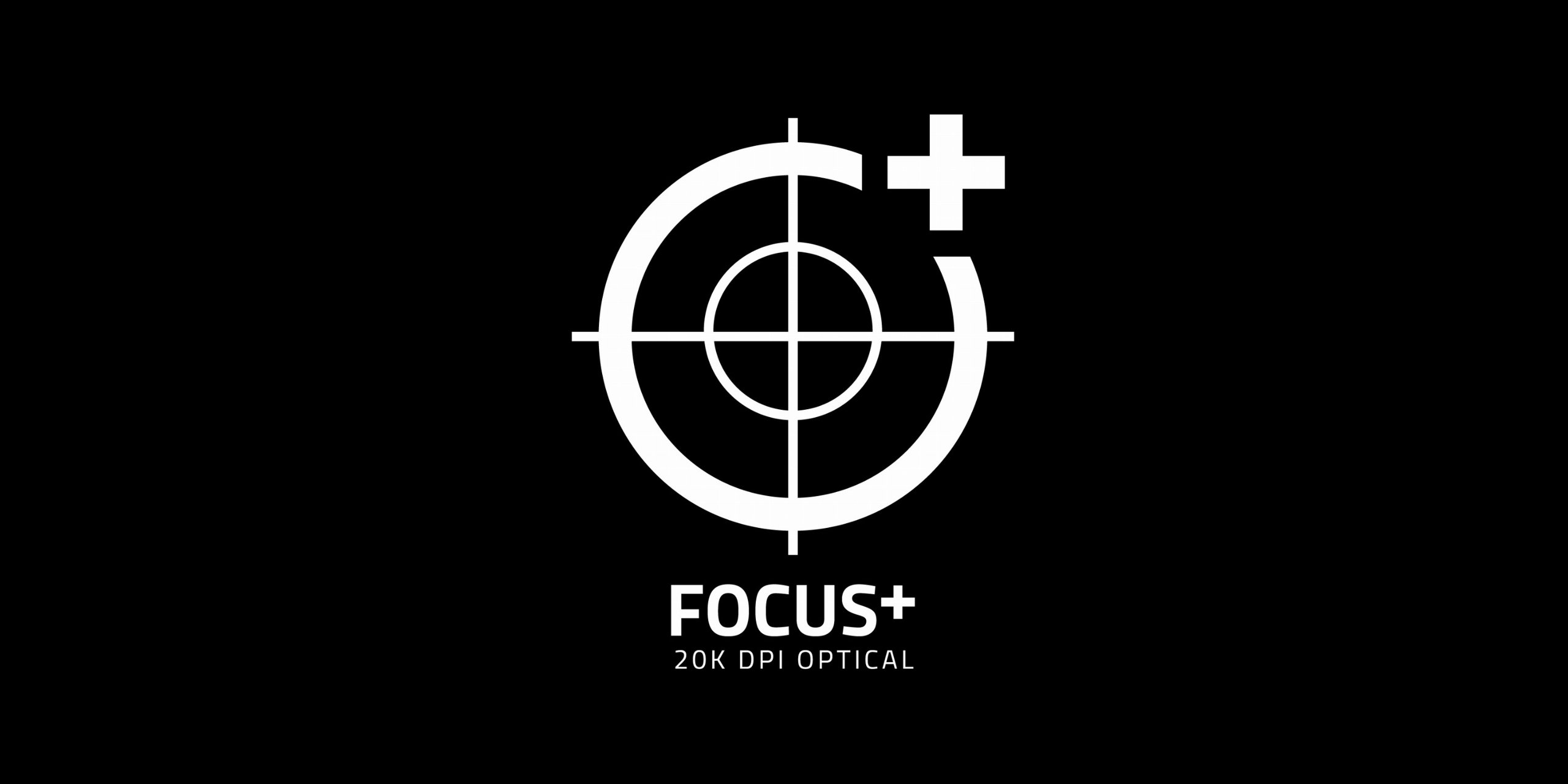 Razer has introduced the new Focus+ Optical Sensor to its latest gaming mouse lineup. This sensor promises higher precision, lightening speed, and intelligent tracking. Let's find out specifically what makes it special and how it could improve user experience as a high-performance mouse.
Smart Tracking & Asymmetric Cut-Off
Older sensors need to be calibrated each time they are used on a new surface for optimal precision. Otherwise, the lift-off distance, the distance at which the mouse stops tracking when picked up, will be inconsistent.
The new Razer Focus+ sensor features Smart Tracking that automatically calibrates itself across different mouse surfaces, ensuring consistent precision.
It also sports Asymmetric Cut-Off, which allows the user to set the mouse's landing distance, which is the distance at which the mouse resumes tracking again.
Motion Sync
With traditional sensors, the rate at which the computer accepts signal from the mouse does not align perfectly with the rate at which the mouse sends signal out. With Motion Sync, the mouse syncs its signals at the exact intervals at which the computer extracts information. This intelligent function ensures higher responsiveness by the Razer Focus+ Optical Sensor.
20000 DPI + 650 IPS
The Focus+ Sensor features native sensitivity at 20,000 DPI (dots per inch) and maximum speed of 650 IPS (inches per second). These industry-leading specifications allows mice powered by the Focus+ Optical Sensor to be exceptionally fast and precise.
Razer HyperSpeed Wireless Technology
While Razer DeathAdder V2, Basilisk V2, Basilisk Ultimate, and Viper Ultimate all sport the Focus+ Optical Sensor, the latter two wireless mice also feature Razer's HyperSpeed wireless technology.
HyperSpeed optimizes data protocol and employs ultra-fast radio frequency to reduce the time it takes to send data between the mouse and the computer: While the industry best used to have latency of 270 microseconds (0.27 millisecond), Razer HyperSpeed manages to reduce latency to below 195 microseconds. The same optimizations also increase the mouse's efficiency, improving battery life by 25%.
Razer HyperSpeed wireless technology also incorporates Razer's new Adaptive Frequency Technology. This technology scans available channels every millisecond for interference and can make adjustments to ensure optimal connection without lag or stutter.
Article Gallery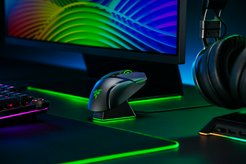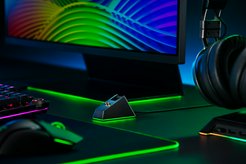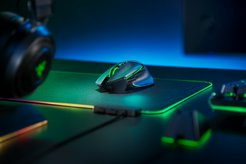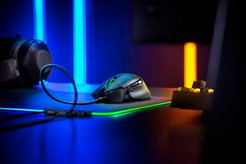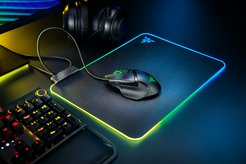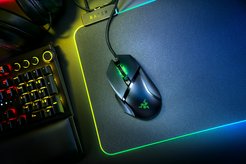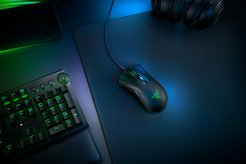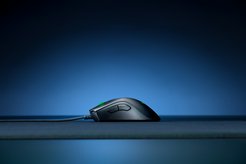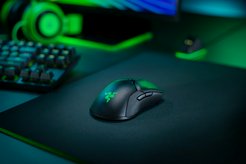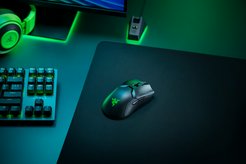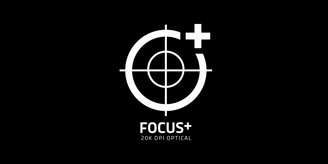 Related Products
Launch Comparison
Clear List
Comments