Understanding Fujifilm's New X-Mount Mirrorless Camera Lineup: X-H1 vs X-T4 vs X-T30 vs X-T200 vs X-Pro3 — Which Is For You?
Fujifilm
Published on 14 May 2020
Last edited on 28 Jan 2021
Written by Dr Jiulin Teng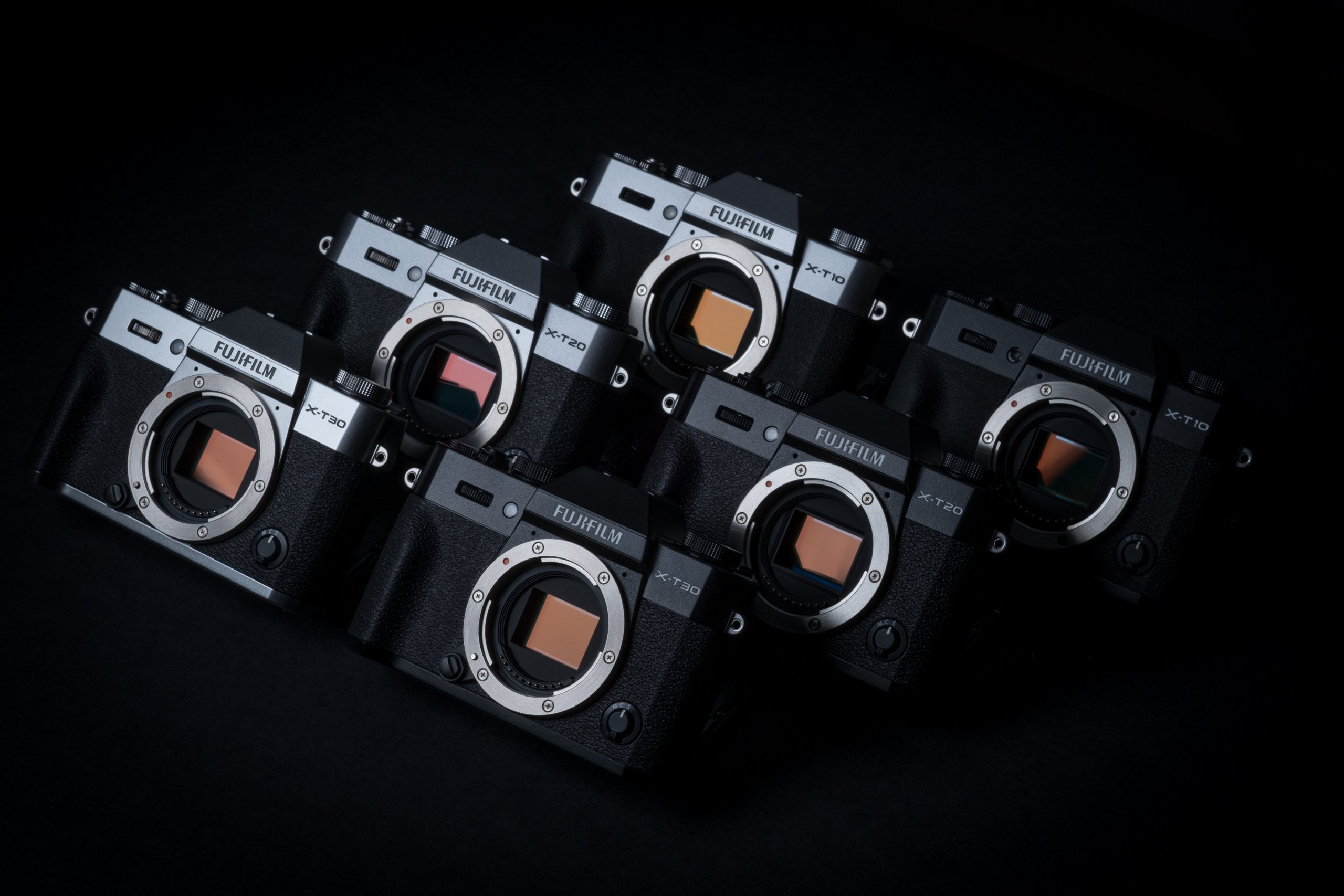 Fujifilm has not been shy in releasing new X-mount digital mirrorless interchangeable cameras in recent years. Understandably, some confusion has arisen as to what separates these ostensibly similar models—after all, they all share the same sensor size (APS-C) with roughly the same number of effective pixels (24.2MP or 26.1MP) and are encased in Fujifilm's iconic body. Let us quickly go through Fujifilm's current X-mount lineup and see what separates one from another.
Look & Feel (Ergonomics)
At a glance, they can hardly be mistaken for cameras from another manufacturer, but to trained eyes there are a handful of differences that impact no only the look (which may be subjective) but also the user interface (which, though again subjective, can profoundly impact usability).
Viewfinder & LCD
The X-Pro3 is unique in being a rangefinder camera that also has an electronic viewfinder—or rather, a hybrid viewfinder: The photographer has access to both a 0.5" 3.69 millions dots OLED viewfinder (4:3) and a reverse Galilean optical viewfinder with electronic bright frame display. Currently, it is the only digital camera in the industry that offers this flexibility.
In contrast, other models in the X-mount system are limited to EVF-only. In its current lineup, Fujifilm offers two different OLED electronic viewfinders: one that measures 0.5" with 3.69 millions dots on higher end models (X-H1, X-T4, and X-Pro3), and one at 0.39" with 2.36 million dots on lower end models (X-T30 and X-T200).
Beside the viewfinder(s), each camera also has an LCD touchscreen. On the entry-level X-T200, it measures 3.5" with 2.76 million dots, the largest in the X-mount system. Other models have a 3" LCD display with either 1.04 or 1.62 million dots. Apparently, Fujifilm expects photographers who wish to jump from shooting with smartphones would be more likely to purchase the entry-level X-T200 as opposed to more advanced models, and that they are more likely to be shooting with the LCD screen.
The professional X-H1 and X-Pro3 cameras also feature an additional monochrome display, on the top panel for the X-H1 and on the flip side of the LCD display for the X-Pro3.
Dials
The standard X-T200, X-T30, and X-T4 all have three top dials: mode dial on the left of the viewfinder bump, shutter speed and exposure compensation on the right. However the mode and shutter speed dials are lockable only on the X-T4.
On the X-H1, the exposure compensation dial is removed to make room for the monochrome status sub display. Its functionality is replaced by a combo button next to the shutter release. On the X-Pro3, the mode dial is removed.
Grip & Battery
Fujifilm X-mount cameras are known for their small grips. On the X-T200 and X-T30, they sit practically flush with the lens mount. When a compact lens is mounted, this makes hiking with the camera hanging around the neck (like most tourists do) more enjoyable.
On higher-end models where the photographer may be holding the camera for prolonged periods of time, perhaps with a professional-grade lens mounted, Fujifilm thoughtfully added larger grips. On the professional model, X-H1, this is more pronounced (the X-H1 is essentially one size larger than Sony's full-frame cameras!).
With the exception of X-T4, these cameras use NP-W126S lithium-ion batteries, which are rather mundane. On the newest of the bunch, the X-T4, a larger NP-W235 is introduced, virtually doubling the battery life of the X-T4.
Features
Despite sharing the same sensor size, different X-mount cameras indeed have different levels of capabilities for both photography and videography.
Image Sensor
On the entry-level X-T200, a more basic CMOS sensor is used, and the base ISO is 200. On the X-H1, Fujifilm's X-Trans III is used, while newer models (X-T30, X-T4, & X-Pro3) share the latest X-Trans 4 image sensor. X-Trans III has base ISO of 200, while X-Trans 4 lowers it to 160, further improving image quality.
Unlike traditional CMOS sensors that share a conventional Bayer filter array, X-Trans sensors have a 6-by-6 pattern of photosites. This leads to more randomized pattern of RGB photosites, minimizing the moiré effect without the need of a low-pass filter (which reduces image resolution). Moreover, conventional Bayer sensors can produce false colors as half the horizontal and vertical lines do not have R or B photosites. X-Trans does not suffer from such artefacts. To truly enjoy the advantages of the Fuji system, therefore, X-T30 would be the real entry point.
Image Stabilization
While many professional-grade Fujifilm X-mount lenses have image stabilization, the camera bodies are not traditionally optically stabilized. X-H1 brought in-body image stabilization (IBIS) to the X-system, boasting up to 5.5 stops of compensation along 5 axes. The new X-T4 takes IBIS to a new level with up to 6.5 stops of compensation. It also features digital image stabilization in movie mode. The X-T4 is therefore the best option for handheld photography and videography.
Shutter & Video
The latest higher-end models that employ the X-Trans 4 sensor (X-T30, X-T4, X-Pro3) offer the ability to shoot silently at up to 30 fps, though a 1.25x crop is applied. Without crop, they manage 20 fps with electronic shutter. Using mechanical shutter, their drive speed is (considerably) lower: 8 fps for X-T30, 11 fps for X-Pro3, and 15 fps for X-T4. The older X-H1 tops out at 14 fps with e-shutter and 11 fps with the physical one. X-T200 is the slowest at 8 fps in continuous high.
The electronic shutters in all models can reach up to 1/32000 s. The mechanical shutters in higher-end X-T4, X-Pro3, and X-H1 can reach 1/8000 s, while the others stop at half that, 1/4000 s. The maximum flash sync speed is 1/250 s for the same higher-end models; it tops out at 1/180 s for the others.
All models support 4K 30p, while X-T4 also records 4K 60p.
Which One is For You?
To consumers who wish to upgrade from smartphones but are used to shooting with the LCD screen, the X-T200 is a compelling choice. At under $700, it has much of the look & feel of iconic Fujifilm cameras and is sure to produce better images than smartphones.
To truly enjoy the benefits of the X-mount system, however, photographers need to start at X-T30, where X-Trans CMOS sensor is featured. It purports to produce similar results of larger, full-frame cameras with a more compact, lightweight package.
The X-T4 is ideal for professionals and enthusiasts who demand higher drive speeds, improved handhold-ability, and richer video features.
For enthusiasts who would like the rangefinder experience, the X-Pro3 is another excellent choice.
Article Gallery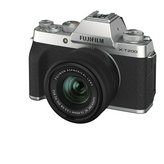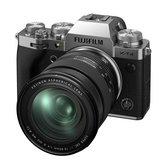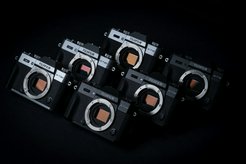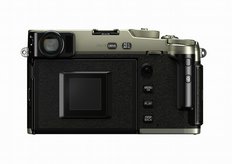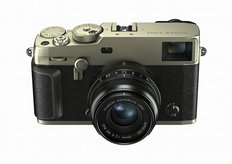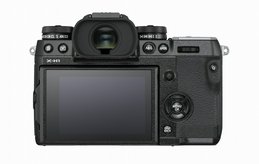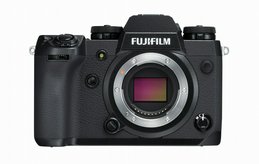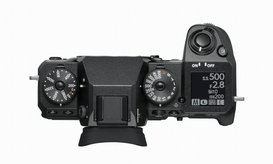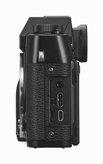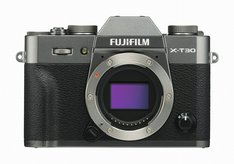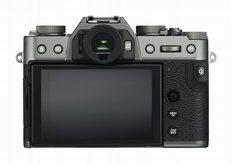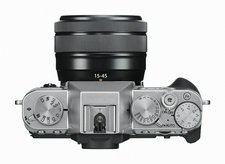 Related Products
Launch Comparison
Clear List
Comments