Land Rover Defender (L663)
MSRP 35000 GBP
Neoscore

75

%
Product Gallery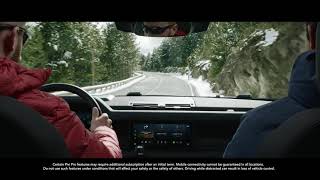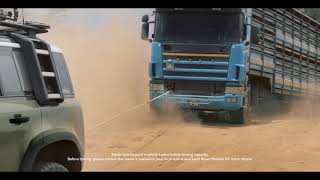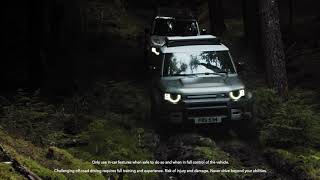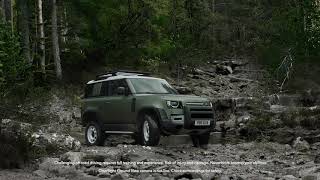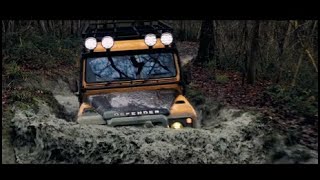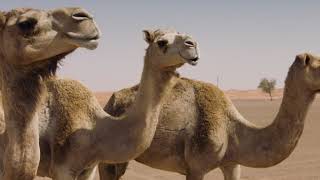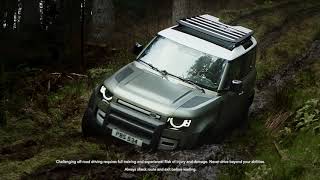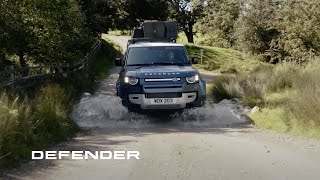 X
Product Description
The L663 Land Rover Defender is a completely redesigned offroad SUV that carries on the legend of the original L316 model that has been in continuous production since 1983. It opts for an aluminum unibody frame rather than the body-on-frame design of its predecessor, reflecting the change in role that modern SUVs need to adopt.
True to its heritage, the new Defender is available in two sizes, the 3-door Defender 90 and the 5-door Defender 110. Both come standard with 4-wheel drive.
Land Rover has ensured that the Defender remains their most offroad-worthy vehicle. This starts with the 2-speed transfer case with low range gears in a true 4x4 drivetrain layout. The L663 Defender's suspension afford the vehicle more suspension travel than traditional multi-link setup; on the Defender 110, air suspension is standard, while the Defender 90 can be optioned with coil springs.
The L663 Defender is available with a wide range of engine options, including a V8 supercharged V8 found in Jaguar F-Type and Range Rover as well as a plug-in hybrid, though the option transmission available is an 8-speed sourced from ZF.
Find Related Products (incl. referral links)
Specifications
Construction
Approach / Departure / Breakover Angles
Defender 11030.1 / 37.7 / 22 deg
Defender 9030.1 / 37.6 / 24.2 deg (air); 31 / 37.9 / 25 deg (coil)
Body Style
Mid-size SUV
Chassis Type
Unibody
Platform
D7x
Suspension | Front
Short- and long-arms
Suspension | Rear
Integral link
Dimensions
Size | Height
Defender 1101967 mm
Defender 901974 mm
Size | Length
Defender 1105018 mm
Defender 904583 mm
Size | Width
Defender 1102008 mm
Defender 902008 mm
Weight
2140 - 2418 kg
Wheelbase
Defender 1103022 mm
Defender 902587 mm
Performance
0-100 Km/h
V8, Defender 1105.4 sec
V8, Defender 905.2 sec
0-60 Mph
V8, Defender 1105.1 sec
V8, Defender 904.9 sec
Fuel Economy
7.5 - 9.9 L/100km
Offroad
Max Water Fording, Air, Defender 110900 mm
Max Water Fording, Coil850 mm
Top Speed
V8240 km/h / 149 mph
Towing Capacity
3500 kg
Turning Circle
Defender 11012.84 m
Defender 9011.3 m
Powertrain
Drivetrain Layout
4WD
Engine | Displacement
I42.0 L
I63.0 L
V85.0 L
Engine | Power
D4H 200 PS2.0L 200hp @ 4000
D4H 240 PS2.0L 240hp @ 4000
P42.0L 300hp @ 5500
P63.0L 400hp @ 5500
V8525 PS
Engine | Torque
D4H 200 PS430Nm @ 1400
D4H 240 PS430Nm @ 1400
P4400Nm @ 1500-4000
P6550Nm @ 2000-5000
V8625 Nm
Engine | Type
I4 petrol or diesel, I6 petrol
V8Supercharged DOHV V8 petrol
Fuel Capacity
Diesel83.5 L
Petrol88.5 L
Transfer Case
2-speed transfer case with low range
Transmission | Gears
8-speed
Transmission | Type
Automatic
Production
Availability
Defender 1102020-01
Defender 902020-02
Debut
2019 Frankfurt Motor Show
V82021-02-25
Made In
Slovakia
Related Articles
The new Land Rover Defender has been one of the biggest car launches of the past 12 months. It is a completely redesigned offroad SUV that carries on the legend...
Land Rover and Autohome have developed an easy-to-deploy roof tent for the New Defender that can be put up in seconds. Designed for two adults, the rugged ro...
Videos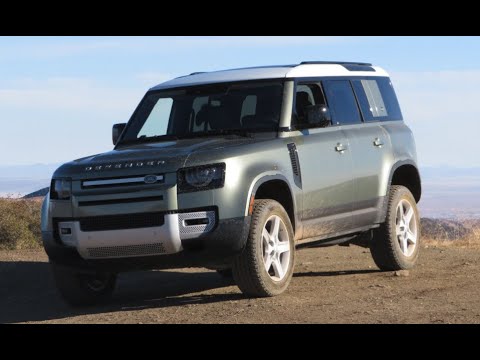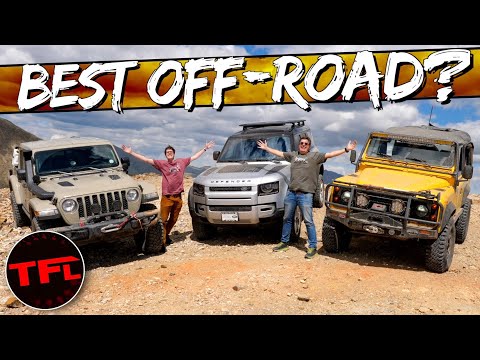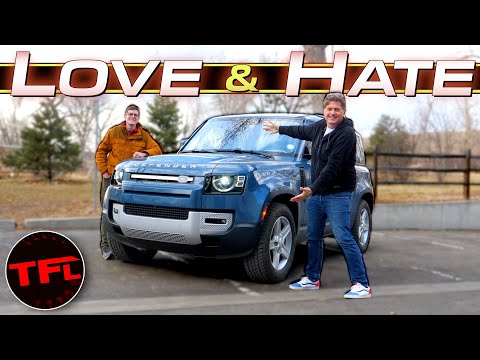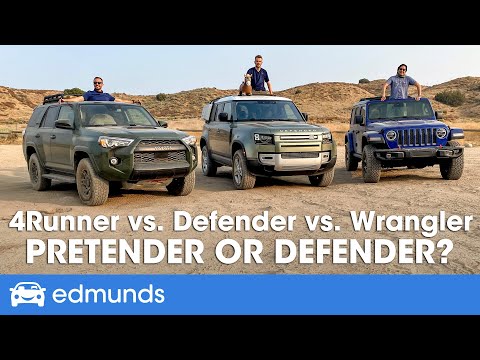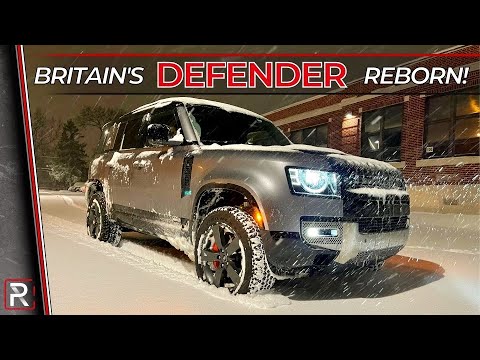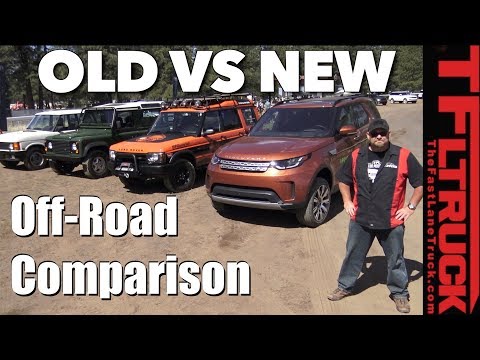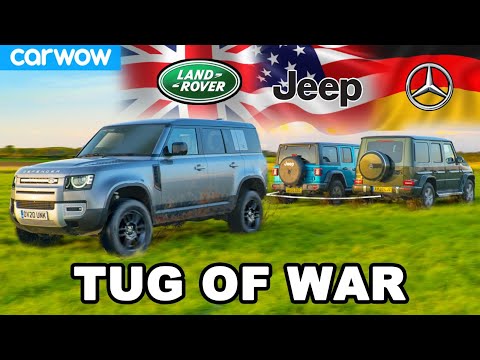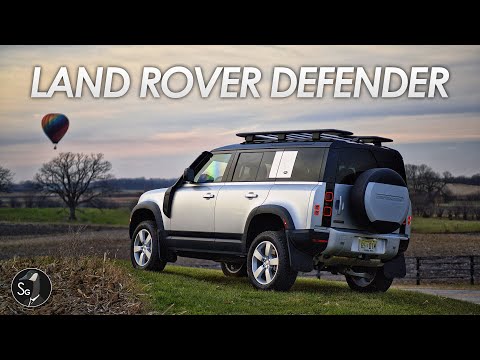 Related Products
The MSRP provided on this page may not apply to all regions equally. It is the launch price. For the current price, please refer to the Price Comparison section.
This page may contain affiliate links to third-party merchants such as Amazon, eBay, and Rakuten. When you make a purchase using the supplied links, we will receive a commission.
* Neoscore is our sentiment analyzer based on natural language processing (NLP). Scaled in the range of 0 to 100, Neoscore eliminates scoring biases from each publisher.
** Neoanalyzer is our summarizer based on NLP. It identifies key takeaways from third-party review.
*** Neosummarizer is based on NLP. It extracts summaries from third-party reviews.