Land Rover Introduces Autohome Rugged Roof Tent for the New L663 Defender 110
Land Rover
Published on 22 Jun 2020
Last edited on 23 Jan 2021
Written by Dr Jiulin Teng
Land Rover and Autohome have developed an easy-to-deploy roof tent for the New Defender that can be put up in seconds. Designed for two adults, the rugged roof comes with a full-size mattress, pillows, interior lighting, and a compact ladder
The Roof Tent
The new Defender has a maximum payload of 900kg and a static roofload of 300kg. The new rugged roof tent is developed with Autohome for the new Land Rover Defender 110 (five-door) SUV. Encased in a lightweight fiberglass shell, the tent is protected when not in use.
At deployment, it can be erected with one hand in seconds: It suffices to unclip the fastening at the rear and lift the shell slightly for the gas struts to prop up the tent automatically.
When erected, the tent measures 2.3m long, 1.3m wide, and 1.5m high. It retains at €3,081.96 excluding VAT. It works in conjunction with the official Land Rover Expedition Roof Rack and Roof Rails, which come fitted with the Adventure Pack.
Article Gallery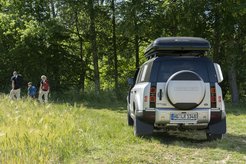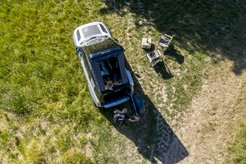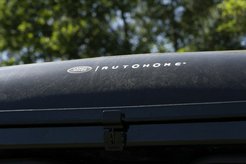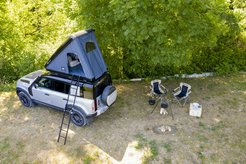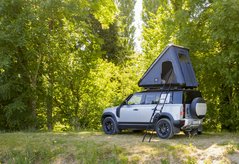 Related Products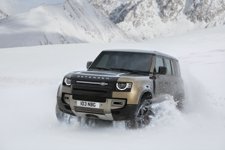 Land Rover Defender 110 (L663) SUV (2019)
86

% Neofiliac
74

% External
The L663 Land Rover Defender is a completely redesigned offroad SUV that carries on the legend of the original L316 model that has been in continuous production since 1983. It opts for an aluminum unibody frame rather than the body-on-frame design of i...
Launch Comparison
Clear List
Comments