AMD
Description
Advanced Micro Devices (AMD) is an American multinational semiconductor company known for developing central processing units (CPUs) and graphics processing units (GPUs) for business and consumer markets.
History
Founded in 1969 in California, AMD manufactured a number of circuit components and RAMs in its early years. Four years after Intel released its first microprocessor, the 4004, AMD reverse-engineered the Intel 8080, the Am9080. In 1976, AMD entered into a cross-licensing agreement with AMD.
In the early 1980s, AMD started licensing the x86 processors from Intel. Successive CPUs made under this agreement as well as AMD's proprietary chips led to continued growth in the following decades.
In 2006, AMD acquired the graphics processor manufacturer ATI Technologies and began to market its own GPUs.
Two years later, AMD span off its manufacturing operations into GlobalFoundries Inc. and shifted its attention solely to chip design.
Current Products
AMD currently markets primarily its CPUs (incl. Accelerated Processing Units, APUs, which are CPUs with integrated graphics) and GPUs.
The 4th-generation Zen 3 architecture powers AMD's Ryzen 5000-series CPUs. The Radeon RX 5000-series GPUs are based on AMD's RDNA architecture. Both are manufactured using 7nm process.
Scores
No review has been published yet.
Products
Launch Comparison
Clear List
Articles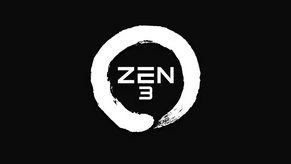 2021 Is the Year Laptops Embrace AMD
AMD Ryzen 5000-series CPUs, codename Cezanne, are widely adopted by major brands in their laptops: Why is AMD becoming popular? Which models have them?
Reviews
None found
Comments
More Innovators