Mark Levinson
Description
Mark Levinson is an American high-end audio equipment brand. Founded in 1972, it has been part of Harman International Industries since 1990. As of 2017, Harman is a subsidiary of Samsung Electronics.
Mark Levinson is best known for its amplifiers. Certain
Lexus
models have featured Mark Levinson branded sound systems since 2001.
Product History
In 1973, Mark Levinson introduced the LNP-2, a solid-state Low-Noise Preamplifier that delivered performance superior to tube preamplifiers. Its peak-reading VU meters could capture the first quarter of a 20kHz waveform and is today regarded as the cornerstone of ultrahigh-end audio equipment.
In 1977, the ML-2 monaural power amplifier was a huge success, becoming a reference amplifier by a number of leading loudspeaker manufacturers.
The No 20 monaural power amplifier from 1986 offers sound quality that closely resembled tube amplifiers than existing solid-state systems.
The No 28 preamplifier from 1990 adopted a balanced circuit design and an optical encode that ensured channel balance.
In 1999, Mark Levinson released the No 32, the company's first reference preamplifier.
The No 53 reference monaural power amplifier from 2008 was the first Class-D amplifier that could rival traditional Class-A amplifiers in sound quality (while delivering higher efficiency and more power).
Current Lineup
True to its high-end heritage, Mark Levinson has a small and exclusive product lineup that consists of amplifiers and players:
Dual-Monaural Preamplifier: No 523 (analog only), No 526 (analog + digital)
Power Amplifier: No 536 (monaural), No 534 (dual-monaural)
Integrated Amplifier: No 585.5 (fully-discrete), No 5802 (digital-only), No 5805 (analog + digital)
Player: No 515 (turntable), No 5105 (turntable), No 5101 (network player + SACD + DAC)
Scores
No review has been published yet.
Products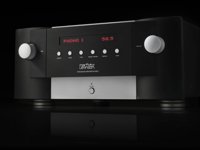 Mark Levinson No. 585.5 Fully Discrete Integrated Amplifier with Class A Pure Phono Stage
Mark Levinson No. 585.5 is a high-end class A/B integrated amplifier with a Pure Path Phono preamplifier. It is an upgrade to the No. 585 integrated amplifier by adding the Pure Phono capability and other new features while retaining the existing Preci...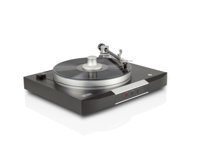 Mark Levinson No.5105 Turntable (MLNO5105)
Mark Levinson No. 5105 features a custom 10-inch tonearm, isolation-mounted 12V synchronous motor, solid brushed aluminium plinth, and 14lb solid aluminium platter that is backside coated with resonance damping material.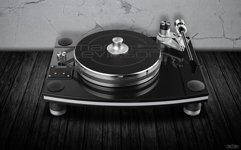 Mark Levinson No. 515 Turntable (MLNO515AM)
Mark Levinson No. 515 is a first-class analog source for the Pure Phono stage in No. 523 and No.526 preamplifiers. It features a highly dampened main chassis, a custom gimbal-mounted, 3D printed tonearm with integral headshell for improved tracking, an...
Launch Comparison
Clear List
Articles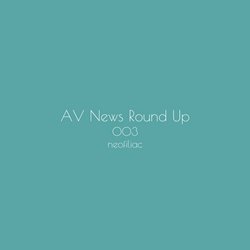 AV News Round Up, Issue 3
Issue 3 of Neofiliac's AV News Round Up: This time, we bring 3 updates from Mark Levinson, and Samsung.
Reviews
None found
Comments
More Innovators