Finer Interior, New Paints and Wheels, and a New Steering Wheel: The 2021 Bentley Flying Spur Takes up the Baton of Flagship
Bentley Motors
Published on 09 Jul 2020
Last edited on 23 Jan 2021
Written by Dr Jiulin Teng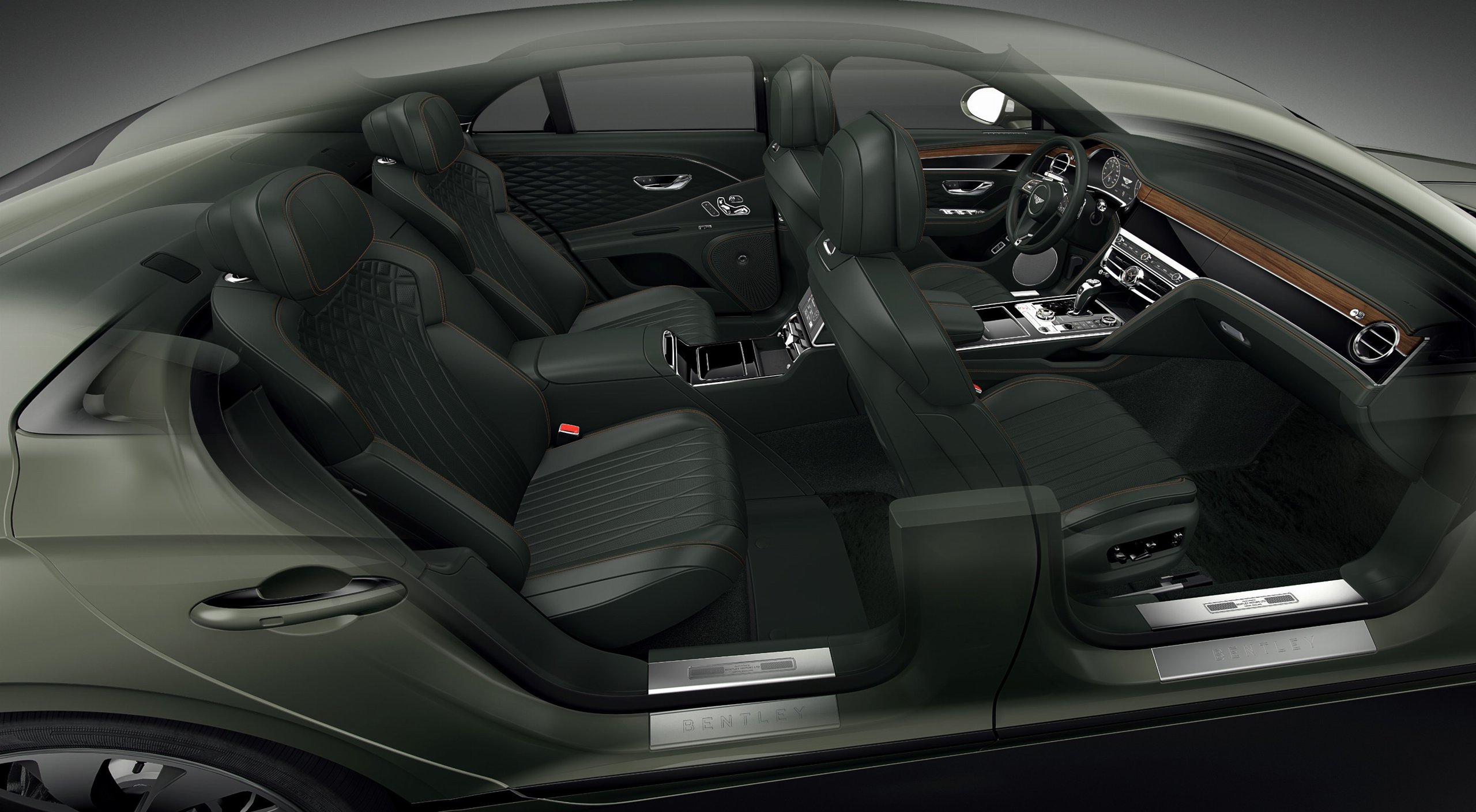 Interior Refinement
The Flying Spur can now be configured with a four-seat configuration, extending the front console to the whole length of the interior. The rear console includes a new housing for the 5-inch touchscreen remote, twin cup holders, and extra stowage.
In this configuration, the electrically-operated picnic tables mounted in the rear of the front seats can be deployed and retracted with push of a button. Covered on the outside by veneer, these tables are self-levelling and trimmed with leather, with a recess for a pen.
Hand cross stitch is also available in the 2021 Bentley Flying Spur. It takes a craftsman 18 hours to produce this highly-decorative interior with 11,100 stitches throughout the cabin.
Semi-aniline leather is another addition. The softer upholstery highlights the beautiful grains of the leather and is reserved for the four-seat interior cabin.
There are also two new interior finishes in lieu of wood veneers: high gloss carbon fiber and Côtes de Genève. The latter is inspired by the precision-machined dust-catching treatment used by the finest Swiss watches.
New Steering Wheel
Like the Continental GT, the Flying Spur receives the same steering wheel update. The new wheel includes capacitive sensors to help the vehicle warn the driver if their hands are off the wheel when the car's semi-autonomous driving mode is activated.
With this update, the steering wheel has a new color split. The vertical spoke now features a jewelled bezel at the base.
Exterior Design
Three new exterior paint options are introduced to Flying Spur, expanding the range to 62 colors. The three new colors, Viridian, Patina, and Snow Quartz, are the exact same introduced for the Continental GT last week, as the two share many design elements, technical features, and mechanical underpinnings.
Additionally, a bright chrome finish is now available for the radiator grille matrix. Bentley also gives the Flying Spur two new wheel designs in response to customer demand.
Article Gallery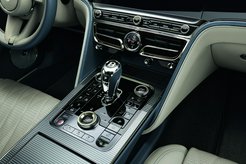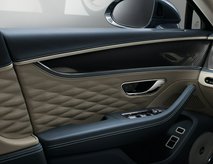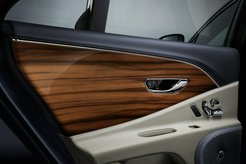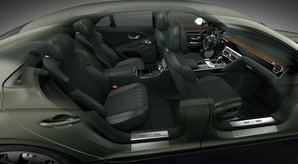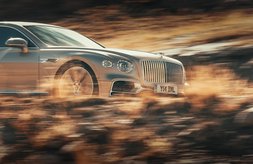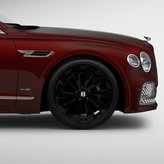 Related Products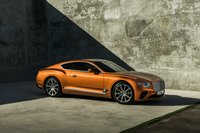 Bentley Continental GT 3 Coupe (2018)
90

% Neofiliac
85

% External
The Bentley Continental GT is the 3rd iteration of one of the world's most popular luxury GTs. Built on Volkswagen Group's MSB platform, its sporting capabilities and refinements have been vastly improved over the previous generation.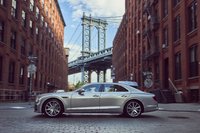 Bentley Flying Spur 3 Sedan (2019)
71

% Neofiliac
83

% External
Built on Volkswagen Group's MSB platform, the 3rd gen Flying Spur is decidedly more sporty and refined. It debuts with all-wheel steering and Dynamic Ride as well as a range of the latest luxury features and technologies that Bentley has to offer. ...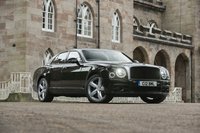 Bentley Mulsanne II facelift Sedan (2016-2020)
63

% Neofiliac
84

% External
Bentley Mulsanne II facelift is an ultra-luxury full-size sedan in production from 2016 to 2020. It is available with a twin-turbocharged V8 engine that displaces 6.75L.This venerable OHV V8 can trace its heritage to the 1960s. While its 14.6L/100km (1...
Launch Comparison
Clear List
Comments