Mercedes-Benz E-Class Coupe C238 & Cabriolet A238 (2020 Facelift)
Product Gallery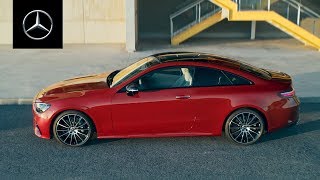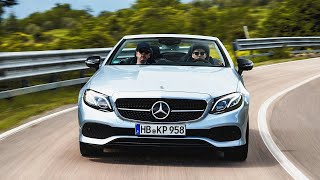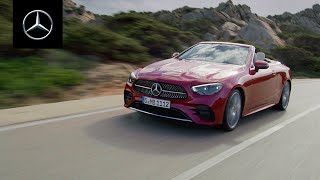 X
Specifications
Construction
Body Style
Coupe / Convertible
Suspension | Front
Four-link
Suspension | Rear
Five-link
Dimensions
Size | Height
Cabriolet1428 mm
Size | Length
Cabriolet4835 mm
Size | Width
Cabriolet1860 mm
Tire Size
E200, E300, E220d225/55 R17 Y
E450, E400d245/45 R18 Y
Track Width | Front
1605 mm
Track Width | Rear
1609 mm
Weight
E200 Cabriolet1830 kg
E200 Coupe1750 kg
Wheel Size
E200, E300, E220d17 inch
E450, E400d18 inch
Wheelbase
2873 mm
Performance
0-100 Km/h
E200 Cabriolet7.9 sec
E200 Coupe7.6 sec
E220d7.7 sec
E220d Coupe7.4 sec
E3006.6 sec
E300 Coupe6.4 sec
E400d5.4 sec
E400d Coupe5.3 sec
E4505.2 sec
E450 Coupe5.0 sec
E53 Cabriolet4.6 sec
E53 Coupe4.4 sec
Cargo Capacity
Cabriolet, diesel310-385 L
Cabriolet, petrol285-360 L
coupe540 L
Fuel Economy
E200 Cabriolet7.3-6.9 L/100km
E200 Coupe7.0-6.7 L/100km
E220d5.2-4.9 L/100km
E220d Coupe4.9-4.7 L/100km
E3007.4-7.0 L/100km
E300 Coupe7.2-6.7 L/100km
E400d6.7-6.3 L/100km
E400d Coupe6.5-6.2 L/100km
E4508.7-8.2 L/100km
E450 Coupe8.4-8.0 L/100km
E53 Cabriolet9.2-8.8 L/100km
E53 Coupe8.9-8.6 L/100km
Payload
Cabriolet510 kg
Coupe540 kg
Top Speed
E200 Cabriolet234 km/h
E200 Coupe, E220d Cabriolet237 km/h
others250 km/h
Turning Circle
AWD11.6 m
RWD11.4 m
Powertrain
Drivetrain Layout
E200, E300, E220dRWD or AWD
E450, E53, E400dAWD
Emission Standard
Euro 6d
Engine | Compression Ratio
diesel15.5
E450500 Nm @ 1600-4500 rpm
petrol10.5
Engine | Displacement
E200, E3001991 cc
E220d1950 cc
E400d2925 cc
E450, E532999 cc
Engine | Power
E200197 hp @ 5500-6100 rpm
E220d194 hp @ 3800 rpm
E300258 hp @ 5500-6100 rpm
E400d330 hp @ 3600-4200 rpm
E450367 hp @ 5500-6100 rpm
E53435 hp @ 6100 rpm
Engine | Torque
E200320 Nm @ 1650-4000 rpm
E220d400 Nm @ 1600-2800 rpm
E300370 Nm @ 1650-4000 rpm
E400d700 Nm @ 1200-3200 rpm
E53520 Nm @ 1800-5800 rpm
Engine | Type
E200, E300Inline 4
E220dInline 4, diesel
E400dInline 6, diesel
E450, E53Inline 6
Final Drive
3.07
Fuel Capacity
cabriolet, E200 coupe, E220d coupe50 L
E300 Coupe66 L
Transmission | Gears
9-speed
Transmission | Type
9G-TRONIC automatic
Parts Price Comparison (incl. referral links)
Product Description
The facelifted 5th-gen E-class C238 Coupe and A238 Cabriolet share design, mechanical, and technology updates with the
facelifted E-class W213 Sedan and S213 Wagon
. AWD is standard on the six-cylinder models, while RWD is standard with I4 variants. V8 (E63 AMG) found in the sedan & wagon is not available in the coupe or cabriolet.
Design-wise, all-LED headlamps now feature flatter housings, while the interior of the LED tail lights are revamped. Inside, the AMG models feature a new AMG Performance steering wheel that creates an even closer link between human and machine.
The facelifted 5h-gen E-class are electrified with integrated starter-generator. The DYNAMIC BODY CONTROL suspension with adjustable damping is available as optional equipment.
The updated infotainment system MBUX is standard on all vehicles. Thanks to artificial intelligence, MBUX recognises and understands nearly all sentences from the fields of infotainment and vehicle operation, even if they are expressed indirectly.
Review Scores
No review has been published yet.
Related Articles
None found
Videos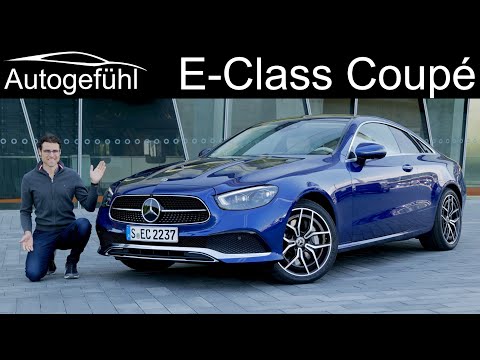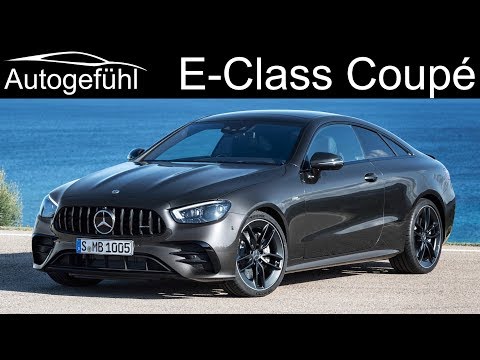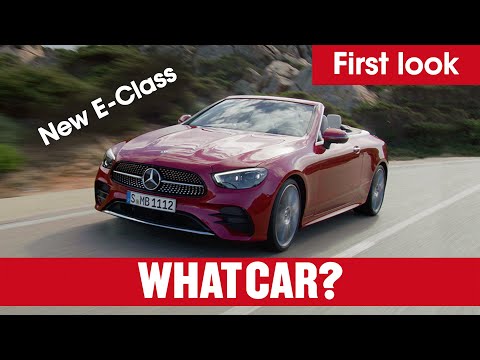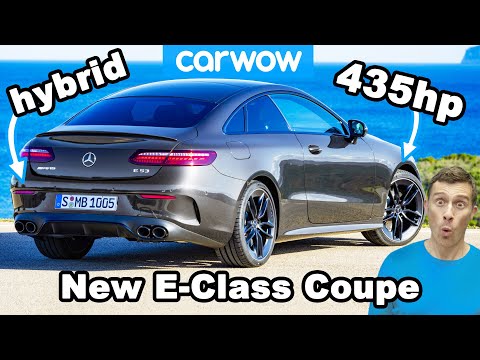 This page may contain affiliate links to third-party merchants such as Amazon, eBay, and Rakuten. When you make a purchase using the supplied links, we will receive a commission.
We strive to maximize the accuracy of the information provided on this page. However, no warranty on accraucy is implied: Manufacturers reserve the right to update their products without notice, and third-party merchants may update their listing prices during our data-update interval.