Sennheiser MOMENTUM True Wireless 2 Welcomes the Anniversary Edition in Celebrating Sennheiser's 75th Birthday
Sennheiser
Published on 31 Aug 2020
Last edited on 23 Jan 2021
Written by Dr Jiulin Teng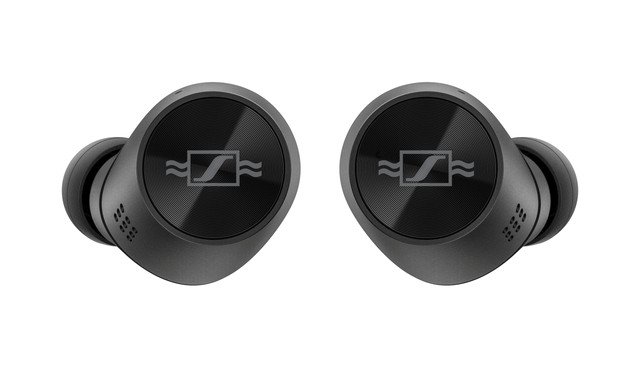 Prof. Dr. Fritz Sennheiser founded the company in a farmhouse near Hanover Germany 75 years ago. As a tribute to this heritage, Sennheiser is introducing the MOMENTUM True Wireless 2 Anniversary Edition. Coming in an exclusive all-black design, the Anniversary Edition bear the original logo of the iconic brand.
MOMENTUM True Wireless 2
Based on the MOMENTUM True Wireless 2, this limited edition of earbuds are designed for the discerning listener. Thanks to Sennheiser's 7mm dynamic drivers, they produce deep bass, natural midrange, and clear treble. The earbuds offer a 7-hour battery life, which can be extended to up to 28 hours by charging on the go using the case.
The built-in equalizer and Sennheiser's Smart Control App make it possible to tailor the audio experience to individual taste, while even noisy surroundings won't compromise the audio quality, thanks to Active Noise Cancellation which works alongside the excellent passive noise isolation. Additionally, the earbuds' Transparent Hearing feature allows the blending of ambient sound to offer a focused listening experience.
Naturally, voice assistants such as Google Assistant or Apple Siri are supported. For example, the Smart Pause feature that anticipates the listener's needs by pausing the audio when the earbuds are taken out and seamlessly resumes when replaced in the ear.
Awards & Reviews
The MOMENTUM True Wireless 2, introduced earlier this year, have already received accolades from third-party reviewers: UK's WhatHiFi has given them five stars in its review, commending their ease of use, comfort, and refined sound reproduction.
EISA has awarded the MOMENTUM True Wireless 2 its
2020-2021 Best In-Ear Headphones Award
, noting the balanced performance of their custom dynamic drivers, their new active noise cancellation technology, their comfort, and their long battery life.
CNET has rated these true wireless headphones a high 9.2 out of 10, above its direct competition from Apple and Sony. Again, they are praised for their sound quality and rich feature set.
Article Gallery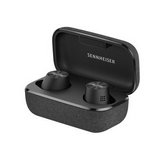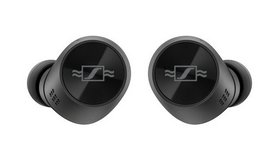 Related Products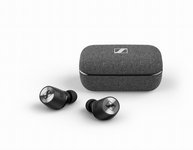 Sennheiser MOMENTUM True Wireless 2 Earphones
Sennheiser MOMENTUM True Wireless 2 are premium wireless earphones with active noise cancellation powered by the company's 7mm dynamic drivers. They create outstanding stereo sound with deep bass, natural mids and clear, detailed treble. The new Ac...
Launch Comparison
Clear List
Comments