Porsche Expands Vehicle Subscription and Rental Options with Single-Vehicle Subscription in the US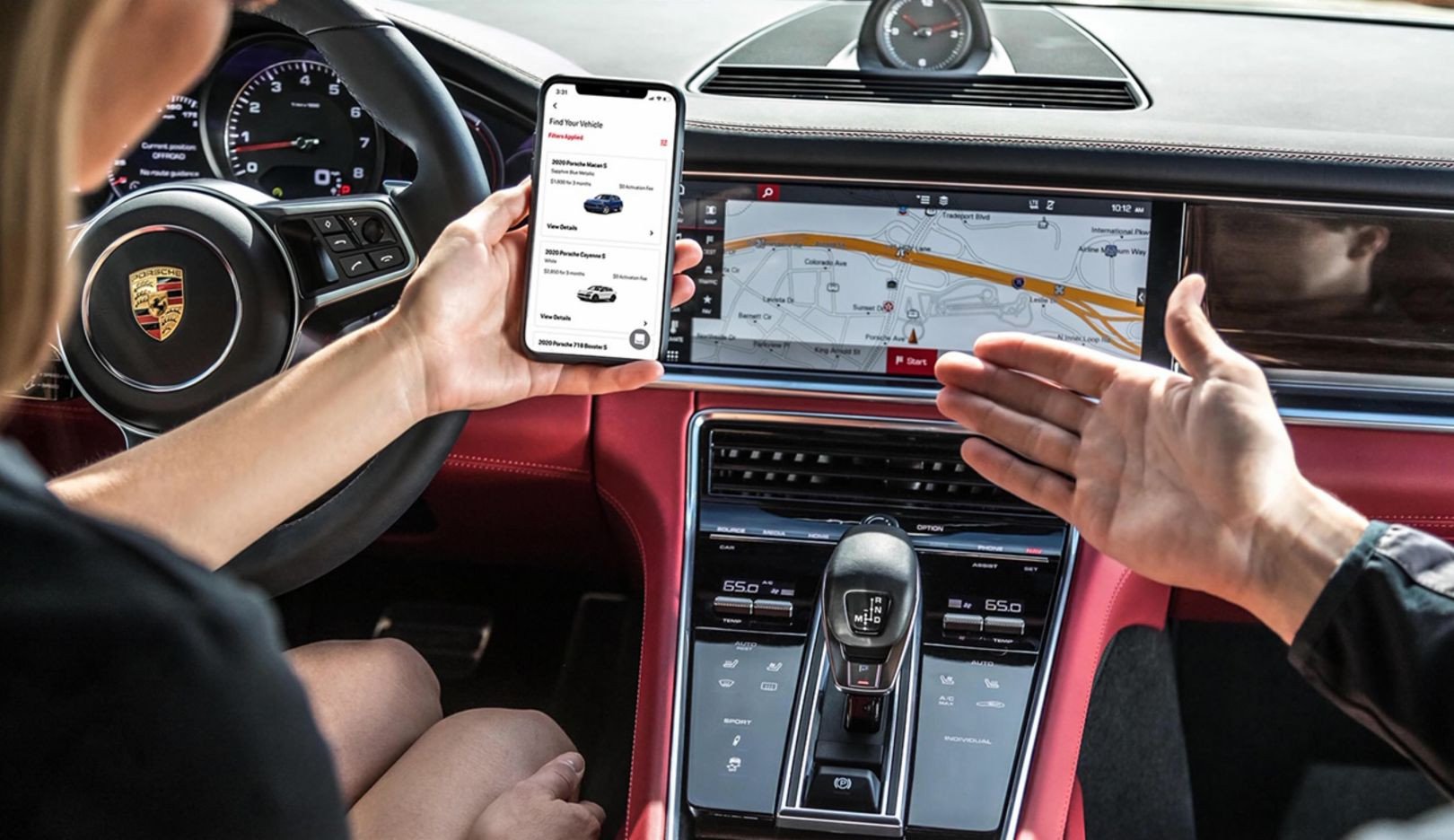 Porsche has been leading the Multi-Vehicle Subscription market in the US. Starting 25 September 2020, Porsche Cars North America is introducing a monthly Single-Vehicle Subscription program in Los Angeles, Atlanta, Phoenix, and San Diego.
Porsche Drive Single-Vehicle Subscription
The new Porsche Drive Single-Vehicle Subscription grants members access to a single Porsche model for one or three months. The launch of the new option coincides with the expansion of its existing Multi-Vehicle Subscription and Rental programs to Los Angeles.
Customers will be able to choose from a variety of current Porsche model variants for shorter-term vehicle access than a traditional lease. To sign up, individuals can download the Porsche Drive app available on Apple and Android devices to apply for membership.
Included in the cost is a total of 1500 miles per month.
Porsche Drive Multi-Vehicle Subscription
At the same time, Porsche is rebranding its monthly subscription program Porsche Passport to Porsche Drive Multi-Vehicle Subscription in North America. It offers members unlimited vehicle swaps at the touch of an app. With the exception of fuel, all operating costs including vehicle maintenance and insurance are a part of the flat monthly fee.
The member selects a subscription tier (Launch or Accelerate) and follow a few simple steps to complete your sign-up. Once approved, they can request their preferred Porsche and schedule their delivery using the Porsche Drive app.
Launch Tier vehicles include:
718: Boxster, Boxster S, Boxster T, Cayman, Cayman S, Cayman T
Panamera: Panamera, Panamera 4
Macan: Macan, Macan S
Cayenne: Cayenne, Cayenne Coupe
Accelerate Tier vehicles include:
718: Boxster GTS, Cayman GTS
Panamera: Panamera 4 E-Hybrid, Panamera 4S
Macan: Macan GTS
Cayenne: Cayenne S, Cayenne E-Hybrid Coupe, Cayenne S Coupe
911: Carrera, Carrera Cabriolet, Carrera S, Carrera S Cabriolet Carrera 4S, Carrera 4S Cabriolet
Included in the cost is a total of 2000 miles per month.
Porsche Drive Rental
Porsche Drive Rental offers shorter commitments than a month, starting from one day. Each model has a different daily rate starting from $235 / day. Included in the cost is 200 miles per day mileage.
Related Products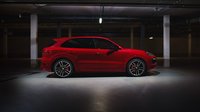 Porsche Cayenne GTS and GTS Coupe boast VAG's 4.0L bi-turbo V8 (also found in Turbo models) duned for 460 PS, propelling the 2.1-ton beasts to 100 km/h from a standing still in 4.5 seconds with the Sport Chrono package. Compared to the standard Cay...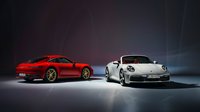 The 992 is the 8th generation Porsche 911. Like its predecessors, the 992 retains the MacPherson strut front suspension setup; unlike the 991, however, all variants share the same wide rear-wheel arches that used to be exclusive to AWD and high-perform...