Bentley Introduces New Carbon Fiber Styling Specification for the Flying Spur
Bentley Motors
Published on 28 Aug 2020
Last edited on 23 Jan 2021
Written by Dr Jiulin Teng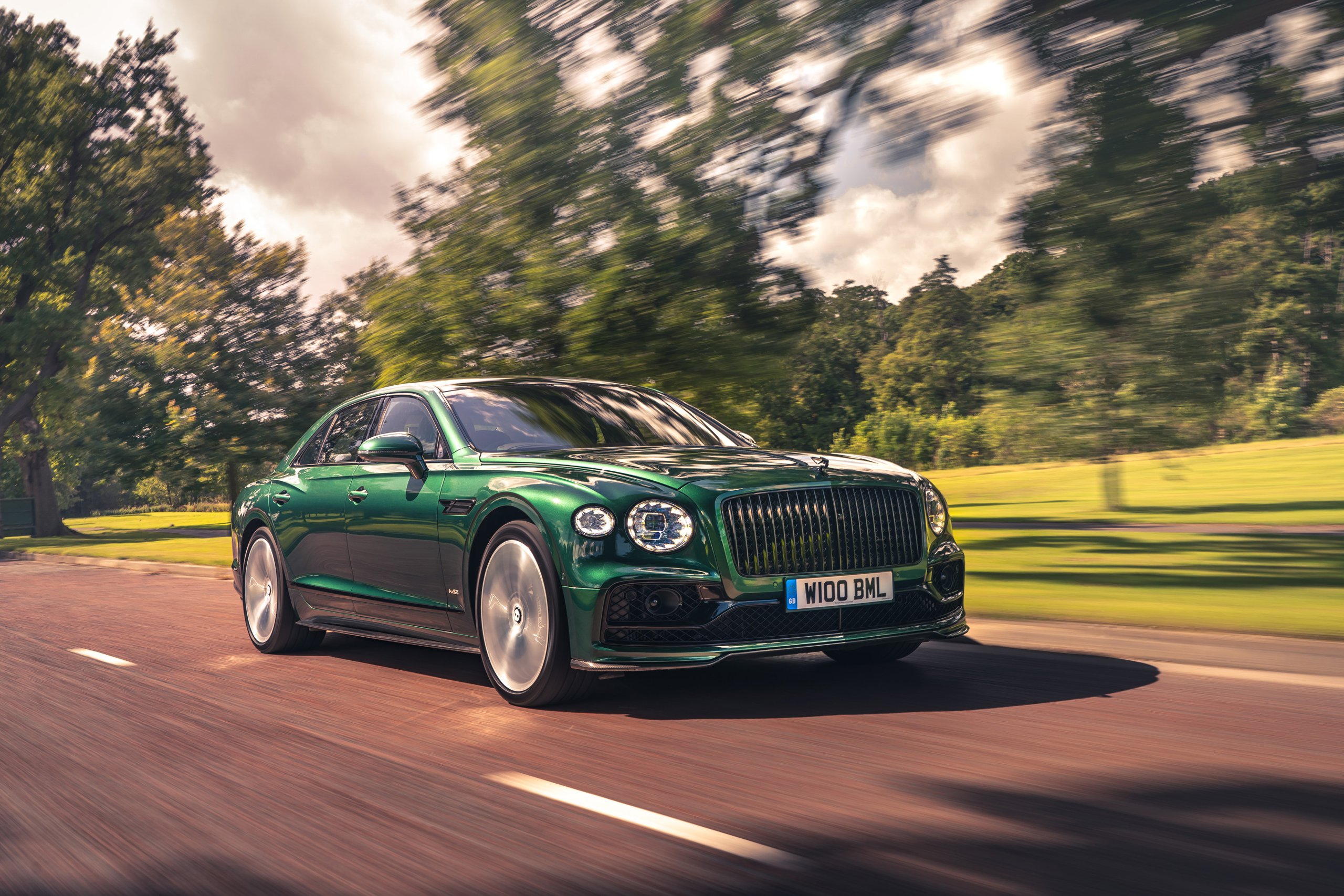 Bentley is introducing a new Styling Specification for the company's newly-elevated flagship luxury sedan, the 3rd-gen Flying Spur. Crafted out of carbon fiber, the new body kit gives the world's fastest 12-cylinder production sedan a more sporting aesthetic to match its performance.
Crafted by hand in high gloss carbon fiber, the Flying Spur Styling Specification includes a front bumper splitter, side skirts with metallic Bentley badges, rear diffuser, and boot lid spoiler.
Crafted in Carbon Fiber
The Styling Specification for the Flying Spur uses carbon fiber to adorn the exterior of the luxury sedan. Like the veneer inside the cabin, these carbon fiber parts are mirror-matched across the centerline of the car. They multi-layer carbon fibers are further woven in a 2x2 twill pattern, with the top layer in the same direction for all components for visual consistency.
The side skirts include a three-dimensional electroformed Bentley emblem. The profile of the badge is designed to minimize the risk of bubbling in the lacquer overcoat while providing the 3D appearance.
Bentley affirms that these aerodynamic elements have been developed with extensive testing to ensure high aerodynamic performance and low NVH (noise, vibration, and harshness). These include real-world testing of over 100,000 km.
The Sporting Capabilities
True to Bentley's origin, the 3rd-gen Flying Spur is not only a luxury benchmark but also one that excels in dynamism. Some of its proprietary chassis technologies include active all-wheel drive, all-wheel steering, torque vectoring, and 48V active anti-roll bar system. For more details, please read this article on
Audi's chassis technologies
.
Built on Volkswagen's new MSB platform (Modular Standard Drivetrain Matrix) developed by Porsche for full-size luxury vehicles with longitudinally-mounted engines and all-wheel drive (or RWD) and shared with the 2nd-gen Porsche Panamera (Typ 971) and the Bentley Continental GT, the 3rd-gen Flying Spur shares features a dash-to-axle ratio typical and unique to RWD vehicles. Moving the front axle forwards not only improves the exterior proportions but also optimizes the weight distribution for better handling characteristics.
Additionally, electronic all-wheel steering enhances both stability at highway speeds and manoeuvrability around town. The three-chamber air springs contain 60% more air volume compared to the previous model, allowing for more ride adjustments.
Article Gallery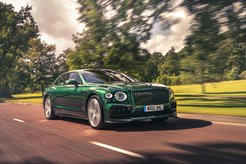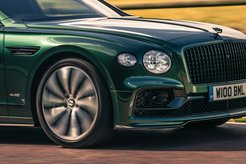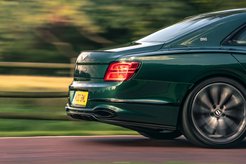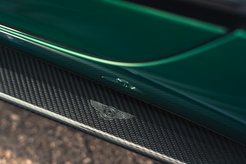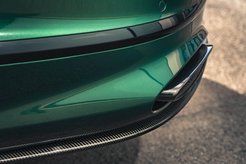 Related Products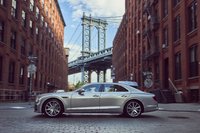 Bentley Flying Spur 3 Sedan (2019)
71

% Neofiliac
83

% External
Built on Volkswagen Group's MSB platform, the 3rd gen Flying Spur is decidedly more sporty and refined. It debuts with all-wheel steering and Dynamic Ride as well as a range of the latest luxury features and technologies that Bentley has to offer. ...
Launch Comparison
Clear List
Comments