Driver Feedback App Feature to Help Improve Driving Techniques of Honda and Acura Owners in the US
Honda
Published on 07 Aug 2020
Last edited on 23 Jan 2021
Written by Dr Jiulin Teng
Honda has introduced an all-new Driver Feedback feature to HondaLink and AcuraLink connected-vehicle applications. This feature, powered by Verisk Analytics, allows participating owners of Honda and Acura vehicles to receive feedback on their driving techniques. Successful owners may qualify for discounts on their insurance rates in select US states.
How Does It Work?
The new Driver Feedback feature is available to owners of eligible Honda and Acura vehicles who are either enrolled in a complimentary trial or have subscribed to any AcuraLink or HondaLink package. Using data collected from vehicle sensors, Driver Feedback is designed to encourage safer, more fuel-efficient driving techniques.
The app feature also provides insights into driving behaviors that are empirically correlated with insurance claims. With the customer's consent, the data that it collects may be shared with Verisk, which analyzes the data and provides more detailed feedback in the app together with an overall Driving Score.
The Driving Score has five components: Smooth Driving, Speed Responsibility, Consistent Driving, Driving Time, and Time Behind the Wheel.
After approximately three months of driving, participants with high Driving Scores may receive score-based offers for insurance discounts through the AcuraLink or HondaLink app. Only then can the subscriber choose to share their driving data with selected insurers to receive specific insurance quotes. Honda promises that no personal or vehicle data will be sent to an insurer without the participant's specific prior authorization.
Eligible Models
Currently, ten Acura and Honda models are eligible:
Acura RDX: all trims
Acura ILX, TLX, RLX, MDX: Technology Package and above
Honda Accord, Insight: Touring
Honda Odyssey, Passport: Touring, Elite
Honda Pilot: Touring, Elite, Black Edition
Related Products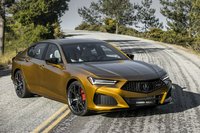 Acura TLX 2 (UB5/UB6/UB7) Sedan (2020)
62

% Neofiliac
80

% External
The 2nd-generation Acura TLX wears an athletic design with enhanced interior comfort and is powered by new, all-turbocharged engine lineup that deliver superior performance. Honda engineered the 2nd-gen Acura TLX to be the best-handling sedan in the br...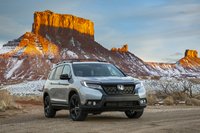 Honda Passport 3 (YF7/8) Crossover (2019)
43

% Neofiliac
79

% External
The 3rd-generation Honda Passport is a mid-size crossover that is handsome, capable, and dependable. Seating five, the Passport is based on Honda's reinforced unibody midsize light-truck platform. It wears a modern styling with aggressive black gri...
Launch Comparison
Clear List
Comments