Apple News and News+ Are Enhanced with New Audio Features and Local News
Apple
Published on 16 Jul 2020
Last edited on 23 Jan 2021
Written by Dr Jiulin Teng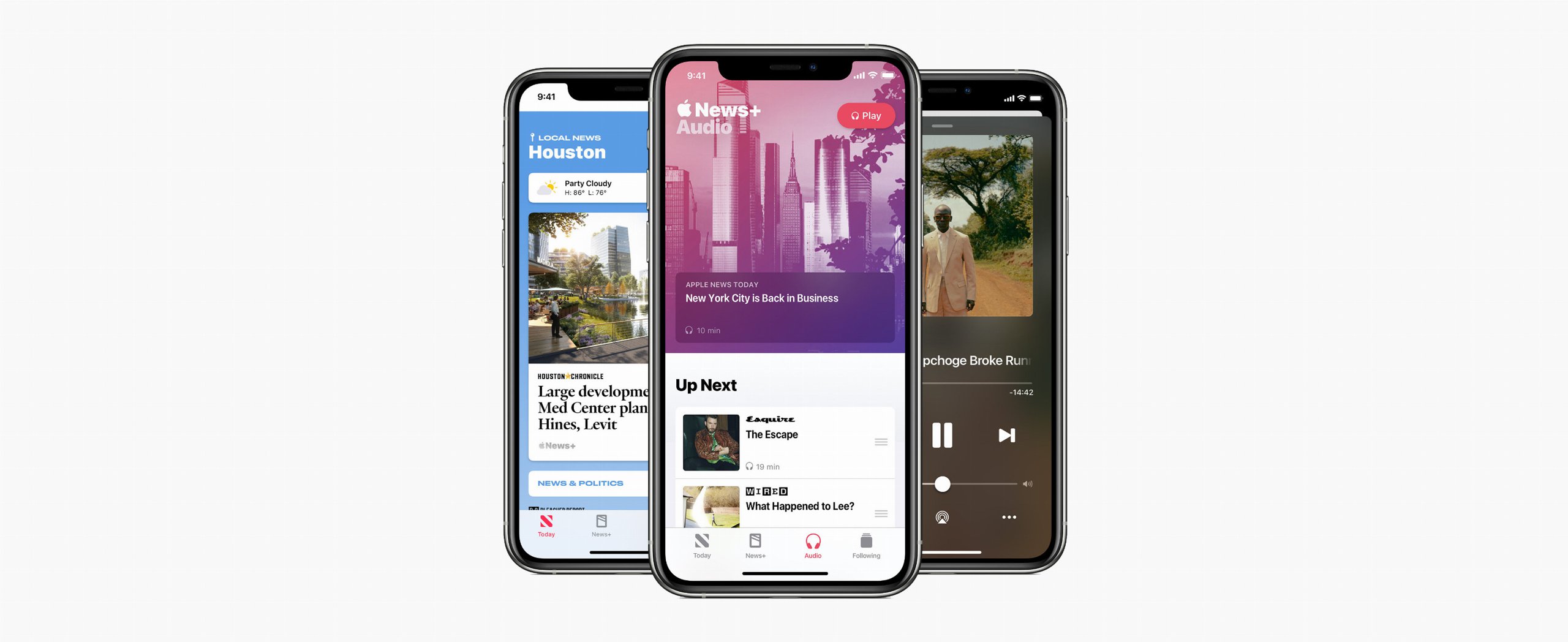 Apple is introducing several new features for Apple News and Apple News+, including audio stories of some of the best feature stories from Apple News+ and curated local news collections. Apple News is also adding more top local and regional news outlets for readers and subscribers.
Audio Features
The News app now adds an Audio tab located at the bottom, where Audio stories and Apple News Today can both be found. These new audio features are available on iPhone, iPod touch, and CarPlay.
Apple News+ Audio Stories
From mid-July, Apple News will produce about 20 audio stories a week across a wide range of interests. Narrated by professional voice actors, these are audio versions of some of the best feature reporting and long-form pieces published by Esquire, Essence, Fast Company, GQ, New York magazine, Sports Illustrated, TIME, Vanity Fair, Vogue, Wired, and more, and newspapers including the Los Angeles Times and The Wall Street Journal. Audio stories are now available to Apple News+ subscribers in the US.
Apple News Today
Apple News editors and co-hosts Shumita Basu and Duarte Geraldino guide listeners through some of the most fascinating stories in the news — and how the world's best journalists are covering them. Apple News Today is free to all listeners and available mornings Monday through Friday directly in the News app in the US and on Apple Podcasts.
CarPlay
Apple also introduced support for the News app in CarPlay, so users can listen to audio stories and Apple News Today while driving. Users will be able to sync listening progress across devices.
Local News
Apple News introduced a new curated local news in the Bay Area, Houston, Los Angeles, New York, and San Francisco. Local news collections in Apple News include coverage of topics most important to local communities, such as sports, dining and restaurants, weather, news and politics, and more, with curation by local Apple News editors as well as personalization for each user.
For the Apple News+ catalog, Apple News recently added even more top local and regional newspapers. A subscription to Apple News+ in the US now includes access to The Charlotte Observer, the Idaho Statesman, The Kansas City Star, the Miami Herald, The News & Observer, and The State (Columbia, South Carolina). In Canada, leading French-language newspaper Le Devoir is now available to Apple News+ subscribers, and The Globe and Mail, one of the country's most prestigious national newspapers, will be available to subscribers later this summer.
Article Gallery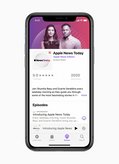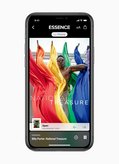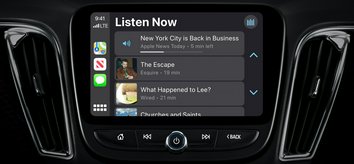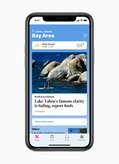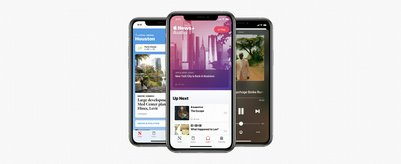 Related Products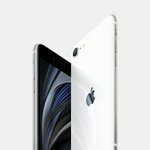 Apple iPhone SE Smartphone (2nd gen, 2020)
Apples introduces the blazing fast A13 Bionic chip to the most affordable smartphone in its lineup, the 2020 iPhone SE. Featuring a classic iPhone design, the 2020 SE supports most critical innovation that Apple has to offer at a price half of that of ...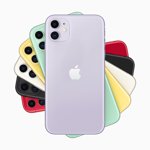 Apple iPhone 11 Smartphone
The 11th iteration of iPhone is the first non-pro model that comes with dual rear cameras. Powered by A13 Bionic chip, which is up to 20 percent faster than the previous generation, iPhone 11 is one of the fastest smartphones today.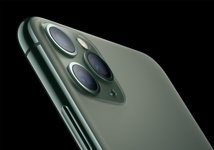 Apple iPhone 11 Pro & iPhone 11 Pro Max Smartphone
iPhone 11 Pro and Pro Max are Apple's most powerful smartphones. With this iteration, Apple focused on delivering the best photo- and video-capabilities while continually refining its timeless design and smooth user experience. Apple also touts imp...
Launch Comparison
Clear List
Comments