Firmware Version 2.0 for Panasonic LUMIX S1H Adds [RAW Video Output over HDMI as Well as (updated)] 5.9K 30p and 4K 60p Support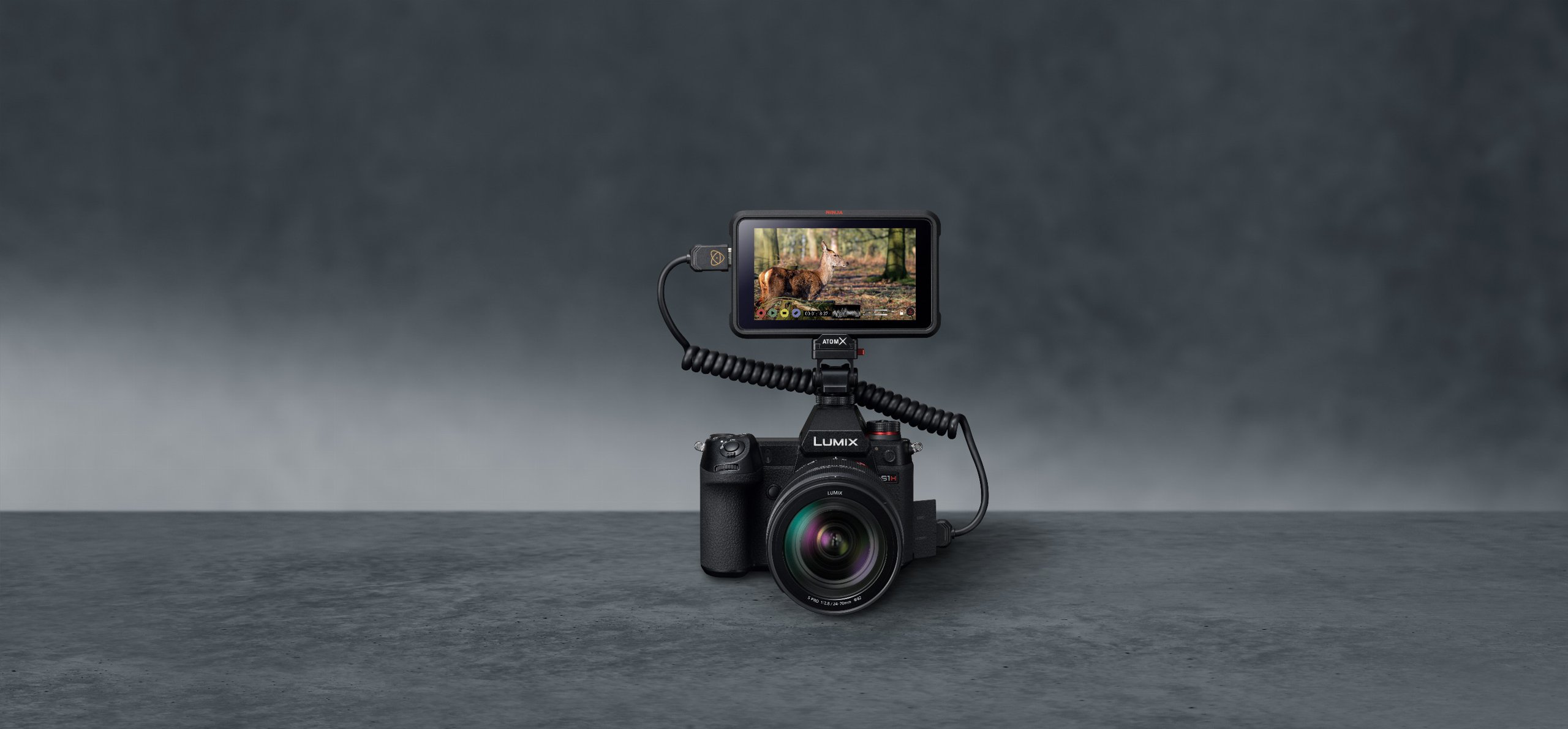 Panasonic is working at further updating the video features of its full-frame L-mount mirrorless cameras, specifically the LUMIX DC-S1H, via firmware update. Scheduled to be released by the end of May 2020, this new Firmware Version 2.0 is slotted to bring the already strong video features of the S1H to another level.
Enhanced Video Functions
The key improvements that this update brings are in video. With Firmware v2.0, the LUMIX S1H will be able to output [12-bit RAW video data via HDMI (update 22 May: feature delayed)]. The frame rates of supported resolutions are also updated:
5.9K (5888x3312) 30p with full-width sensor readout
DCI 4K (4128x2176) 60p at Super 35mm
3.5K (3536x2656) 50p at Super 35mm Anamorphic
Shooting assist functions including WFM (Wave Form Monitor), Vector Scope, Luminance Spot Meter, and Zebra Pattern can be used during RAW output.
Panasonic also throws in a number of tweaks and bug fixes that make shooting video with the S1H a more pleasant experience. Some highlights include:
Option to disable starting/stopping video recording by shutter release
Option to prevent MF Assist to be output via HDMI
A bug with color banding in 4:2:0 10-bit recording has been fixed
Option to set AF+MF in AF-C
Option to assign functions to Fn buttons of Panasonic and Sigma L-mount lenses
Update 29 July 2020
On 28 July, Panasonic has released Firmware version 2.1 that enables the formerly delayed RAW video output function. After this update, 12-bit RAW video can be output over HDMI to an Atmos Ninja V HDR monitor-recorder in Apple ProRes RAW. Four video formats are available:
5.9K (5888x3312) up to 30p using the entire frame
4K (4128x2176) up to 60p (17:9) using an area of the sensor corresponding to Super 35mm
3.5K (3536x2656) up to 50p (4:3) using an area of the sensor corresponding to Super 35mm Anamorphic
Article Gallery