GM Unveils the Next-Gen 2021 Full-Size SUV Lineup: From Chevrolet Tahoe & Suburban to Cadillac Escalade
Chevrolet
Published on 11 May 2020
Last edited on 23 Jan 2021
Written by Dr Jiulin Teng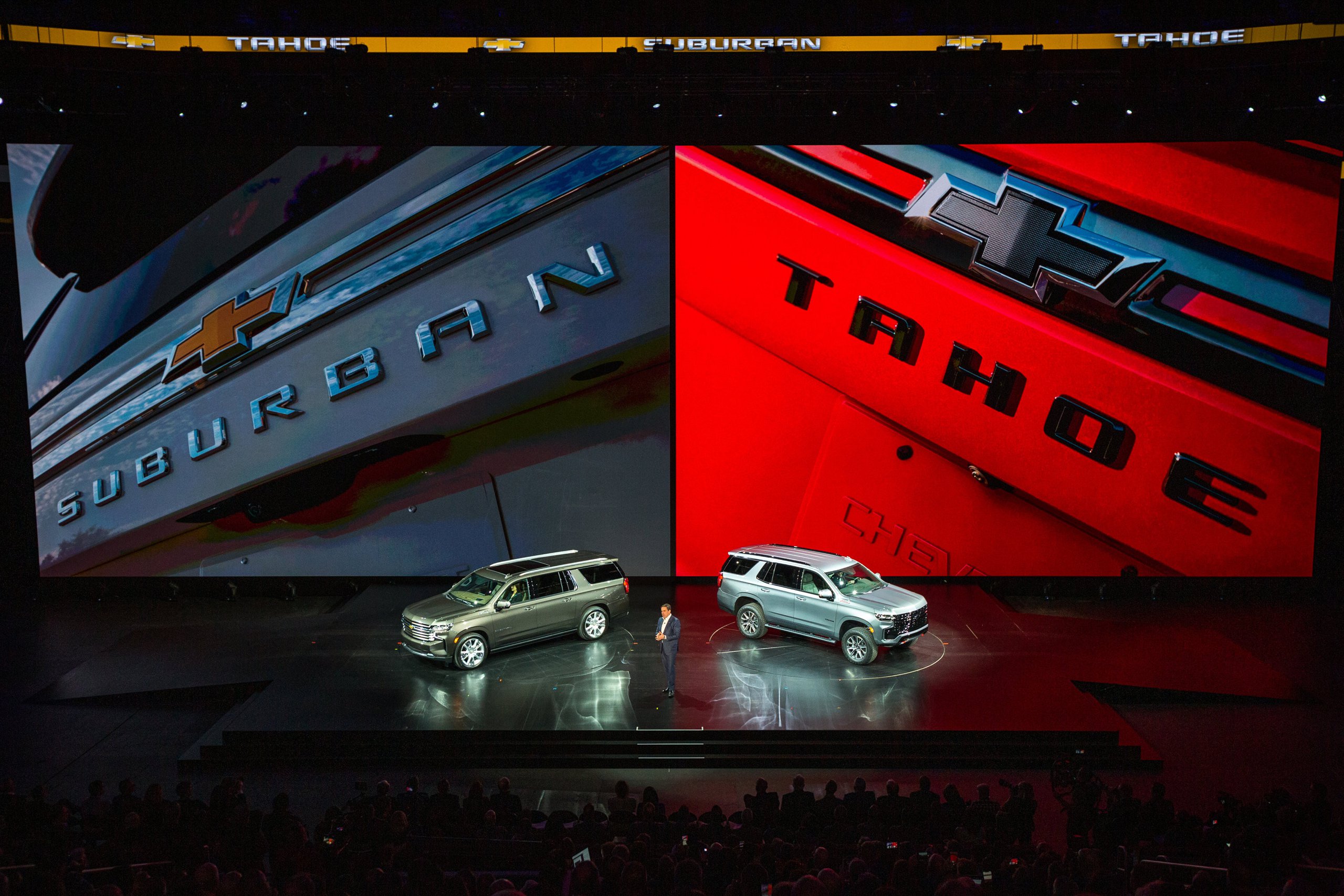 The fifth-generation Chevrolet Tahoe and its siblings come to the market as 2021 models. General Motors has unveiled the Tahoe towards the end of 2019; GMC Yukon debuted in January 2020, and Cadillac Escalade became public one month after.
GMT T1XX Platform for Full-Size Trucks
These new SUVs share the same GMT T1XX platform that brings a range of common improvements over the previous generation full-size SUVs. Most notably, the solid rear axle is gone: GM's full-size SUVs will have independent suspensions on all four corners. These suspensions can be paired with either Magnetic Ride Control or the all-new, first-in-class Air Ride Adaptive Suspension that can raise the chassis up to 2 inches.
The wheelbase of the standard-wheelbase models (Tahoe, Yukon, and Escalade) are 10 inches (254mm) longer than previously. This considerably increases the leg room for the third-row, making them viable for adults on long trips. It also increases the cargo room behind the third-row by 66%. The 2021 Tahoe now offers 25% more cargo room behind the third-row than the 2020 Ford Expedition.
More Efficient Drivetrain
For those who are conscious about fuel economy, GM introduces an all-new 3.0L Duramax turbo-diesel engine (straight-6). It features iron cylinder liners within the aluminium engine block, forged steel crankshaft and connecting rods, and blended silicon / aluminium pistons, all for greater durability. Currently, now competitor offers a diesel engine in the full-size SUV segment.
The refreshed V8 engines (5.3L or 6.2L) now offer industry-first Dynamic Fuel Management technology with over 12 modes of cylinder deactivation to optimize efficiency over a broad range of driving conditions, including towing.
Hydra-Matic 10-speed auto
Additionally, these SUVs all feature the new 10-speed 10L80 automatic transmission that GM co-developed with Ford. This transmission gives the driver full control over gear selection via electronic shift control. Combined with more efficient petrol or diesel power plants, Tahoe / Yukon / Escalade achieve higher efficiency compared to their predecessors.
Chevrolet Tahoe & Suburban
A range of new safety and convenience features have been added to the 2021 Tahoe & Suburban. Some safety highlights include an industry-leading 9-camera views that leverage four exterior cameras, rear camera mirror, forward collision alert, and lane keep assist with lane departure warning.
The all-new 5th-gen Tahoe & Suburban feature larger displays, more connectivity options, and a new rear-seat media system. Notably, there is an industry-leading 15-inch diagonal Head-Up Display available. WiFi hotspot with 4G LTE, Apple CarPlay, Android Auto, and wireless charging have all found their ways into these new full-size SUVs, too.
Yukon & Yukon XL
GMC Yukon & Yukon XL share all the features available on the Chevrolet Tahoe & Suburban. Additionally, Yukon debuts with an all-new Active Response 4WD System: It combines an automatic two-speed transfer case, Traction Select, chassis controls, and a new electronic Limited Slip Differential.
For the first time, GMC brings the AT4 trim to the new Yukon. Yukon AT4 provides premium off-road-inspired design to complement its strong off-road capabilities. With Air Ride Adaptive Suspension, the AT4 offers nearly 32-degree approach angle for off-roading.
Cadillac Escalade & Escalade ESV
Like the GMC Yukon, the 5th-gen Escalade and Escalade ESV also offer all features available on the Chevrolet Tahoe & Suburban. On the Cadillac, only the 6.2L V8 and the 3.0L Duramax turbo-diesel are available. In terms of features and amenities, however, the Escalade is second to none.
Curved OLED screen
The 2021 Escalade features an industry-first curved OLED screen that measures over 38-inches in diagonal, with twice the pixel density of a 4K television. It elevates the new Escalade to a league of its own in giving the driver a modern feel.
Additionally, Augmented Reality-enabled navigation on the Escalade uses live street views with directional overlays. It keeps the driver more engaged in driving and reduces distractions. There is also an optional Night Vision function that uses infrared to enhance forward visibility, including detection of pedestrians and large animals.
36-speaker AKG audio
An industry-first 36-speaker AKG Studio Reference system has found its way into the 2021 Cadillac Escalade. Powered by three amplifiers that deliver 28 channels, the new system offers an immersive experience.
Super Cruise
The 2021 Escalade also supports Cadillac's new Super Cruise driver assistance technology. Using a combination of LiDAR, GPS, driver attention system, and a network of cameras and radar sensors, it enables hands-free driving on compatible highways in North America.
Article Gallery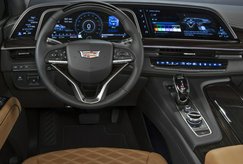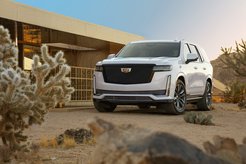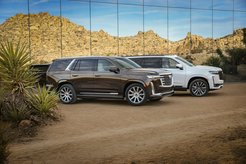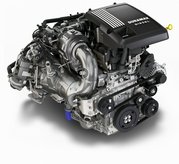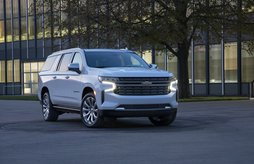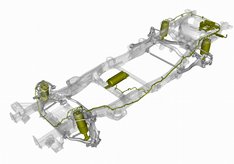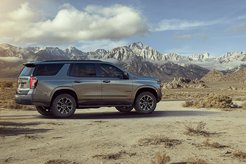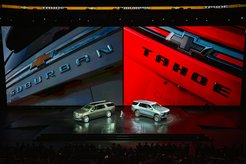 Related Products
Launch Comparison
Clear List
Comments