Products with Keyword steam-oven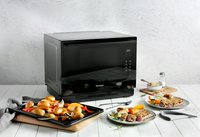 Panasonic 4-in-1 Combination Steam Oven NN-CS89
Panasonic NN-CS89 4-in-1 Combi Steam Oven is the company's flagship kitchen appliance that offers steam, microwave, grill, and combination oven functionality in a sleek, compact package. Panasonic's most powerful combi steam oven yet, the NN-CS...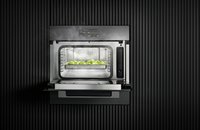 Miele Generation 7000 In-Wall Steam Ovens
Miele Generation 7000 Steam Oven is the fifth model series by the company that introduced this category of cooking equipment. Two dozen models of 45cm or 60cm classes in the 7000 series fall into four types: DG 7000 steam oven, DGM 7000 steam oven with...
Launch Comparison
Clear List
Articles with Keyword steam-oven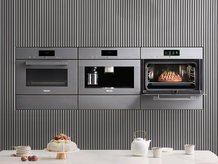 Understanding Miele's 7000 Series Built-In Kitchen Appliances: The Four Design Lines and Deciphering the Model Numbers
Miele 7000 built-in kitchen appliances come in four individualist designs: PureLine, VitroLine, ArtLine, and ContourLine. We decipher the model numbers and e...