Products with Keyword facelift
Launch Comparison
Clear List
Articles with Keyword facelift
BMW M Performance Parts Add Character and Improve Handling for the LCI G30 5 Series & F90 M5 High-Performance Sedans
BMW M Performance parts adorn the exterior and interior of the newly-facelifted G30 BMW 5 Series as well as F90 BMW M5 and M5 Competition. They also enhance ...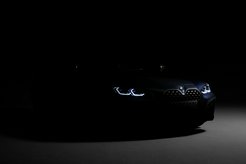 Lexus, BMW, and Jeep to Launch New Models and Facelifts in the Week of 2 June 2020
Lexus and BMW will introduce their next generation IS sports sedan and G22 4 Series (2nd gen) Coupe respectively this week. Jeep will announce a facelift for...