Products with Keyword coffee-machine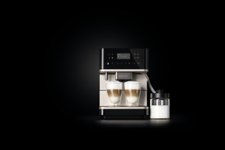 Miele CM 6 Series MilkPerfection Coffee Machine (2020) CM 6160, CM 6360, CM 6560
Miele's CM 6000 Series countertop coffee machines welcomed their new additions, the CM6 MilkPerfection models at the 2020 IFA. They excel at preparing drinks with milk and feature Miele's latest intuitive operation aids and wireless connectivit...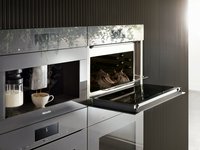 Miele Generation 7000 In-Wall Coffee Machines
Miele Generation 7000 coffee machines make for a perfect companion for other 7000 series in-wall kitchen appliances. The range comprises four models: CVA 7845, CVA 7840, CVA 7440, and CVA 7450. The top models CVA 7845 and CVA 7840 feature containers fo...
Launch Comparison
Clear List
Articles with Keyword coffee-machine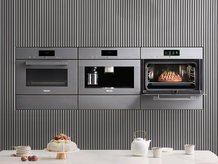 Understanding Miele's 7000 Series Built-In Kitchen Appliances: The Four Design Lines and Deciphering the Model Numbers
Miele 7000 built-in kitchen appliances come in four individualist designs: PureLine, VitroLine, ArtLine, and ContourLine. We decipher the model numbers and e...