Neoanalyzer Adds NLP-Powered Product Analytics
Neofiliac
Published on 02 Mar 2021
Written by Dr Jiulin Teng W
e proudly introduce Neoanalyzer, a Natural Language Processing- (NLP-) based product analytics tools that analyzes third-party reviews and summarizes the key takeaways into bullets points in the form of "Pros" and "Cons". It complements
Neoscore that was introduced last month
and will be joined in the coming weeks by another AI to form a trio aimed at systematically reducing the time needed for consumers to gain deep insight into products and to make it easier to make objective purchase decisions.
Why Neoanalyzer?
Neoanalyzer shares the same motivation of Neoscore: Today, there is no shortage of reviews on popular products; while each reviewer may have a different approach, few distinct views exist. Neoanalyzer analyzes a select number of them and produce a report on the key takeaways from these reviews combined. While it cannot replicate all the details in each review article, Neoanalyzer makes for a great starting point for product discovery, research, and comparison.
Like Neoscore, this product analytics AI is also powered by NLP. It is designed to produce short bullet points that are instinctive to consumers and valuable to their potential purchase decisions.
Speaking of comparison, Neoanalyzer is a valuable addition to our
universal Product Comparison tool
. It makes direct comparisons of key takeaways across products much easier. Below is a snapshot of a comparison example.
Next Step: Review Roll Calls
In the coming weeks, the third elements of our NLP-based review AIs will join Neoscore and Neoanalyzer to produce review roll calls. It will delve deep into analyzed products while sharing the convenience that its two bigger brothers offer.
Article Gallery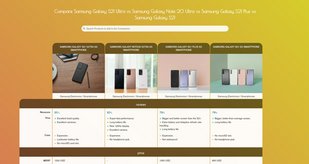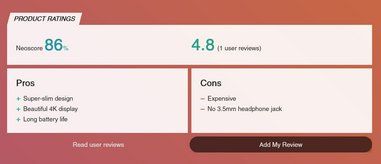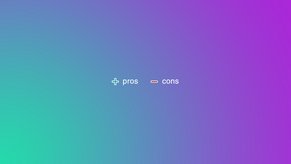 Related Products
Launch Comparison
Clear List
Comments