Apple's New M1 SoC Leapfrogs Intel in Performance & Efficiency
Apple
Published on 10 Nov 2020
Last edited on 23 Jan 2021
Written by Dr Jiulin Teng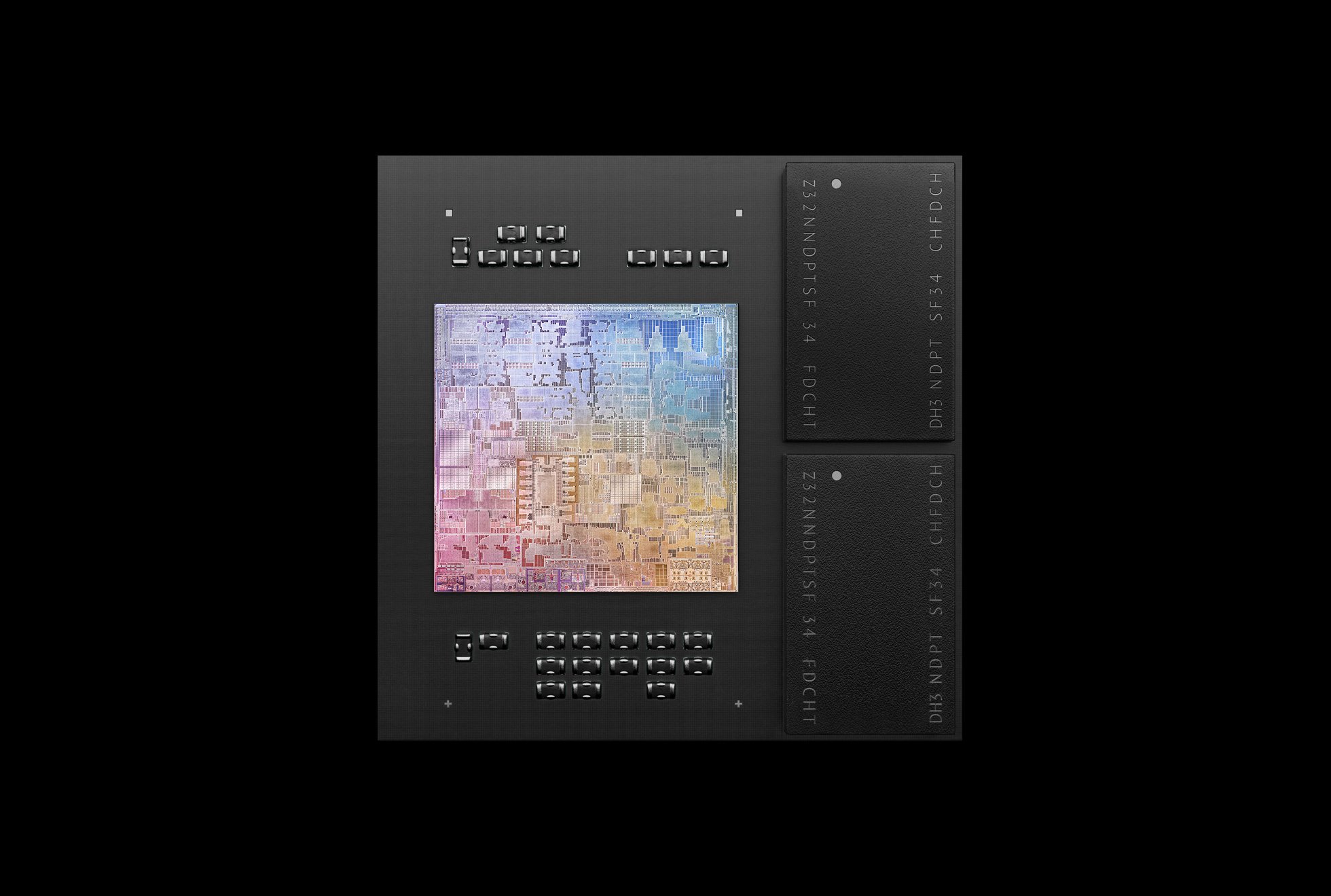 Apple just announced its new, proprietary system-on-a-chip (SoC), the M1. Touted as a breakthrough for the Mac personal computer ecosystem, Apple claims up to 3.5x faster CPU, 6x faster GPU, and 15x faster machine learning performance compared to Intel chips used in the previous generation Macs.
5nm Process
The Apple M1 is the first chip in a personal computer built using the 5nm process. This allows Apple to squeeze in 16 billion transistors. This feat allows the M1 chip to pack the aforementioned performance while being significantly more efficient: Apple claims up to 2x the battery life on the
new MacBook Pro 13
and
MacBook Air
powered by it.
1st SoC for Mac
Traditionally, Macs, like other PCs, used multiple chips for the CPU, graphics, I/O, and security, etc. Apple puts them together on the M1 SoC. This greatly increases the bandwidth and lowers the latency in the communications between these components.
For example, Apple claims 2x the SSD performance as a result.
Fast & Efficient
Apple M1 features an 8-core CPU with four high-performance core and and four high-efficiency core (big.LITTLE). The four high-efficiency cores require only a tenth of the power of the high-performance cores; together, these high-efficiency cores deliver the same processing power as the previous-gen dual-core MacBook Air with Intel chip.
The M1 also comes with up to 8 GPU cores that can run close to 25000 threads simultaneously (2.6 teraflops). This makes the M1's GPU the fastest integrated graphics in a personal computer.
Last but not least, the new 16-core Apple Neural Engine is capable of 11 trillion operations per second, enabling the M1 to deliver up to 15x faster machine learning performance.
Additional Features
Apple has also given the M1 SoC a number of other cutting-edge technologies such as the latest image signal processor (ISP) allows the device to deliver higher quality video, the latest Secure Enclave, high-performance storage controller with AES hardware encryption, and support for USB 4.
The new M1 SoC is announced with three new Macs: the late-2020 MacBook Pro 13, MacBook Air, and
Mac mini
. They are the first step for Apple to transition to its proprietary, ARM-based chips specifically designed for the Mac. Apple plans to complete this transition away from Intel in two years.
Article Gallery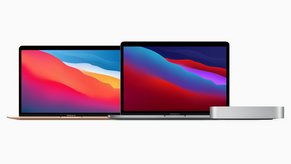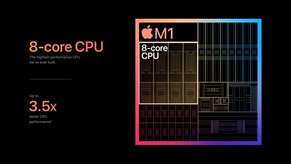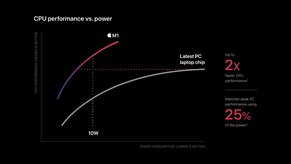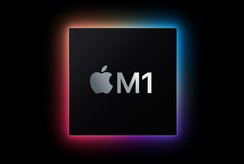 Related Products
Launch Comparison
Clear List
Comments