Product Gallery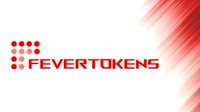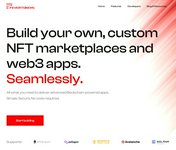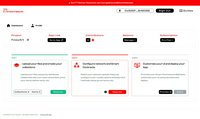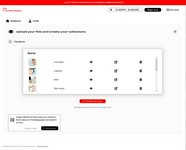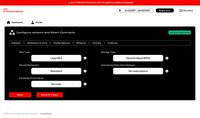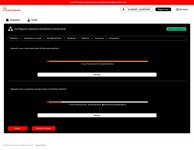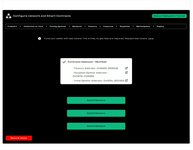 Product Overview
FeverTokens is a no-code framework for content creators and businesses to develop and deploy their own Web3 applications and NFT marketplaces. It also provides clients with no background in blockchain with cash-to-Web3 services with credit car payment support.
At the core of its value proposition is a set of cross-platform smart contract templates that allow for a wide range of customizations via a simple UI. More advanced users can leverage FeverTokens' powerful SDK to integrate Web3 functions into their existing software and/or business.
FeverTokens likens the experience to using WordPress to build highly scalable custom websites or to using Shopify to build custom web stores.
They are audited by industry authorities and security experts to guarantee safety and privacy.
Ratings
What we found**
Neo score
96

%
(not directly comparable across industries)
Pros
Easy no-code framework
Supports multiple blockchain platforms
Wide range of smart contract configurations
Integrated UI customizations for NFT marketplaces
Commission-based model is free to use
Own your NFT marketplace
Censor-free
Credit card payments
Price Comparison (incl. referral links)*
Specifications
Function
Compatibility
Image, Audio, Video, Texts, Code, Other Documents, Physical Objects
Licenses
AMF digital asset service provider
Network
Ethereum, Polygon, Binance Smart Chain, Avalanche, Solana
Security
Fully audited by external experts
Service
Premium service as subscription
Supported Technologies
ERC-721, ERC-1155, ERC-20
Related Products
None found
User Reviews
Web3 for my Business · 10 Oct 2022
4.5
| | |
| --- | --- |
| | Innovation |
| | Design |
| | Quality |
| | Value |
Web3 made easy and free
FeverTokens makes it so easy to extend your business to Web3: Many simple tasks can be done in the console, while more advanced features can be integrated using their API. Best of all, it is all free to start!
Neofiliac places the utmost respect for your privacy. We use no cookie whatsoever beyond that needed for the proper functioning of the website.
*This page contains affiliate links to third-party merchants such as Amazon, eBay, and Rakuten. When you make a purchase using the supplied links, we will receive a commission.
**Neo score is the calculated by our AI using advanced models based on the features and qualities of each product. Scores are not directly comparable across industries.