Samsung PRO Plus & EVO Plus SD Card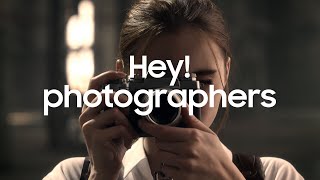 X
Construction
Form Factor
SDHC or SDXC SD card
Function
Ports
UHS-I
Speed Class
32/64GB EVO PlusU1, Class 10
PRO Plus, 128/256GB EVO PlusU3, Class 10
Weather Resistance
Waterproof / Temperature-proof / X-ray proof / Magnet-proof / Shockproof / Drop-proof / Wearout-proof
Performance
I/O Speed
Sequential Readup to 100 MB/s
Sequential Write, 128/256GBup to 90 MB/s
Sequential Write, 32/64GBup to 60 MB/s
Storage
32 / 64 / 128 / 256 GB
Production
Availability
2020-10
Debut
2020-10-13
Product Description
Samsung PRO Plus and EVO Plus lines of SD cards are designed for content creators and consumers for use in cameras, camcorders, and PCs. Both lines combine speed with improved durability.
The PRO Plus offers sequential read and write speeds of up to 100MB/s and 90MB/s, respectively. It makes high-bitrate 4K UHD video recording and continuous burst shooting a breeze. The EVO Plus similarly offers a maximum transfer speed of up to 100MB/s.
Both are toughened with seven-proof protection, including water-proof, temperature-proof, X-ray-proof, magnet-proof, shock-proof, drop-proof, and wearout-proof (up to 10,000 wipes). They come with a 10-year limited warranty.
User Reviews
No review has been published yet.
Related Articles
None found
External Reviews
None found
1. This page contains affiliate links to Amazon and eBay. If you make a purchase using the supplied link, we may receive a commission.