Ultimate Ears
Description
Ultimate Ears is an American manufacturer of custom in-ear monitors and speakers. Its custom IEMs are used by many touring musicians. Since 2008, Ultimate Ears is a subsidiary of Logitech.
Founded in 1995, Ultimate Ears made custom molded earpiece for musicians to block some of the stage noise and to allow them to focus on the desired sound. The prototype contained two tiny speaker drivers, one for low frequencies and the other for high frequencies, with the two split by a passive crossover. In 2003, Ultimate Ears had 80% of the professional IEM market.
The next year, Ultimate Ears introduced a consumer model, the UE-5c. The company was acquired by Logitech in 2008.
In 2013, Ultimate Ears launched the wireless speaker UE Boom.
Scores
No review has been published yet.
Products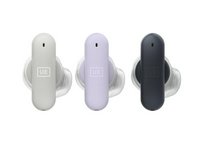 Ultimate Ears FITS True Wireless In-Ear Headphones
Ultimate Ears FITS are true wireless headphones with an "instant custom fit": Thanks to the company's Lightform technology, the UE FITS are able to mold to fit each individual ear perfectly in under a minute, going beyond swappable tips. During the i...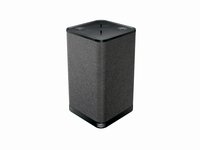 Ultimate Ears HYPERBOOM Wireless Party Speaker
Ultimate Ears HYPERBOOM is the brand's largest, most powerful speaker. It supports four input devices, including two via Bluetooth, one 3.5mm auxiliary, and one optical. The HYPERBOOM features IPX4 water resistance. There is also a USB charge-out port ...
Launch Comparison
Clear List
Articles
None found
Reviews
None found
Comments
More Innovators