Miele Introduces CookAssist Smart Assistance System for KM 7000 Series Induction Hobs w/ TempControl Function
Miele
Published on 29 Aug 2020
Last edited on 12 Nov 2022
Written by Dr Jiulin Teng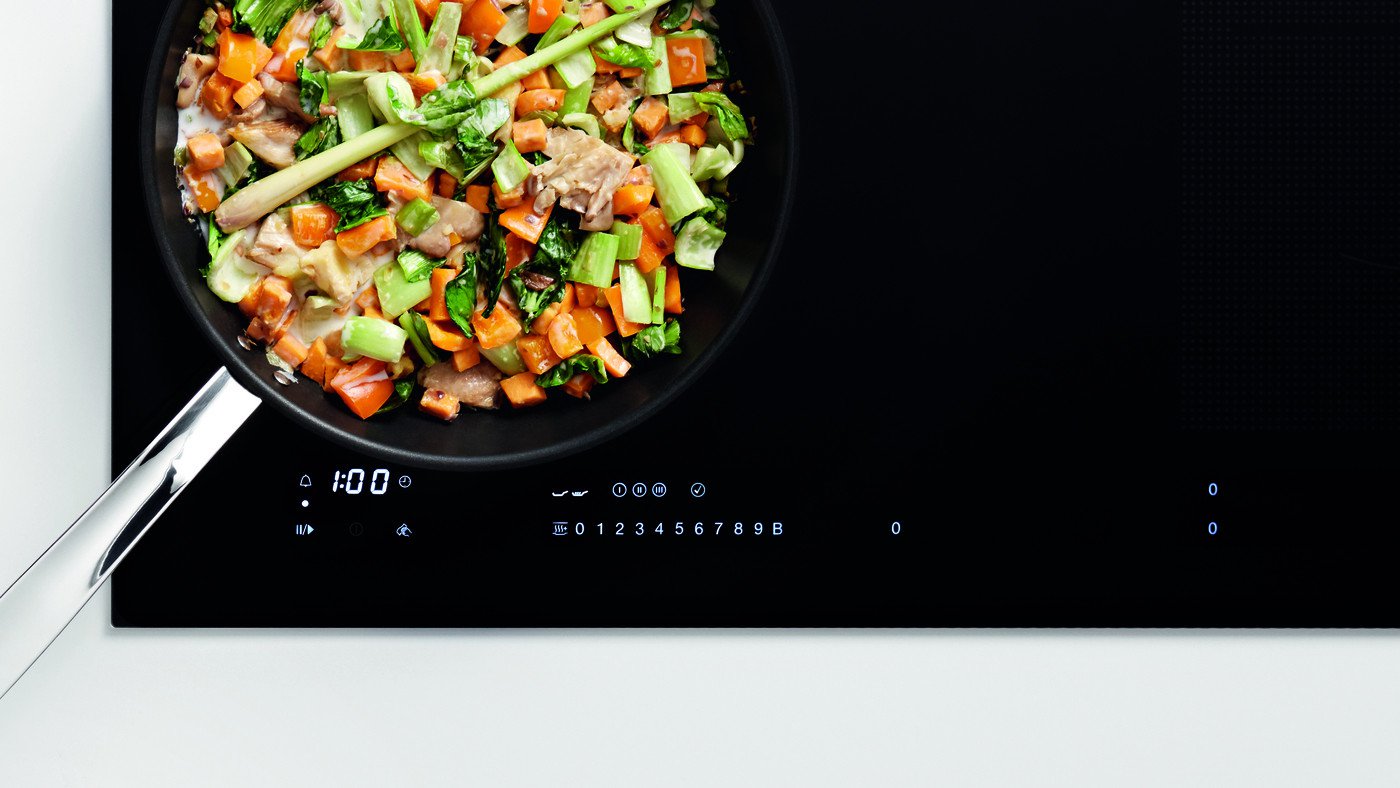 Miele is introducing CookAssist smart cooking assistance system that is compatible with the company's flagship built-in induction hobs, the KM 7000 Series, debuted two years ago and came on the market last year. It is a new function in the Miele@mobile app.
How Does It Work?
From a smartphone or tablet, CookAssist provides the user with step-by-step instructions and helpful photos to guide them through the entire frying process. The intelligent TempControl sensor in the hob detects the temperature of the cookware and automatically keeps the pan at the right temperature, so there's no longer any need to make constant adjustments or worry about burning the food.
More specifically, once the temperature required to start cooking has been reached, the user is prompted to place the food in the pan. The app then provides a helping hand through every stage of the recipe. For example, it tells the user when it is the right time to turn the salmon or steak. Apart from induction cookware, no special accessories are required.
Currently, CookAssist has 15 recipes and more are being developed.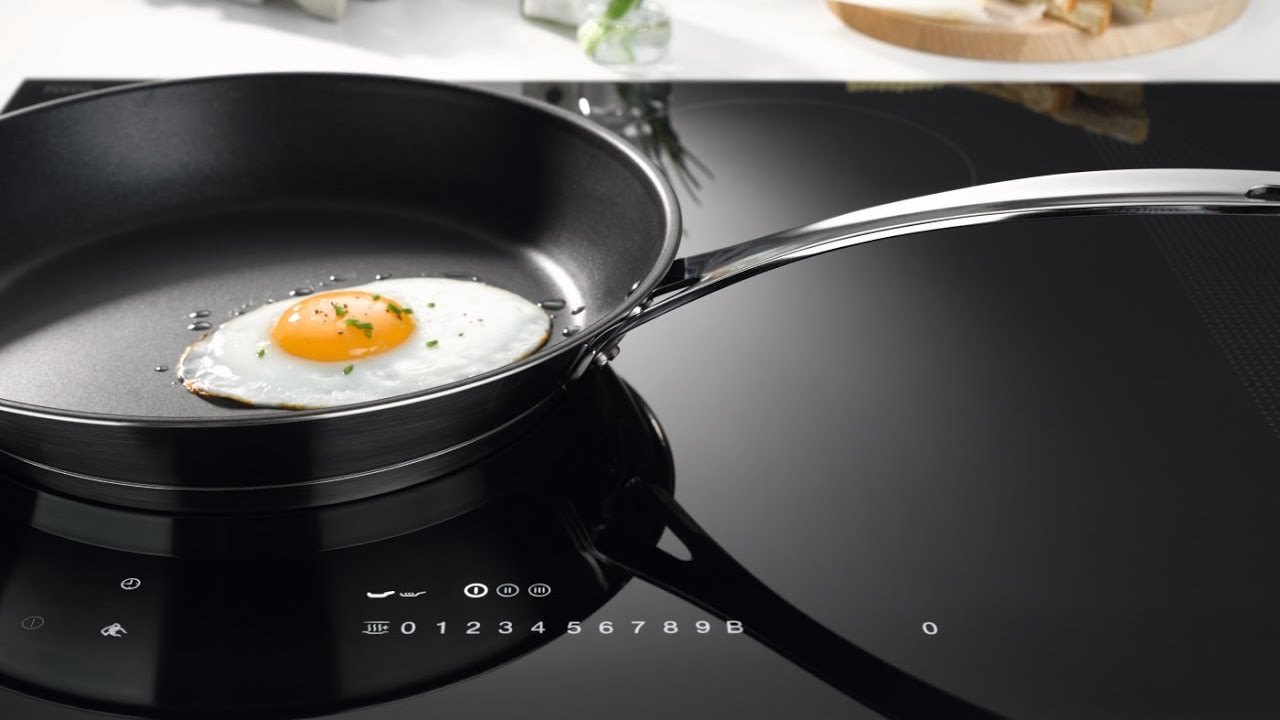 Additional Perks of KM 7000 Series Induction Hobs
Miele induction hobs with TempControl also come with a simmer setting so that dishes can continue to be cooked evenly at low heat. Additionally, the "Keeping warm plus" function which gently cooks food or keeps it warm.
Every TempControl hob has a PowerFlex cooking area which can be adapted to suit every cooking situation. Two individual zones can be combined either to form an extended rectangular zone or a large round cooking zone. The powerful TwinBooster with a maximum output of 7.3 kW provides additional speed as and when required.
Like all Miele's network-enabled hobs, these models boast the Con@ctivity function with which the hob automatically controls Miele's network-enabled cooker hood, maintaining a pleasant room climate.
Article Gallery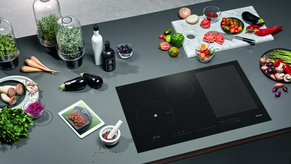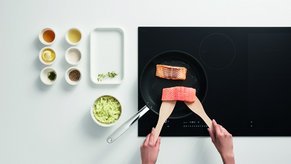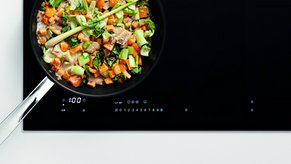 Related Products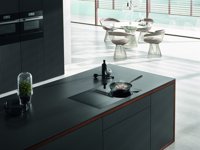 Miele Induction Hob Units with Integrated Extractor KMDA 7633/7634 FR (stainless-steel frame) and KMDA 7633/7634 FL (frameless)
The Miele KMDA 7633/7634 FR/FL induction hobs are the flagship of Miele's Generation 7000 built-in hobs besides the full-surface KM 7897 FL. The two cooking areas to the left and right of the centrally-positioned extractor feature Miele's PowerFlex tec...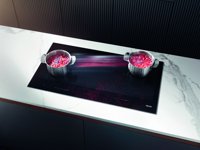 Miele KM 7897 FL Full-Surface Induction Hob
The KM 7897 FL induction hob is a flagship of the Generation 7000 built-in hobs from Miele. It features full-surface induction that, thanks to intelligent pan detection, allows up to six pots, pans, and casserole dishes to be positioned anywhere on the...
Launch Comparison
Clear List
Comments